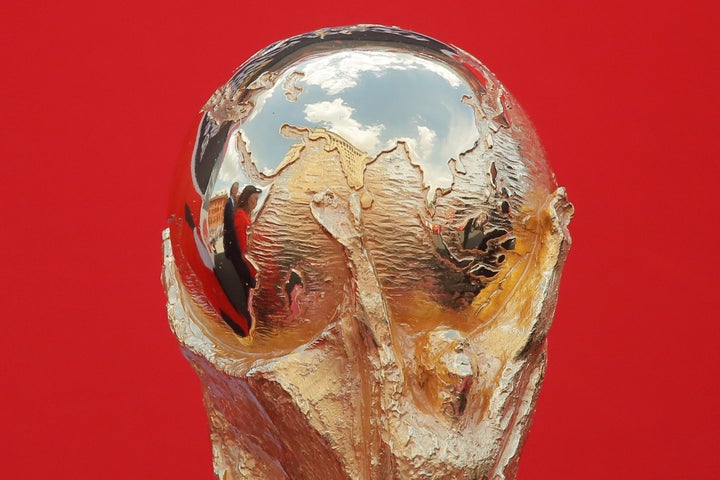 England are through to the World Cup 2018 semi-finals for the first time since 1990 after beating Sweden 2-0. If England beat Croatia in the semi-final tonight, they're due to play France in what will be momentous occasion with British households singing 'it's coming home' in anticipation.
As I have been throughout the World Cup, I have to pause and think about the dark side of World Cup fever tonight: children living in domestic abuse households in the U.K. Reports of children affected by domestic abuse have soared by 77% in just four years, according to the NSPCC. Research into the link between domestic abuse and the football has shown that reports of domestic abuse increase when the England team win or lose a match and increases with every World Cup tournament. Recently I was thrilled to see the police acknowledge the correlation as forces across the country have been preparing for a rise in domestic violence surrounding England's World Cup games.
One comment I read on an article said 'if women know their husbands are violent during the works cup, why stay in the house?' Questioning a victims inability to leave (bearing in mind a victim is more likely to die in the process of leaving an abuser) is a common repose whenever domestic abuse is on the table. One point I always make is that the 130,000 British children living in domestic abuse households don't have the choice to just leave.
Around 39,000 babies under one year of age live with domestic violence in the UK. Every day thousands of children witness cruelty and violence behind closed doors. Approximately 90% of children are in the same room when a violent assault is taking place, and 10% of that 90% are witnessing a rape or sexual assault. What's key here is that a football win doesn't mean no abuse; it means a 38% increase when they lose, and a 26% when they win or draw. At my children's schools, the past few weeks have been full of World Cup celebrations. For one in five children the fears and roller-coaster of emotions an event like the World Cup are unthinkable.
As has been pointed out by many lately, football does not cause domestic violence. Of course, the tension built by the World Cup, and many other events, will contribute to and trigger it, but the cause of domestic violence is always the abuser. When that abuser is emotionally charged, drinking alcohol and hedging bets and emotions on the football result, the triggers increase and the victims are more at risk.
I understand that football is our most popular l sport and as a sports fan (although I may not be overly patriotic) I understand the passion and mindset behind celebrating England's World Cup journey. Still, we can't afford to ignore the situation that British children are facing; they directly impact British society. Children suffer multiple physical and mental health consequences because of living with domestic violence.
Tonight, is set to be a 'fever pitch', with Croatia hoping to reach the final for the first time and England hoping to end a 52-year wait to return. Please spare a thought for the children for whom this is so much more than 'just a game'.
Related