Nothing grinds our gears more than returning to the car only to find someone has parked super close, making it almost impossible to drive away.
So when one driver had no option but to squeeze into the tightest parking space, they couldn't help but worry that the owner of the car they parked next to might hate them a little.
To disarm the situation, the driver left the world's most thoughtful note, apologising for how they'd been forced to park, along with money for coffee.
And, after a long and arduous year, it's certainly restored our faith in humanity.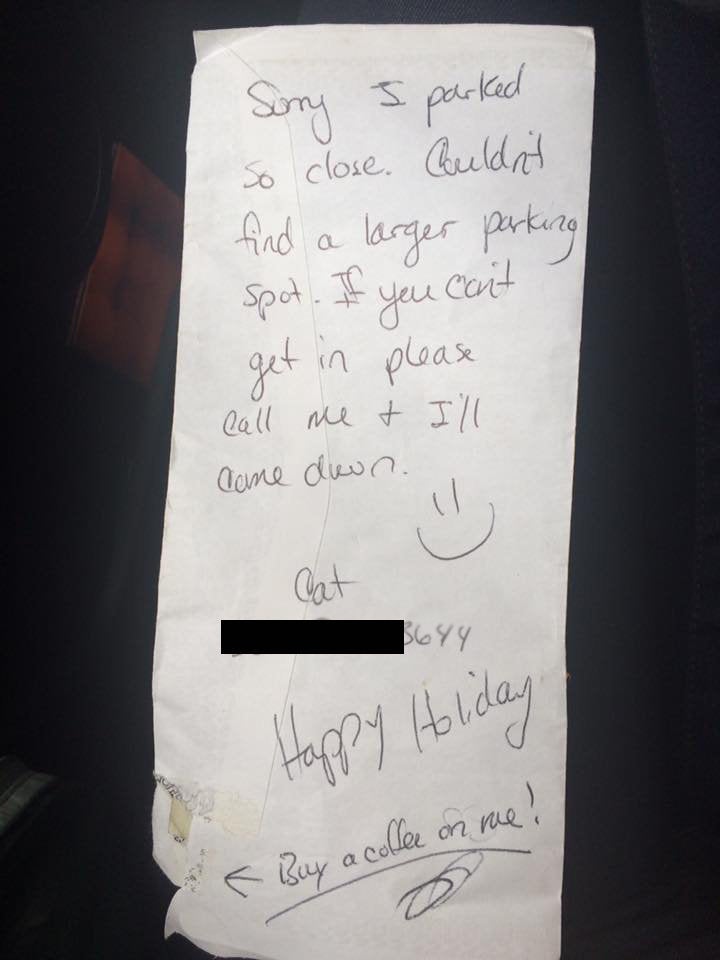 The note, which was shared on Imgur by user Archimboldi, read: "Sorry I parked so close. Couldn't find a larger parking spot. If you can't get in please call me and I'll come down. Cat."
It was accompanied by $5 and a message saying: "Happy Holiday. Buy a coffee on me!"
Archimboldi said she was unsure whether to buy coffee or return the money, however when she messaged the number that was left with the note, her mind was made up.
Cat wrote: "No need to return the $5. Buy a coffee or pay it forward. With 2016 almost over it's nice to spread a little kindness!"