On this most glorious of seasons, one museum is going where not so many have gone before, exploring artistic depictions of the nude throughout time. The male nude, that is. The Musee D'Orsay's highly anticipated "Masculine/Masculine" features male-centric artworks spanning from the 18th century to present day, showing that although the female nude has hogged the spotlight, artists have always payed homage to those bearing XY chromosomes.

A visitor looks at the painting "La douche. Après la bataille" (Shower, After the Battle) by Russian artist Alexendre Alexandrovitch Deineka on display during the "Masculin/Masculin" exhibition at the Orsay Museum on September 23, 2013 in Paris. (Kenzo Tribouillard/AFP/Getty Images)
The high brow peep show is divided thematically into depictions of religion, mythology, athleticism, homosexuality, and shifting notions of manliness. Wandering the Musee's grand halls you will see rippling Greco-Roman Apollonian gods, Egon Schiele's finely rendered, debauched self portraits and David LaChapelle's 90s macho-kitsch celebs. Edward Munch's hazy, pastel bathers mingle with Lucian Freud's grossly erotic fleshy animals and reverent depictions of Christ and Saint Sebastian, showing the many ways to interpret a body sans outerwear.
Though we highly recommend flocking to this exhibition as soon as possible, you may want to leave the kids at home. "Please note that some of the pieces presented in the exhibition may be shocking to some visitors (particularly children)," the website warns. "But for some the exhibition will appear rather tame," co-curator Ophélie Ferlier told The Telegraph. "To put it bluntly, there are very few erections."
"Masculine/Masculine: The Nude Man in Art From 1800 to the Present Day" runs until January 2, 2014 at the Musee d'Orsay in Paris. Check out some of the images below, as well as an unorthodox and very sexy trailer from the museum at the bottom. Let us know your thoughts in the comments.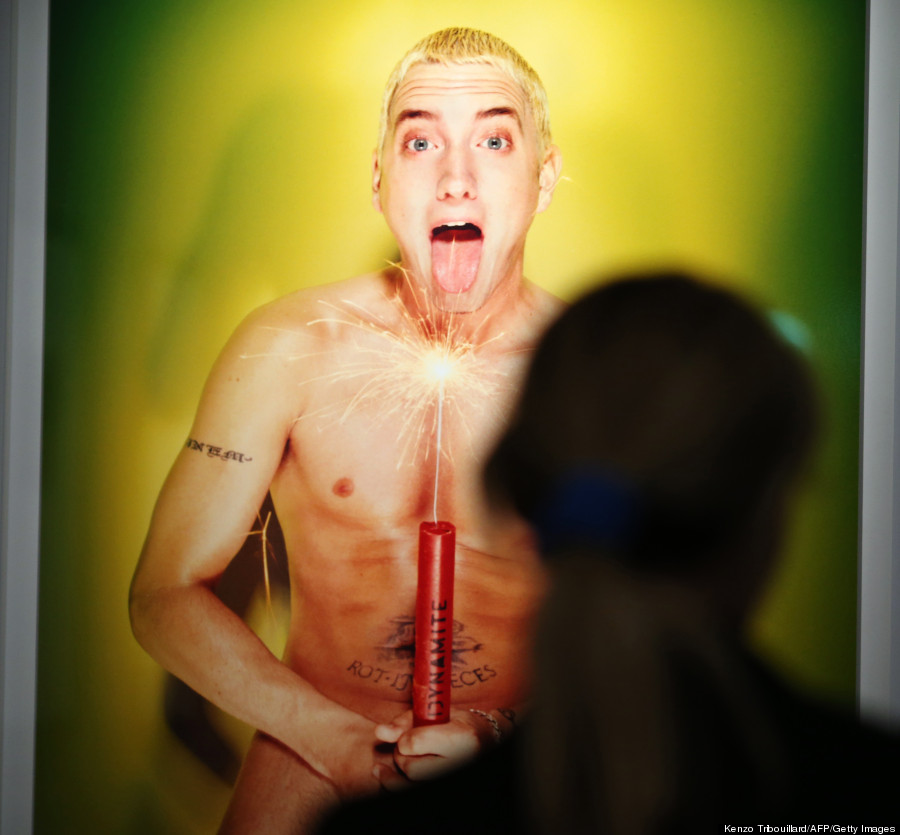 A visitor walks by the photograph "Eminem: about to blow" by US artist David LaChapelle on display during the "Masculin/Masculin" exhibition at the Orsay Museum on September 23, 2013 in Paris. (Kenzo Tribouillard/AFP/Getty Images)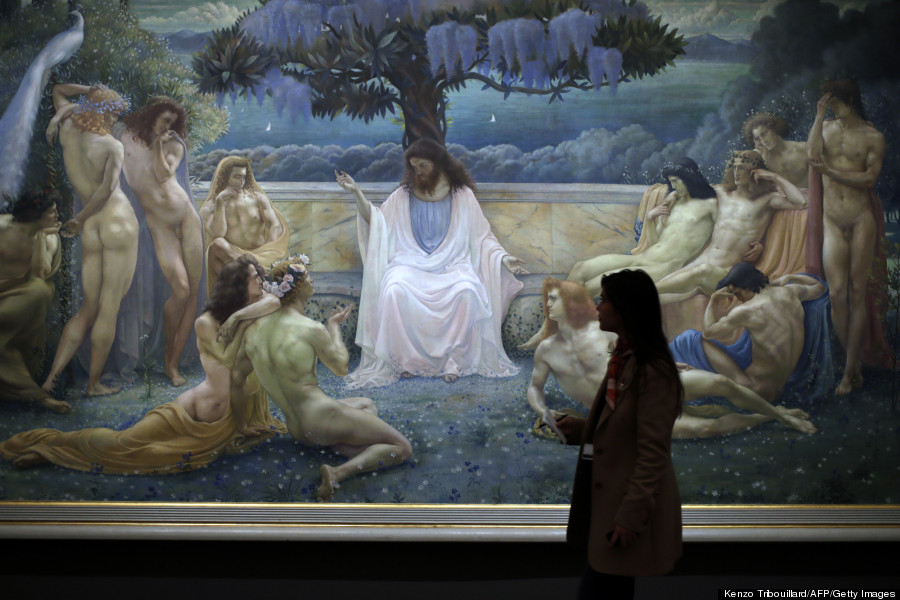 A visitor looks at the painting "L'Ecole de Platon" (The School of Plato) by Belgian artist Jean Deville on display during the "Masculin/Masculin" exhibition at the Orsay Museum on September 23, 2013 in Paris. (Kenzo Tribouillard/AFP/Getty Images)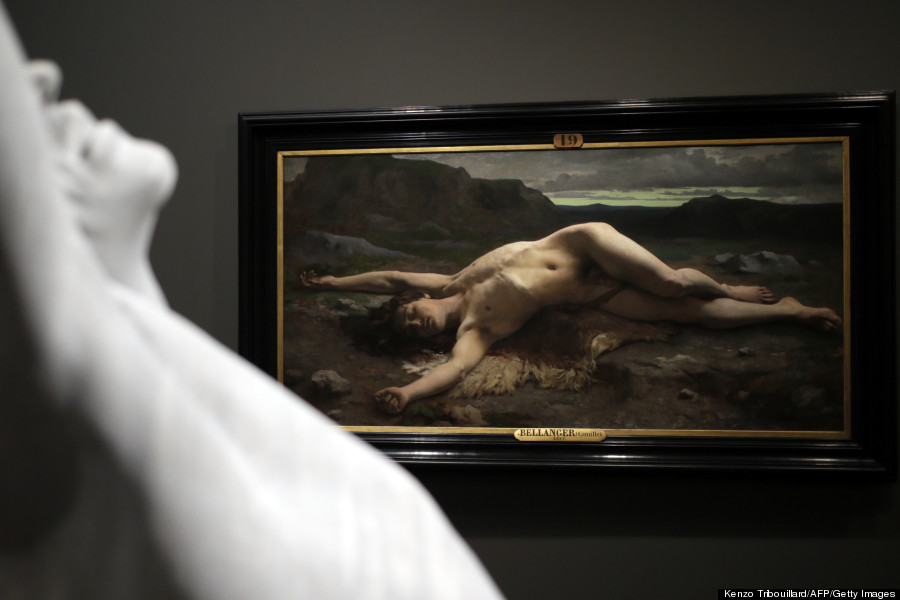 A picture taken on September 23, 2013 in Paris shows a painting by French artist Camille Bellanger during the "Masculin/Masculin" exhibition at the Orsay Museum. (Kenzo Tribouillard/AFP/Getty Images)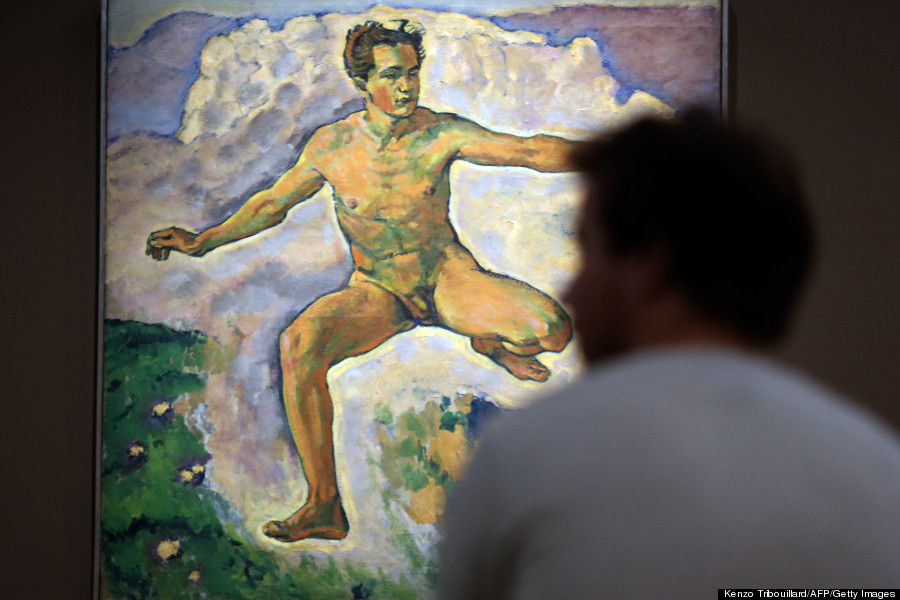 A picture taken on September 23, 2013 in Paris shows the painting "Le Printemps" (Spring) by Austrian artist Koloman Moser during the "Masculin/Masculin" exhibition at the Orsay Museum. (Kenzo Tribouillard/AFP/Getty Images)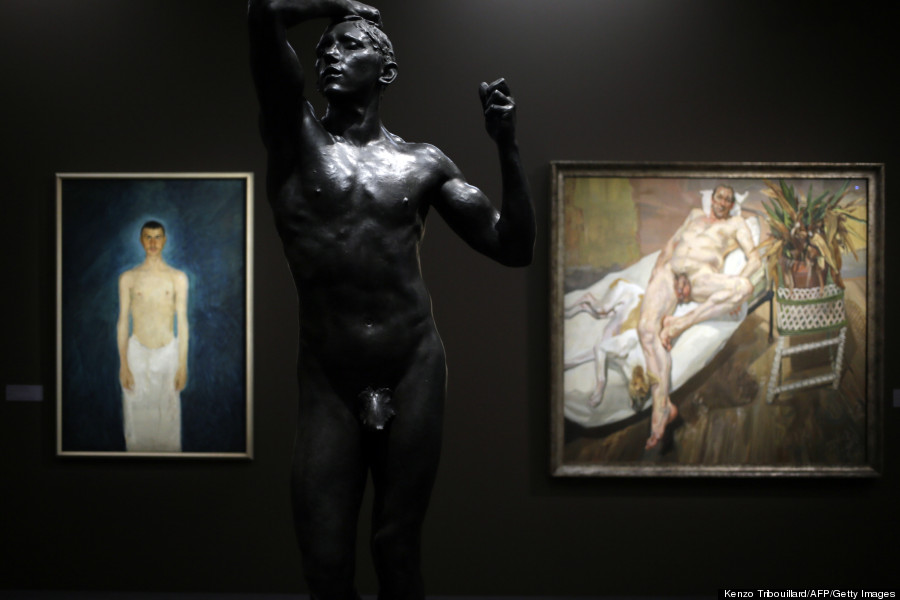 A picture taken on September 23, 2013 in Paris shows the bronze statue "L'Age d'Airain" (The Age of Bronze) by French sculptor Rodin on display during the "Masculin/Masculin" exhibition at the Orsay Museum. (Kenzo Tribouillard/AFP/Getty Images)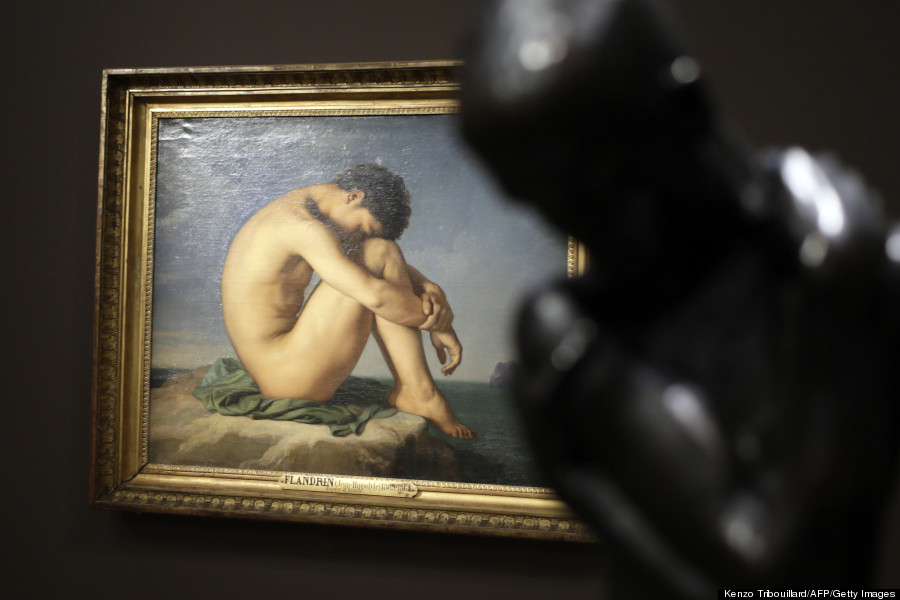 A picture taken on September 23, 2013 in Paris shows a painting by French artist Jean-Hippolyte Flandrin during the "Masculin/Masculin" exhibition at the Orsay Museum. (Kenzo Tribouillard/AFP/Getty Images)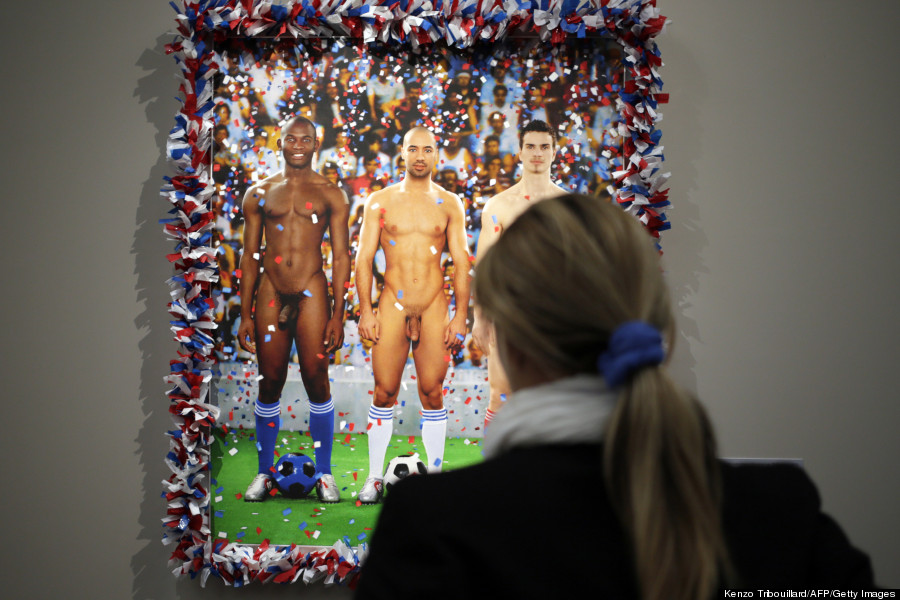 A visitor looks art creation "Vive la France" by French artists Pierre et Gilles during the "Masculin/Masculin" exhibition at the Orsay Museum on September 23, 2013 in Paris. (Kenzo Tribouillard/AFP/Getty Images)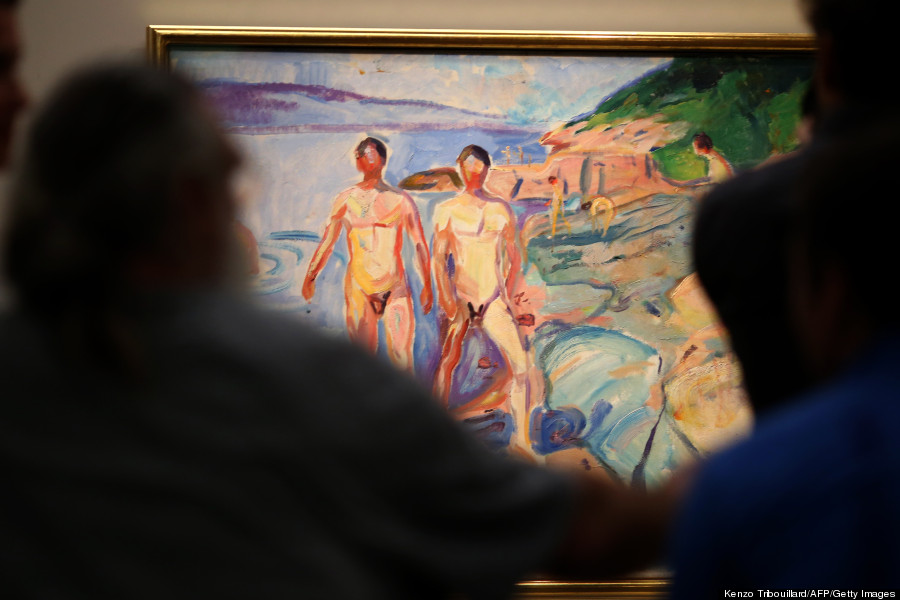 A picture taken on September 23, 2013 in Paris shows the painting "Les baigneurs" (Bathers) by Norwegian artist Edvard Munch during the "Masculin/Masculin" exhibition at the Orsay Museum. (Kenzo Tribouillard/AFP/Getty Images)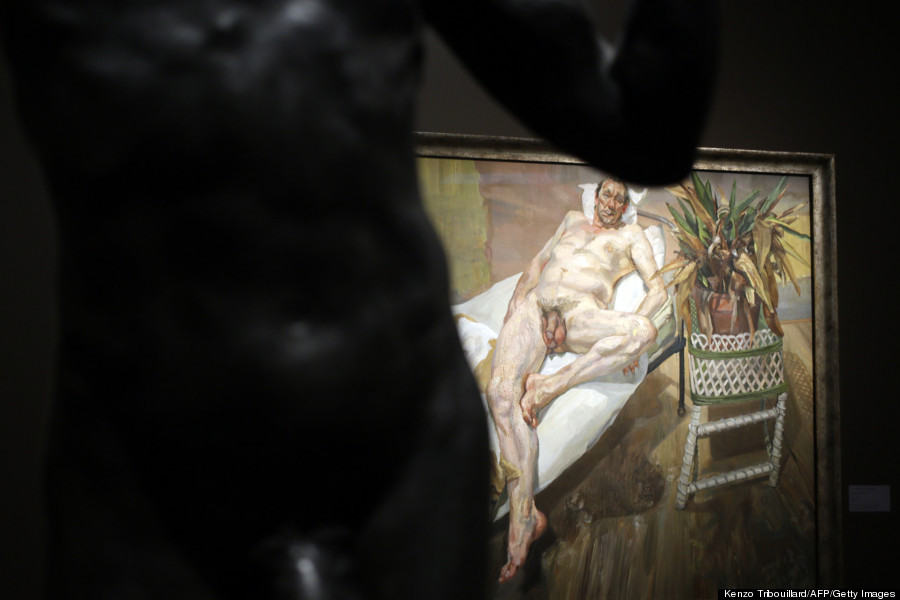 A picture taken on September 23, 2013 in Paris shows a painting by British artist Lucian Freud on display during the "Masculin/Masculin" exhibition at the Orsay Museum. (Kenzo Tribouillard/AFP/Getty Images)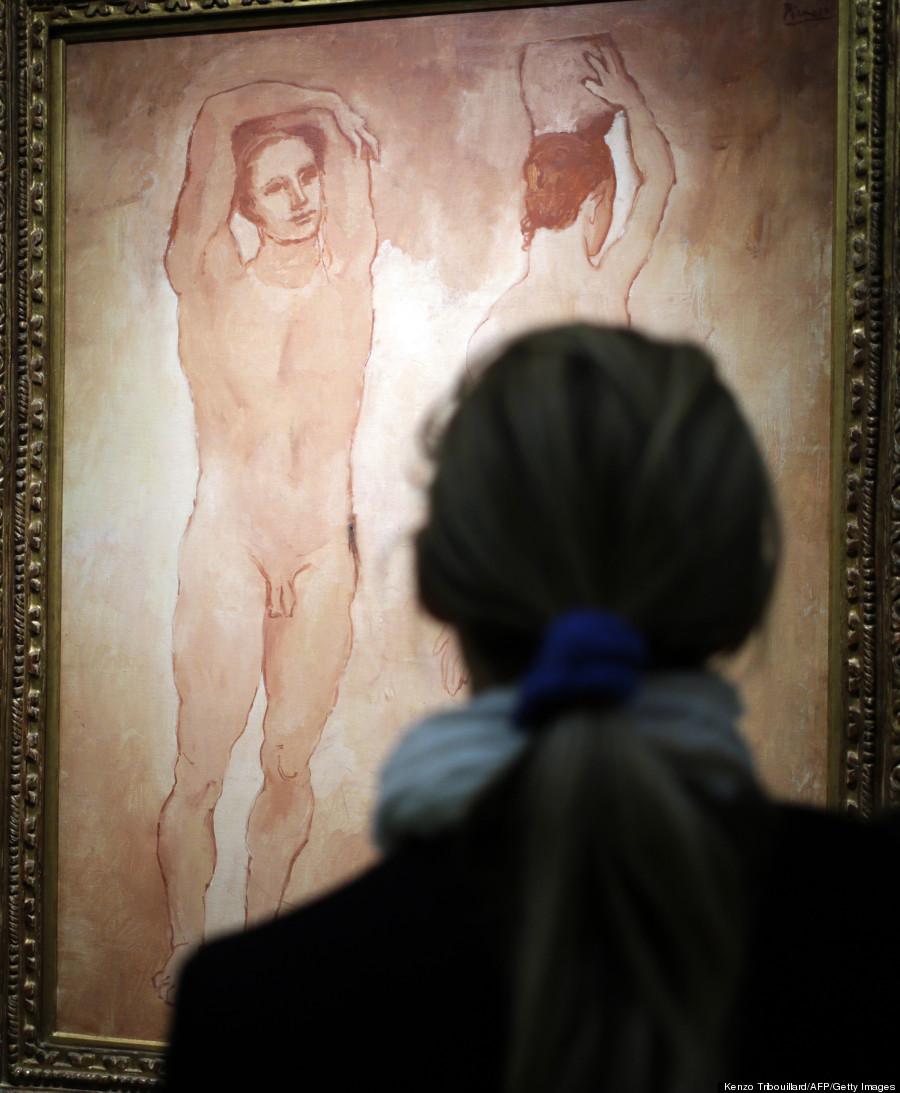 A visitor looks at the painting "Les adolescents" (Teenagers) by Spanish artist Pablo Picasso during the "Masculin/Masculin" exhibition at the Orsay Museum on September 23, 2013 in Paris. (Kenzo Tribouillard/AFP/Getty Images)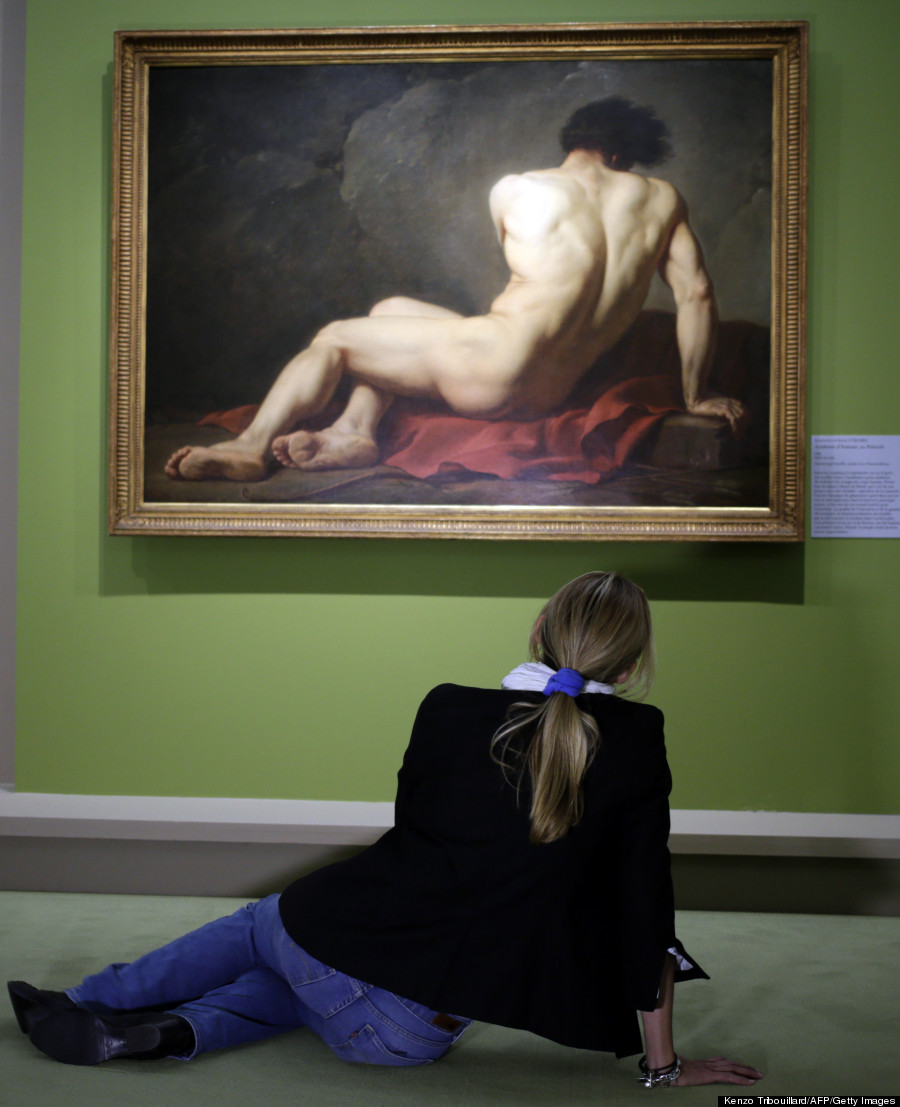 A visitor looks at the painting "Académie d'Homme" by French artist Jacques-Louis David during the "Masculin/Masculin" exhibition at the Orsay Museum on September 23, 2013 in Paris. (Kenzo Tribouillard/AFP/Getty Images)
Related