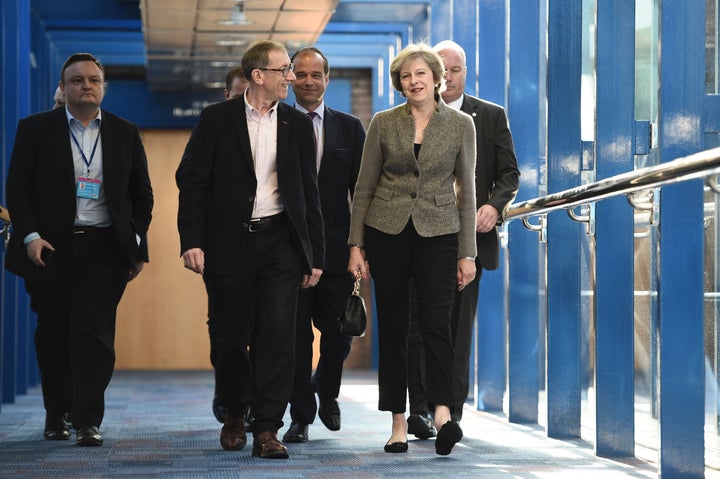 Breaking with tradition, Number 10 will not be releasing the designers and prices of the clothes worn by the prime minister's spouse on the last day of party conference.
It is customary for these details to be released after the prime minister's partner joins them on stage after the final speech of conference. But Philip May has broken with the practice, previously criticised by some as sexist.
The wife of the former Lib Dem leader Miriam Clegg was the spouse to have previously come closest to defying the tradition. At the 2015 conference refused to join her husband on stage.
Details of her clothes were nevertheless released to the press - she wore "a business-like white shirt with an £89 yellow below-the-knee wool mohair skirt with folded front pleat from Cos and gold shoes from Spanish brand Uterqüe" - according to the Daily Mail.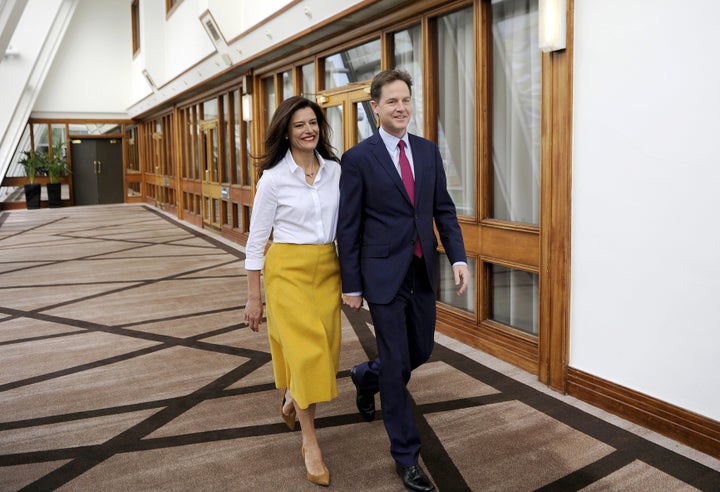 Last year, Samantha Cameron delighted conference in a "lilac Penrose Wrap dress retailing for £149, but currently in the online sale for £99", according to the Daily Mail, and "teamed the dress with a healthy glow".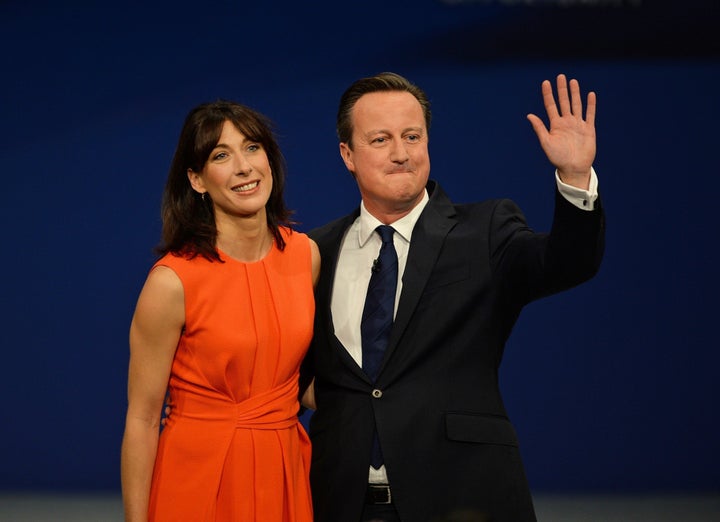 And Justine Miliband's 2014 conference outfit went down so well that she had to remind reporters she was "more than just a dress" in subsequent interviews.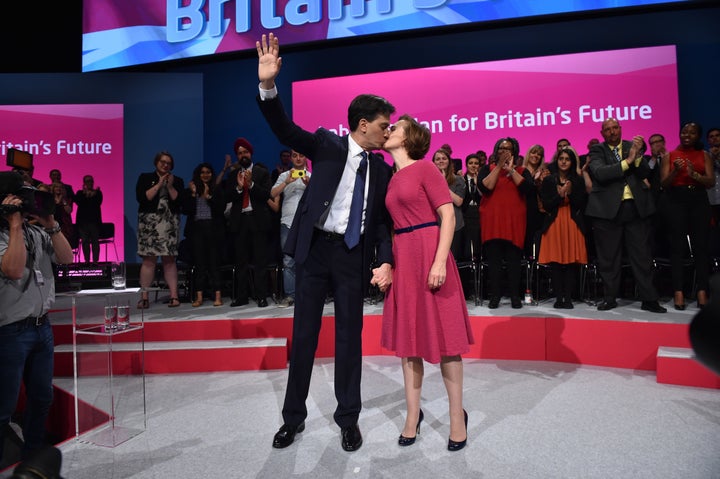 But Theresa May has not yet revealed whether her husband will be joining her on stage, telling reporters they "would have to wait and see".
Earlier this week Theresa May commented on "the constant insatiable obsession" with her shoes. Speaking on Good Morning Britain, she said:
"It is interesting people focus on my shoes. I don't think they focus on Philip Hammond's or Boris Johnson's in quite the same way."
A BCMG and Huffington Post poll on Westminster sexism found those surveyed thought the media focused on May's fashion choices, where it had not dwelt on David Cameron's.
May's clothes ranked as one of the top three subjects covered by the media, along with her views on Brexit and how she has performed as prime minster.
Popular in the Community