A burglar has been caught on CCTV wincing in pain after crash landing on his ankle after falling from the ceiling during the burglary of a nursery in Lewisham.
Police on Wednesday released footage of the man seen breaking into the back of the Monkey Puzzle Day Nursery in Bromley Road before attempting to climb down to the rear door.
After falling to the floor the man is seen clasping at his right ankle which took the full impact of his fall.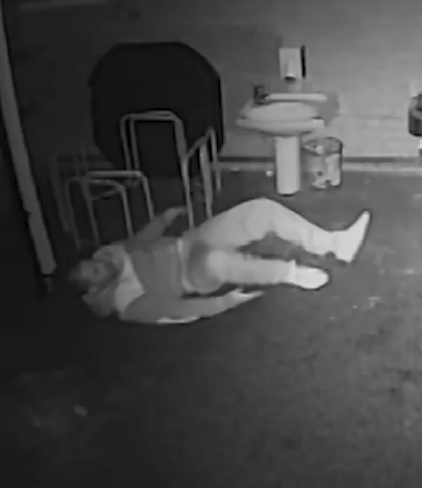 During the incident on April 14, three Apple tablets were stolen.
Police described the suspect as a black man with short hair and a beard. At the time of the break-in he was wearing a zipped hooded top, tracksuit bottoms and light coloured trainers.
Police are keen to hear from anyone who may recognise the man shown on CCTV or who witnessed the incident as they are yet to make an arrest.