There have been countless memes about their bromance - and now at the end of Barack Obama's time in office he has paid tribute to his vice-president by describing him in the closest possible terms.
In his final speech as president, Obama said of Joe Biden: "To Joe Biden, the scrappy kid from Scranton who became Delaware's favourite son: you were the first decision I made as a nominee and the best.
"Not just because you have been a great vice president, but because in the bargain, I gained a brother.
"We love you and Jill like family and your friendship has been one of the great joys of our life."
Biden was visibly moved by Obama's words but reacted in a typically Biden-esque way... he unholstered the finger-pistol one final time.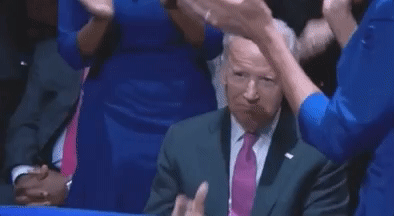 Although Obama and Biden ran against each other in the 2007 Democratic presidential primary, they formed a close bind.
When Biden's eldest son, Beau, died of cancer in 2015, Obama delivered the eulogy.
The pair have said they intend to remain firm friends after they leave the Oval Office.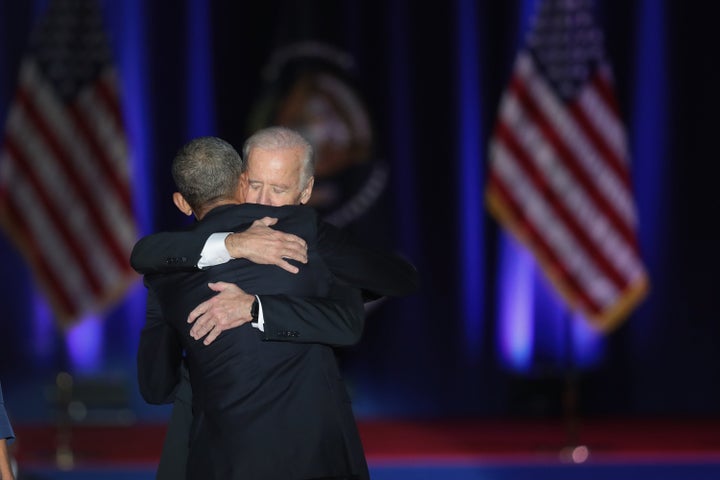 Biden told CBS's "Face the Nation" last year: "We're still going to hang out a little bit."
The friendship has captured the imagination of many a meme-creator - so here's a look at some of the best...
He described Michelle as "my best friend", becoming visibly emotional as he told her: "You took on a role you didn't ask for and you made it your own with grace and with grit."
He told his daughters: "Of all that I have done in my life, I'm most proud to be your dad."