Adele and Matt Allen believe in an "all-natural" approach to parenting their two children, five-year-old Ulysses and one-year-old Ostara, which means they shun set bedtimes and avoid modern medicine and traditional education.
The couple are hoping to raise funds to cover the costs of moving the family to Costa Rica and buying a big plot of land, where they plan to self-build a home, "grow food and have access to wildlife and nature in it's natural state."
"We want to share our knowledge of off-grid parenting and expand on our experience by fully immersing ourselves in a natural environment where we can become more self-sufficient," they explain on their fundmytravel page.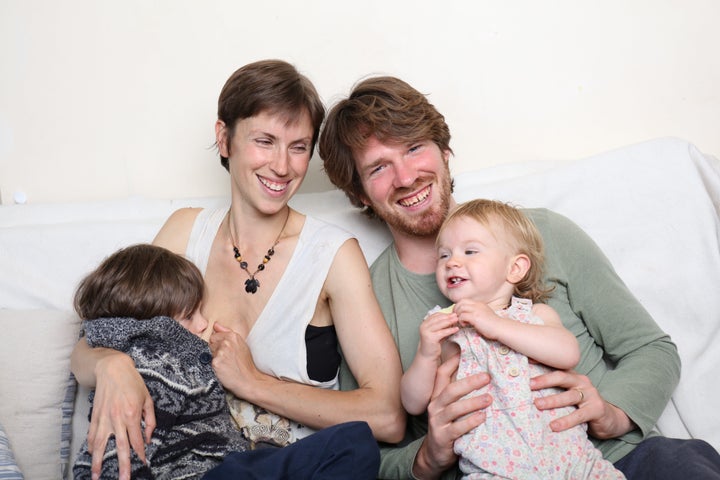 The Allens plan "to create a business, home and lifestyle which can show people that they don't have to comply to the constraints of 'the system'."
They pledge to give every donor a free electronic copy of Adele's book 'The Unconventional Parent' when it is published.
Commenting on the fundraising page via Facebook, Sam Turner, from Cambridge, asked: "Could you expand slightly on the self sufficiency aspect of this?
"Regards to our funding campaigning, no one is expected to donate," they wrote.
"It is an offer of skills transfer much like any other exchange. When a donor offers their financial help, I offer promise of my e.book on completion.
"Life is tough out there and I think we could all do with trying to help each other out a bit more don't you think?"