A journalist's ecstatic notes have summed up the moment US runner Matt Centrowitz pulled off a shock victory in the Olympics last night.
The 26-year-old's win bamboozled crowds and reporters as he overtook favourite Asbel Kiprop of Kenya, as well as the defending champion Taoufik Makhloufi of Algeria.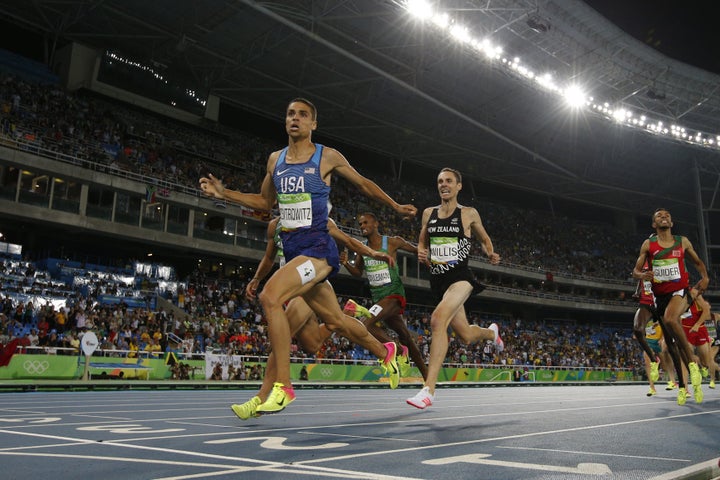 Chris Lotsbom, a journalist from Race Results Weekly in Boston, was jotting down handwritten notes during the race when he suddenly wrote "HOLY SHIT" in capitals as Centrowitz crossed the line.
He even underlined the exclamation three times in his shock.
After the win, he shared a picture of his notes on Twitter, saying: "Wow. Just wow. Amazing."
The win was completely unexpected as the focus was on Kiprop, but Centrowitz won in three minutes and 50 seconds - just 24 seconds outside the world record.
"It doesn't compare to anything else I've won in my life," the runner told reporters, adding that he kept screaming, "Are you kidding me?" as he did a victory lap.
A commenter on Twitter told Lotsbom his notes were the "best notes I've ever seen for a race," and suggested he get them signed after the historic moment.
Just before the race, Lotsbom had shared a prediction from former US Olympian that Kiprop, the favourite, would win the gold:
He shared his excitement in other tweets, telling Cetrowitz, "Welcome to the gold club".