Usain Bolt may be the toast of the athletics world, but to one woman, she'll be far happier when he just stands still long enough to find himself a wife.
"The challenge now is to find him a lovely wife. The medals can take care of themselves," says Jennifer Bolt, the mother of the Olympian legend today celebrating his ninth and final Olympic gold in the 4x100-metre relay after two victories already in the 100-metre and 200-metre final, with the Triple Triple now under his unique athlete's belt.
With Usain revealing this was indeed his very last Olympic race, Jennifer talks exclusively to Huffington Post UK, revealing that she's more than ready to be a mother-in-law and grandmother, once her son starts his family.
"I want him to settle down, because I don't want him to be alone," she explains.
"I'm not rushing him, but he knows I'm ready."
Pictures of Usain transforming his press conference into an impromptu samba session with a bevy of beauties in Rio ahead of the Olympic competition would seem to put paid to any fears on that score, but you can't blame a mother for worrying about her only child, especially one for whom temptation must be limitless.
Usain is currently "off the market" by his own admission, and reported to be in a relationship with fellow Jamaican Kasi Bennett, but there's no doubt he's had his share of offers from all over the world, with his unique combination of talent on the track, and extrovert personality away from it.
His mother has tried to make sure he doesn't exploit his position when it comes to courting the ladies. She tells us:
"It's all about respect. I tell him, if you're not in it for the long run with that girl, you leave her alone."
It seems, among his other blessings, Usain has had the luck to be born into a devoted family, with parents Jennifer and Wellesley determined to give him everything. As his mum explains, "I have no other children, he was the only one, so he got all of the love."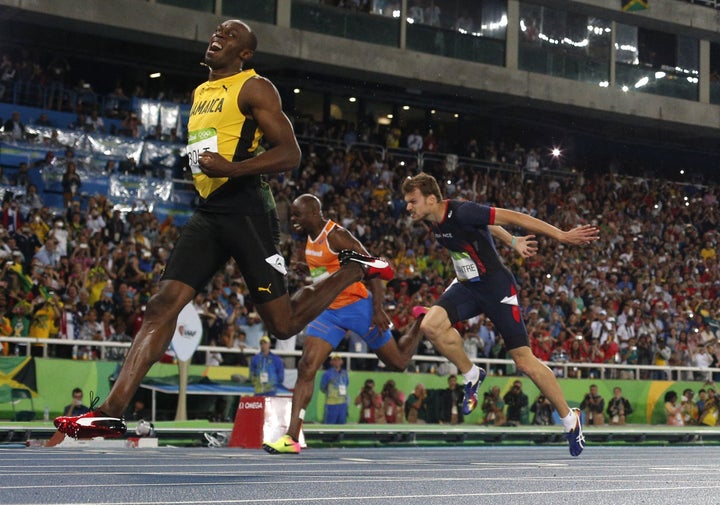 Despite this evident adoration, his mother remains determined Usain's behaviour reflects well on her and the tight community where she still lives in his birthplace of Trelawny, Jamaica.
"I've always tried to teach him values. I tell him people always look at the background, so whatever he does reflects on us.
"The challenge now is to find him a lovely wife. The medals can take care of themselves," she laughs.
Sure enough, Usain is currently the holder of eight gold big ones, with one more to hope for in this, his final Olympics, although his mother says it took a while for her to realise there was anything special about her son's million-dollar legs.
"At kindergarten, he was always outside playing with the other students, but children all run, so I didn't really spot it," she remembers.
"But, thinking about it, whatever it was, he was competitive. He always wanted to be at the head of the line."
These days, she's used to watching him cross the line first, although she still has to control her nerves when he's competing at the highest echelons of the sport.
"I'm still a little nervous even now, but I've learned to control it a bit better. I just try to remind myself that God is in control.
If Usain has the talent, and the man upstairs is taking care of the outcome, what, if anything, does Jennifer Bolt take any credit for?
She chuckles. "Bringing him up the right way.
"What we instilled is always there. He's grown up and taken that with him, wherever he goes."
Jennifer Bolt is promoting 'The Boy Who Learned To Fly', a short animation film by Gatorade based on the life of her son.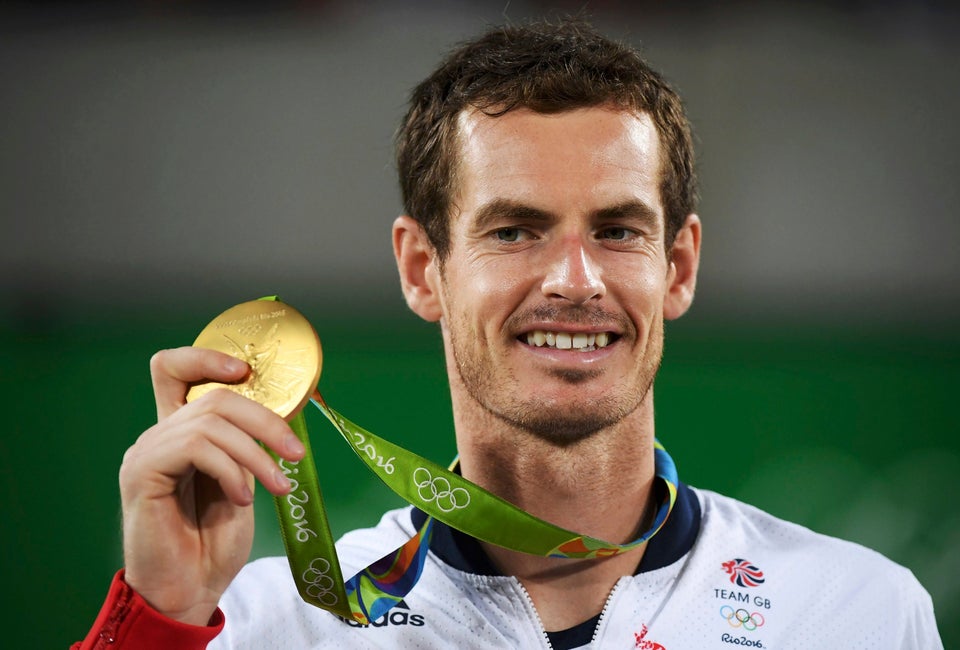 Team GB Olympic Medallists On 'Super Sunday'
Popular in the Community