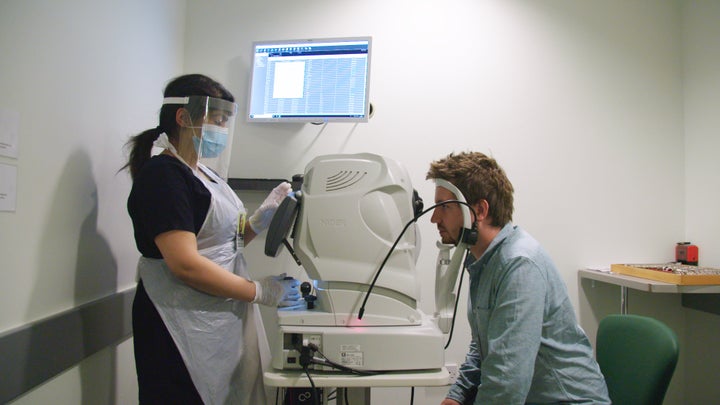 Gone are the days when you'd sit in a chair while an optician would put their face so near to yours, you'd be able to feel their breath on your face.
With the world still in the grips of a pandemic, opticians have made big changes to the way they operate. While many were open throughout lockdown for urgent eye care, routine testing was briefly put on hold. But since June 15, they've gradually reopened with new measures in place to keep everyone safe.
It's not been easy, however, says Giles Edmonds, Specsavers' clinical services director: "The Covid-19 pandemic has presented an unprecedented challenge in the management of eye and hearing care."
Here's what your trip to the opticians will look like now.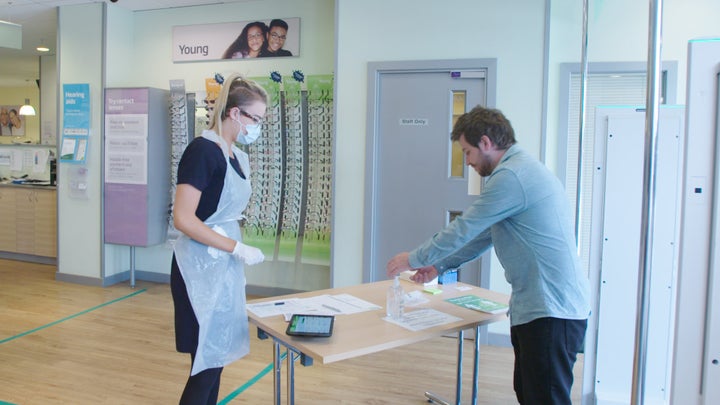 Remember when you could easily walk in for an eye test without booking? Now, like most other services on the high street, you'll need to book ahead. This is to reduce the risk of crowding and ensure social distancing can happen.
Some opticians, like Vision Express, are taking preliminary information from customers over the phone when they book appointments to reduce the time spent in store.
When you go inside, you'll likely be greeted by a staff member donning personal protective equipment (PPE). There'll be hand sanitising stations, too.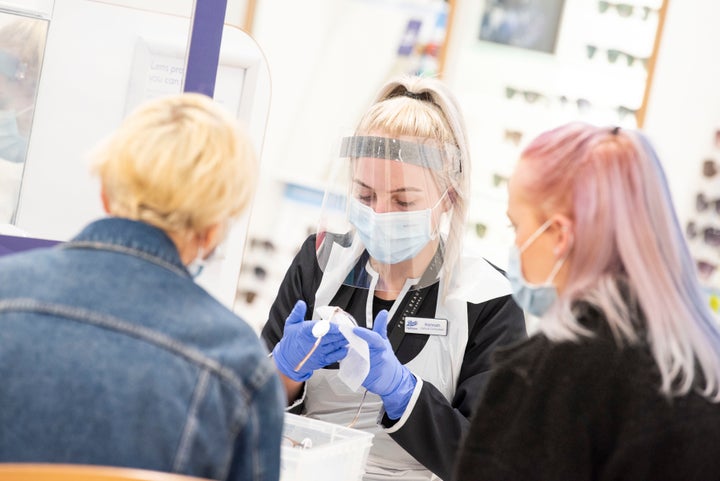 Your appointment is likely to be longer than usual, and the optician will be wearing more PPE, such as a full face shield and a mask. "We're scheduling longer appointments to allow for changing of PPE and deep cleaning for every patient," says Claire Slade, director of professional services at Boots Opticians.
Opticians will do things a little differently during the eye test, too, to make sure patients and staff are safe. For example, they usually do screening tests – a visual field screen test on all patients and a tonometry (air puff test) on all adults – but now they only do these if clinically needed. And all testing equipment and frames will be sanitised after use.
Meanwhile in some opticians, like Boots, clinicians are providing contact lens checks remotely, via telephone call. Although Slade notes that where necessary, you can go in for an in-store appointment.
Don't worry, you're still allowed to try on glasses in stores – they'll just need to be cleaned before and after use. "Customers are still very welcome to browse and try on glasses, and our team will be on hand to make sure that each pair of frames are thoroughly cleaned before they go back on the shelf," says Slade.
Some opticians are offering to send your glasses straight to your home once you've ordered them, so you don't have to go back to the store to pick them up. This service is free at Vision Express, for example.
When it comes to paying, cash won't be accepted in some stores, such as Boots. Card machines will be cleaned regularly and customers are encouraged to bring debit and credit cards for a more hygienic transaction.