'Ordinary Lies' is back for a second series this week, with a fresh web of intrigue and deception taking place in deceptively ordinary circumstances.
Writer Danny Brocklehurst placed the first series took place in and around a car showroom. This time the action moves to the call centre and warehouse of a sports sales company, but don't worry, these people are just as casually treacherous and will prove that you can never really know anyone.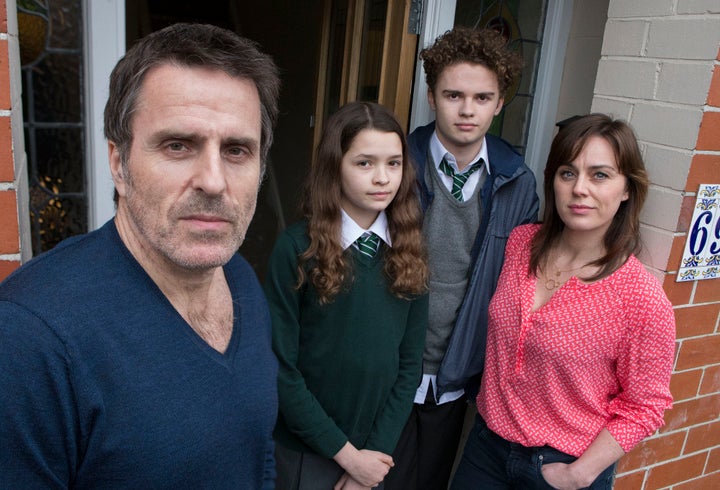 Here's all we can tell you about Series 2:
When is it on?
It starts on Tuesday (18) evening, 9pm on BBC One, which means you'll be able to catch up if needed on BBCiPlayer.
How many episodes in this series?
Six episodes, each a self-contained hour-length drama featuring a different character from the workforce.
What familiar faces will we spot this time?
Writer Danny Brocklehurst has introduced a whole set of characters this time around.
Keen-eyed viewers will spot Con O'Neill, Jill Halfpenny, Angela Griffin, Matt Di Angelo, Kimberley Nixon and Griff Rhys Jones. And former Hear'Say bandmember Noel Sullivan will make his acting debut.
What tangled webs will be woven this time around?
Ex-EastEnders actor Di Angelo plays Fletch, a warehouse picker who discovers that he's been excluded from a huge family secret.
Kimberley Nixon and Noel Sullivan play an 'ordinary' couple, whose lives spiral out of control when she decides to chase down an old flame. And assumes a brand new identity - online at least - to do it, naturally.
Meanwhile, Joel Fry plays Billy 'Toke' Tyler - the warehouse manager by day, vigilante by night.
The series kicks off tonight with Con O'Neill playing sales manager Joe, a content man... until he suspects his wife of cheating on him, and sets about proving it.
'Ordinary Lies' starts on Tuesday 18 October at 9pm on BBC One.