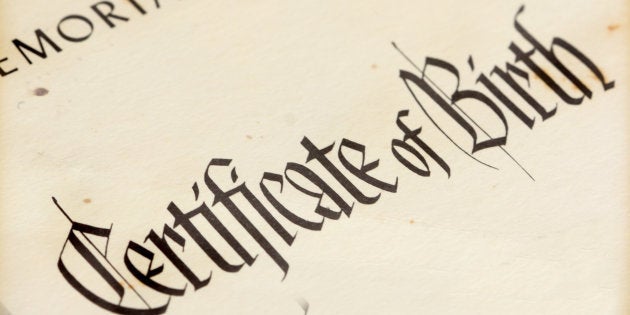 For the past ten years, Bronwyn Moss and her family have been battling to register an orphaned child with the Department of Home Affairs.
Moss, from Mooinooi in North West, is in a Catch-22: she has been advised to adopt the child in order to get his documents, but she cannot adopt without documents proving who he is, according to a GroundUp report.
Mpho Thebe, 14, has been living with Moss and her family since the age of four.
When he was just two, his biological mother died.
His mother's aunt in Rustenburg, who was Moss's domestic worker at the time, then became his guardian. But two years later, she also died, leaving him without any known relatives.
"It was either we take him, or he ends up at an orphanage," said Moss.
Her mother, Sonja Tucker, became Thebe's sole caregiver. Tucker died in 2015, leaving Moss to care for Thebe.
When Tucker discovered that Thebe had no birth certificate, she made several attempts to track down the boy's biological family.
"The only real record of him is the file at the clinic that he went to every month," Moss said. "My mom did that so that she'd have some proof that she's looking after him. My mom really tried. She went from one social worker to the next."
Moss said that Home Affairs had told them to return to Thebe's birth town to find his biological relatives, in spite of Moss having provided proof of their failed attempts.
In December, Thebe will graduate from a private school for children with special needs. But officially, he can't get a place in a government high school, because he has no birth certificate.
A home-schooling institution has offered him a place at R2,500 a month.
Moss said her mother had left money to help look after Thebe, "but the insurance company won't release the funds without his birth certificate".
In 2016, Louise van Zyl, a social worker from Rustenberg Child Welfare, tried to help Moss locate Thebe's biological father –– or any other relative –– by placing at least five adverts in the local weekly.
Van Zyl said she often dealt with foster-care cases, and one of her biggest challenges was unregistered children.
"We have had so many meetings with Home Affairs about registering the children, but they refuse if the child is older than 31 days. In one case, a child was left abandoned and there was no information about the biological parents, but they refused to register the child," she said.
Protecting the vulnerable
"My job is to protect children, but I cannot legally place them without a birth certificate," said Van Zyl.
David Hlabane, spokesperson for Home Affairs, said that Moss could adopt Thebe as a way of getting his documents.
He said Home Affairs needed information about Thebe's biological mother or his family in order to assist.
He said in order to register births after more than seven years, the following documents were needed: notice of birth, proof of birth affidavit, affidavit with reason for late registration, biometrics, and identification of the parents/guardian.
"In instances where biological parents cannot be found, such matters are handled by the police and Social Development," Hlabane said.
But when GroundUp asked North West Social Development spokesperson Petrus Siko about the process, he said the Department of Social Development does not issue birth certificates.
"Through social work reports, the children [and] adults who do not have birth certificates, are linked with Home Affairs for applications."
So it's not clear what Moss should do.
Related