Considering she wasn't actually nominated for anything at this year's awards, we have to hand it to Olivia Colman, for somehow still managing to come out of this year's Oscars as one of our favourite things about it.
By now, we know that when the British star takes to the stage at an awards show, the chances are, she's going to put a smile on our face, and this year she more than lived up to her reputation.
Kicking things off with a reference to her new hair colour ("winning an Oscar ages you," she joked), Olivia took a quick down memory lane to last year's Academy Awards, and it was decidedly more NSFW than we'd have expected previously.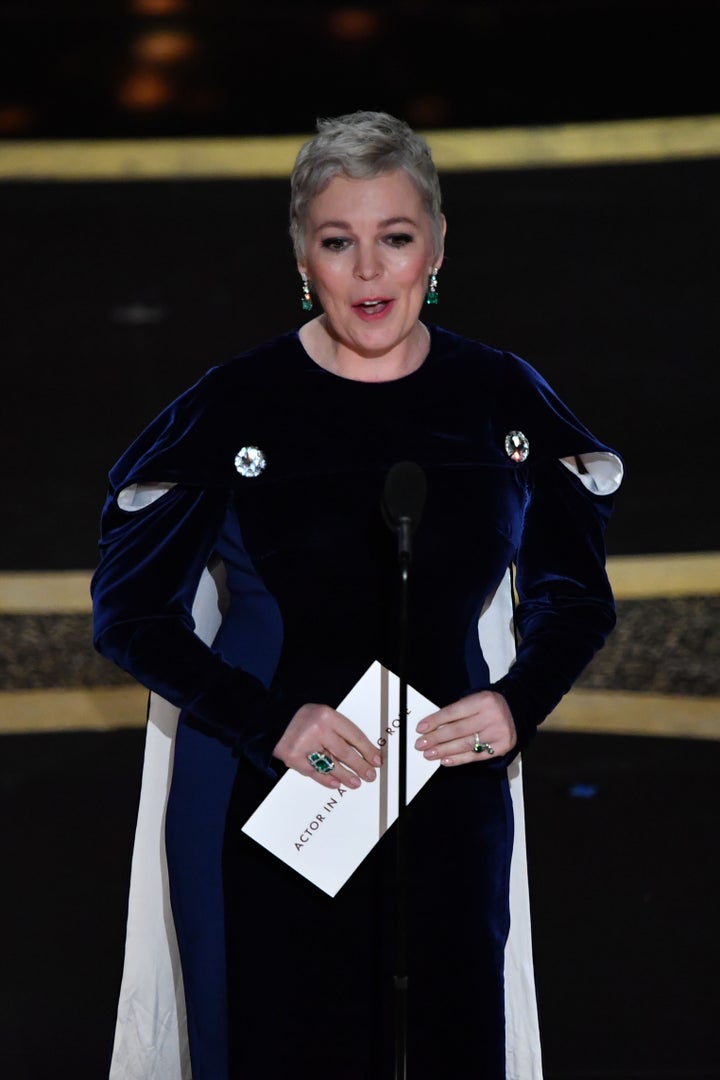 "Last year was the best night of my husband's life," she began. "He actually says that. And I've given birth three times.
"So I hope you're all having as good a time as he did. And I did."
As the audience laughed along, Olivia then commented that she didn't "want to keep you away from the bar for too long", after which she revealed that Joaquin Phoenix had been awarded Best Actor for his performance in Joker.
Joaquin's win was the second Oscar for Joker of the evening, the first being for Hildur Guðnadóttir, who was awarded Best Score, becoming the first Icelandic person to ever win an Academy Award.
Check out the full list of winners here, and for all the must-see photos from this year's red carpet, take a look at the gallery below..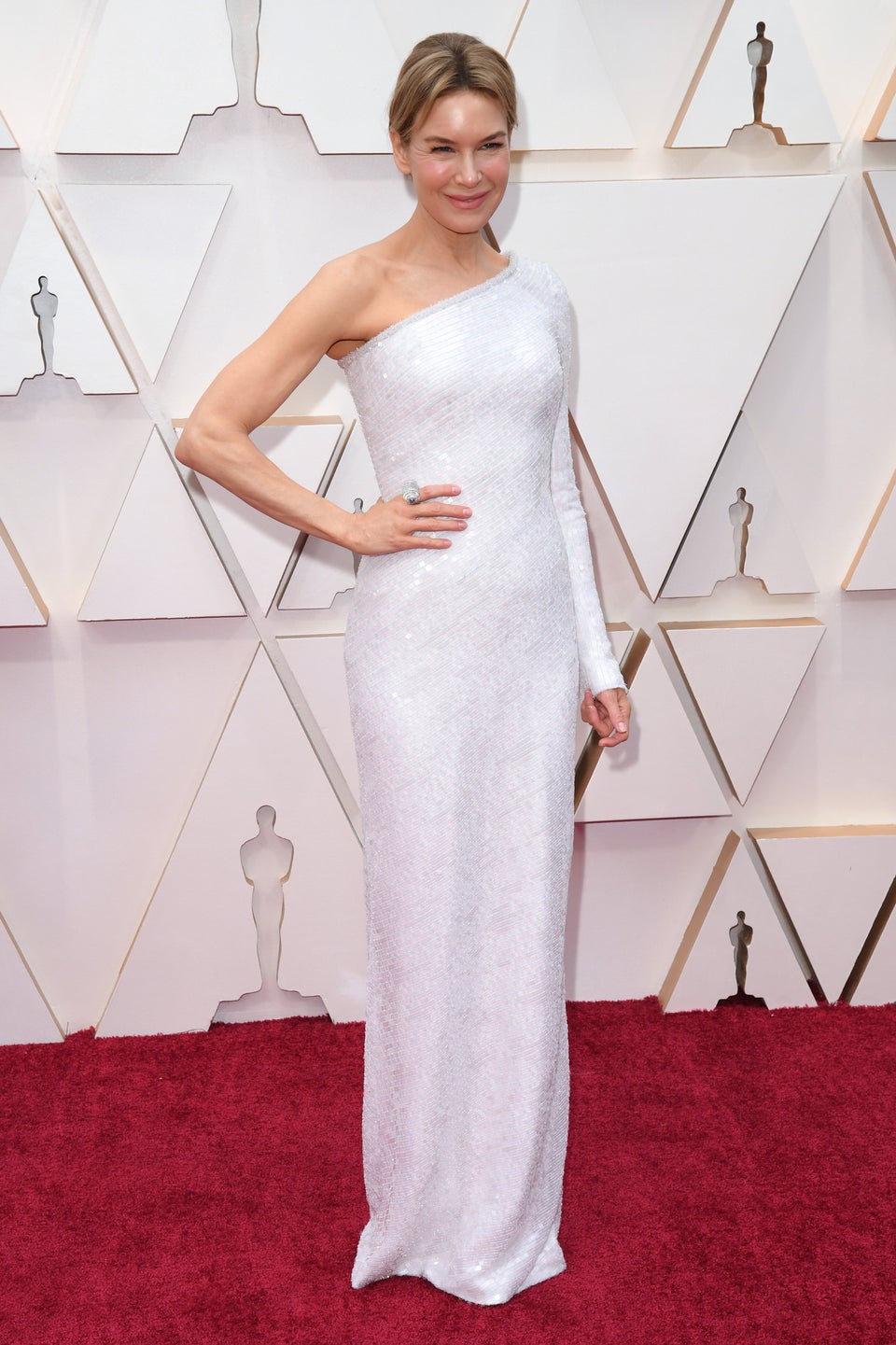 Oscars 2020: All The Red Carpet Pics You Need To See
Want to watch the Oscars live? Sky is screening the event on its Sky Cinema Oscars channel or you can sign up for a seven-day free trial for a Sky Cinema pass from Now TV.
HuffPost may receive a share from purchases made via links on this page. Prices and availability subject to change.