"We think it has left the garden," the garden's communications director, Debbie Cheung, told HuffPost in an email.
But that wasn't before eating the majority of the pond's adult koi. Last week the garden moved the remaining three adult fish to the Vancouver Aquarium to keep them safe from the otter, she said.
The garden also moved 344 juvenile koi, which had been largely hidden near the bottom of the pond by a layer of clay.
Cheung added that the koi are "in good hands" at the aquarium and that the garden is "monitoring the situation before putting any koi back in the pond."
The otter was first spotted in the park late last month, and park officials began setting humane traps in hopes of catching and relocating the predator so the koi wouldn't be on the menu.
The long-lived koi are cherished by garden staff and visitors and hold important cultural significance for Vancouver's Chinese community.
"We see the koi when we walk around the garden during the summer and we have the gong that we ring to call the koi for lunchtime," garden spokeswoman Deanna Chan told CBC. "So it's been tough to be finding their remains around the garden."
Despite efforts to catch and relocate the otter, the clever critter evaded the traps for days, managing to eat the bait in the traps without triggering them. It also continued snacking on koi. The decision to remove the remaining fish to their temporary refuge at the aquarium came after the otter ate at least 10 of the garden's 14 adult koi.
No one has spotted the otter since the day staffers moved the fish, said Cheung. And while only time will tell if the otter will reappear ― especially after the fish are returned ― for now, it seems the otter has been able to make a getaway.
The otter-koi conflict led to people in Vancouver and beyond to start declaring loyalty to one animal or the other, pronouncing themselves as either Team Otter or Team Koi.
Before You Go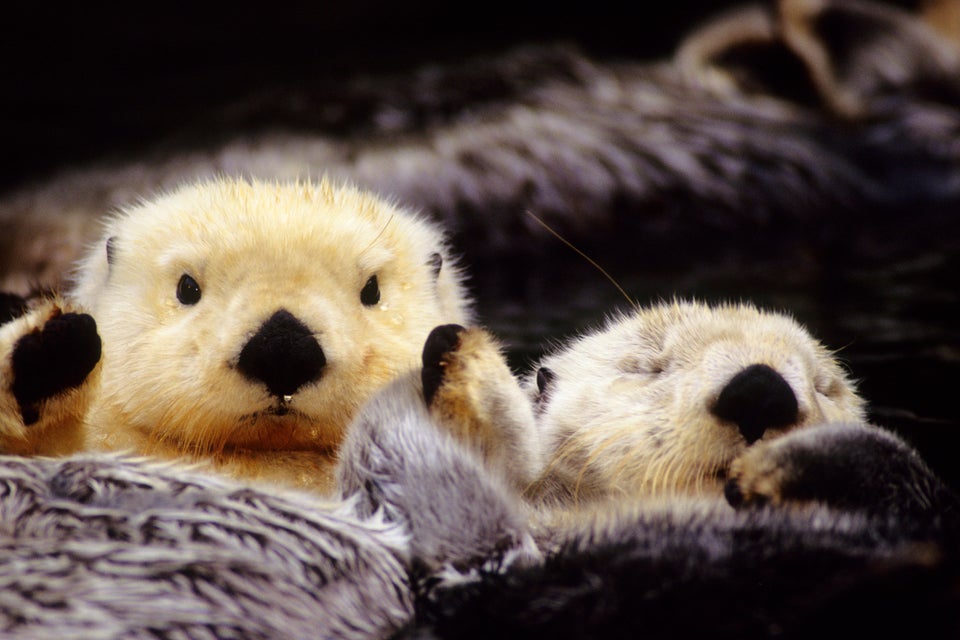 Awesome Otters