Michelle Keegan may be back on duty for another series of 'Our Girl' if producers get their way, following a rapturous reception of her debut in BBC One's hit military drama.
The former 'Corrie' star replaces Lacey Turner at the helm of the show, which this second series follows a British army medic on a humanitarian expedition to Kenya.
Writer Tony Grounds revealed at the launch he'd be keen to feature Michelle more episodes, saying: "I think there's another series. She's got the legs for another series, I think.
He explained: "With Lacey, we did the single film and then the series. I'm sure Michelle won't want to be doing it in ten years time, but she's absolutely brilliant."
Michelle also sounded keen at the prospect. Speaking at the launch of the second series, she said of her experience filming in South Africa: "I had the best time, I was there for two months, I thought I would get homesick, but I enjoyed every second, it was a life experience for me.
"I had the best time ever.
"I was a big fan of the first series. When I got the call, I rewatched it, and I remembered how brilliant it was."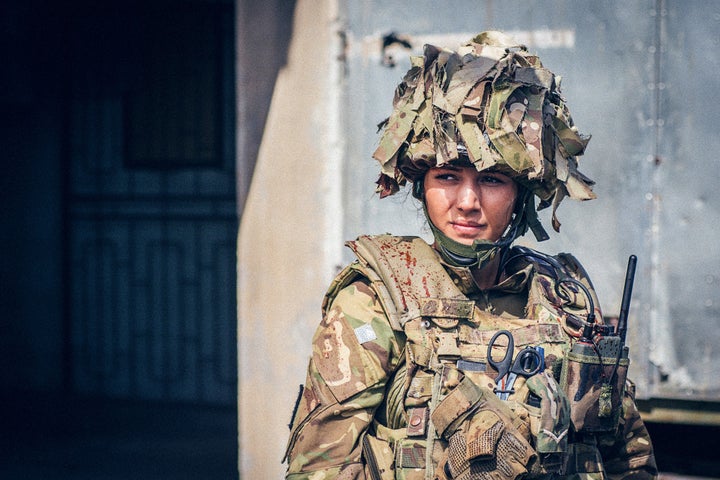 In the second series, Michelle plays Georgie, an experienced medical officer, freshly concentrating on work after being abandoned at the altar by her first love Elvis (Luke Pasqualino). When she gets the opportunity to head overseas to Kenya, she jumps at the prospect, despite finding new romance back home with a devoted doctor, Jamie Cole (Royce Pierreson).
Michelle reveals: "I love playing strong women, Georgie was very strong and I thought the writing was brilliant."
A sneak peek of the new series reveals Michelle's character Georgie is taken hostage during her first few days in Kenya, something the former soap star agrees was a daunting acting experience...
"Nothing can prepare you for that, it was emotionally draining, very tiring but something that going to look amazing on screen, and something that is very current in today's world."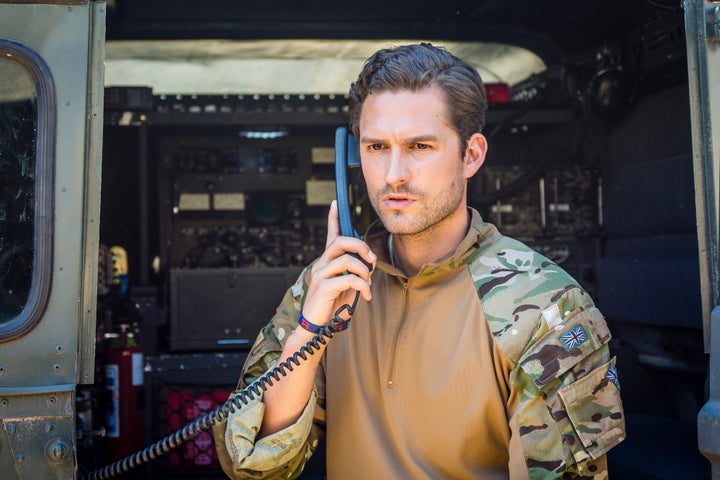 As well as her professional challenges, Georgie's personal life takes a turn when she is reunited with Elvis in unusual circumstances abroad, while Jamie waits patiently back home. Michelle reveals the love triangle between the characters continues throughout the whole series.
"It's a question of who she's going to pick at the end. It's never that she loves more one than the other, they're completely different situations, but it's about who she's going to choose."
Asked who was the best kisser out of the two actors Royce or Luke, Michelle replied, "I have splinters in my arse right now from sitting on the fence. I'm going to say both of them."
'Our Girl' will return to BBC One in coming weeks.