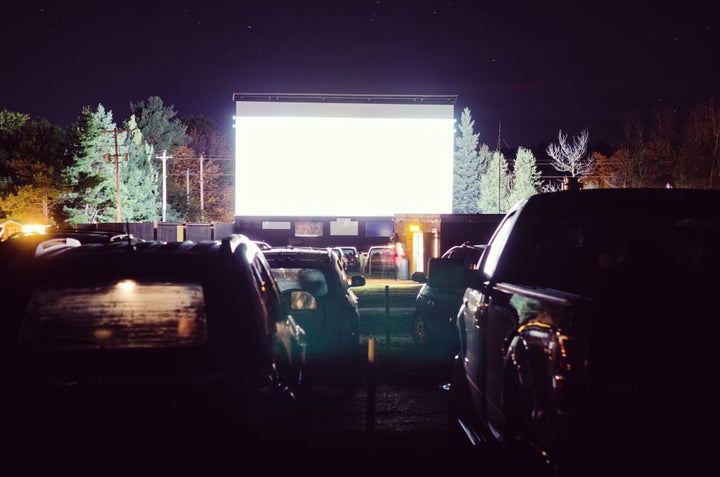 Venues are implementing social distancing measures so you can enjoy a film stress-free, while a growing number of American-style drive-in cinemas are also popping up across the UK, allowing you to stay inside your car for some extra peace of mind.
Here are six outdoor cinemas across the UK.
The Luna Cinema
Where: Midlands, London, Oxford, Hertfordshire
The Luna Cinema usually hosts outdoor screenings across the UK where visitors can crash out on deckchairs – but this summer it's launching new, drive-in pop-up cinemas to help cinema-goers feel safe while social distancing. The drive-in locations are at Warwick castle in the Midlands, Allianz Park in London, Blenheim Palace in Oxford and Knebworth House in Hertfordshire, with more due to be announced throughout the summer. Visit the website for screening details.
@TheDriveIn
@TheDriveIn is embarking on a huge nationwide tour, bringing drive-in pop-up cinemas to Manchester, Newcastle, Liverpool, Southampton, Cardiff, Glasgow and more this summer. The company is hosting six shows in each city, from family friendly afternoons to late night blockbusters. Visit the site for all listings.
The Star & Mouse Picture Show
The Star & Mouse Picture Show is a "trinket-cinema" usually located in rural Cambridgeshire, but it'll be hosting drive-in cinema nights at Helmingham Hall, Suffolk, from July. You'll get far more than a film, as screenings usually include pre-show entertainment, ranging from car bingo to quizzes and live music. Visit the site for upcoming films.
The Free Range Film Club
Don't have a car? Don't sweat. The Free Range Film Club is running a series of car-free, socially distanced screenings this summer across London. Visitors will be "strictly limited, allowing you and your companions to enjoy the movie in allocated spaces, safely socially-distanced from other groups". Expect a programme of cult classics, feel good faves and indie flicks. Visit the site for more info.
Cinestock
Where: West Sussex (with added pop-up venues nationwide)
While its home is in the town of East Grinstead, West Sussex, Cinestock is expanding to host screening events in a number of locations across the UK. The company is also looking to restart its indoor drive-in cinema nights, allowing viewers to stay "safe and self isolated in your own cars", but avoid the pitfalls of British weather. Keep an eye of the website where show dates and times are due to be announced.
Sunset Cinema
Londoners can get the drive-through cinema experience at Twyford Avenue Sports Ground, Acton, thanks to Sunset Cinema. The outdoor cinema will show its first screening on July 5 with subsequent screenings throughout the month. Cocktails will be on the menu. Visit the site for details.