A vaccination passport scheme to allow Brits who have been inoculated against coronavirus to travel abroad has led to fears over an intergenerational split with younger people feeling "sidelined" and "outraged".
The UK's largest tour operator, TUI, has said the roll-out boosted summer bookings from those aged 50 and over, with that age group accounting for 50% of all online bookings since the end of last year.
Since the government announced its roadmap out of lockdown on February 22, holiday package bookings have seen a "notable surge" from people over the age of 55, EasyJet told HuffPost UK.
Simon Lowe, 60, from Mansfield in Nottinghamshire is scheduled to receive his first dose of a vaccine on March 16 and his second dose in the first week of June. "I had been avidly going on the Covid vaccine queue calculator to see when my age group would come up so it's really terrific," he says.
An ardent traveller and mountaineer – he runs a Sheffield-based travel company that organises climbing trips to the Everest summit – Lowe has felt paralysed since the outbreak of coronavirus. "My favourite hobby in life is ski mountaineering and ski touring: the absolute freedom over an entire mountain range, the adventure of discovering what's around the next corner and the camaraderie of being part of an expedition."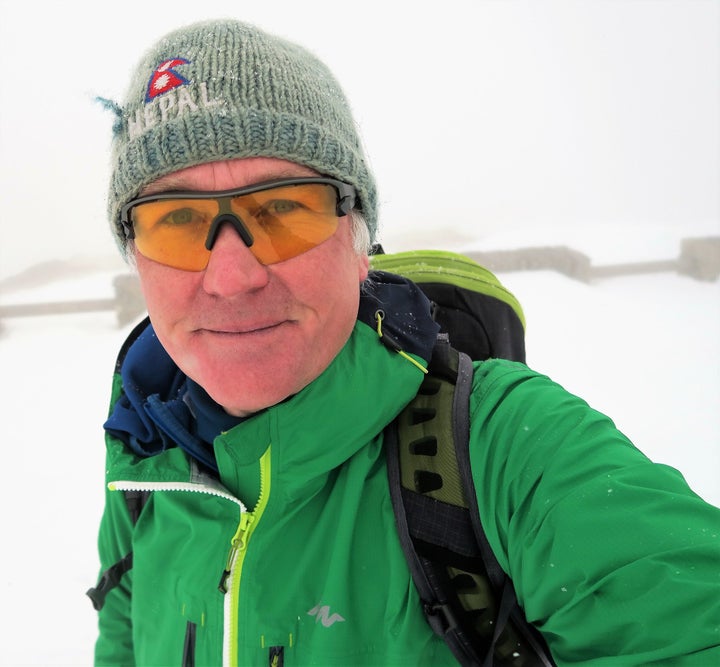 As soon as his vaccination appointments were booked, Lowe began making plans to travel. His first trip will be to the Alps in early July, just three weeks after his second dose. "I adore travelling, I always have done. It's really important for me to go out to the Alps and further afield and I shall go as soon as I possibly can."
"I'm 60 years old so I know I've only got so many seasons left in my legs before I have to hang up my skis," he continues. "By the time I go back, I'll be a year older, the legs are going to creak a bit more."
The father of three twenty-somethings, he questions whether vaccine passports will create much resentment among the under-50s, most of who will not be able to get hold of one in time for the summer. "Young people just want to get back to work.
"That's not to say they wouldn't want a summer holiday, but they're pragmatic and realise it's about opening up the economy which will also open up hospitality here so they can holiday in the UK."
A vaccine passport makes complete sense to him. "It's inevitable. There are some countries you can't travel to unless you can prove you've had a yellow fever vaccination, so this is nothing new." The scheme would also be a lifesaver to his business, which has been hit hard over the past year.
"If you ask everyone in my office who are all younger than me, 'Do you want people to travel or wait until we're all vaccinated before our business can start again?' they would be like, are you crazy. People want to know their jobs are guaranteed, which is based on people like me going travelling."
"A vaccine passport would result in a two-tier society, where some people can access freedoms and support while others are shut out."
On Tuesday EU leaders announced plans for a "Digital Green Pass" which would detail proof that the person has been vaccinated against Covid-19, as well as test results for those who haven't yet been vaccinated.
And despite repeated denials from cabinet ministers saying there were no plans to introduce vaccine passports in the UK, on Monday health secretary Matt Hancock told reporters the government was "working with international partners" on the issue.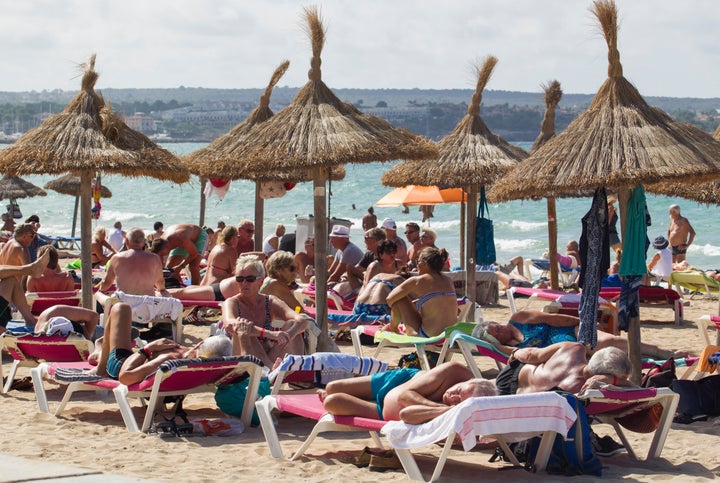 Consultant Jo Brianti, 52, from Ealing in west London is eagerly awaiting her vaccine invitation so she can press on with plans to travel to Switzerland for a friend's wedding in July. Afterwards, she and her husband and two teenage sons intend to spend three weeks in northern Italy. "I'm keeping my fingers and toes and everything else crossed," she tells HuffPost UK.
"The hard reality is life isn't fair, as Covid isn't fair. Where do you draw the line?"
Although everything has been provisionally booked, she's readied herself in case something goes wrong; the family lost hundreds of pounds after a holiday last February was cancelled because of Covid-19. "We would be absolutely gutted if we missed the wedding, so that's always in the back of our minds."
Last summer, instead of renting a place in Tenerife, Brianti spent the summer holidays in a cottage in Yorkshire. "It was gorgeous and we had a really lovely time, but it rained. That's a normal thing in the UK so it doesn't feel like a real holiday."
She has missed being able to go abroad sorely. "It's a time away from home and from work and school. It's a chance for us to do something different as a family, whether it's sitting by the side of a pool or going to a restaurant where somebody else cooks lunch. I don't need to cook, or clean, or wash."
To those who argue vaccine passports are unfair and discriminatory, leaving a generation of under-50s unable to leave the country while older people brush the dust off their passports, Brianti's response is: "You know what? Life isn't fair.
"The hard reality is life isn't fair, as Covid isn't fair. Where do you draw the line? " She believes vaccine passports should have been introduced in the UK "a long, long time ago". "They'll be good not just for the UK but other countries. We're a global place, people travel for holidays all over.
"It might sound like a very hardened view, but I don't see the point in saying, 'it's not fair'. I might not get my passport by the time I want to travel in July, in which case I've got to suck it up. And if I have to suck it up, then so should other people. In the grand scheme of things, life moves on."
"We are starting to see these intergenerational splits – and that is definitely something that could be happening here as well.""
Professor Melinda Mills, a sociologist at the University of Oxford, worries that the idea of a vaccine passport as a "silver bullet" to saving summer holidays means important ethical, scientific and behavioural questions are being neglected. In a report to the Royal Society, she submitted 12 criteria that would need to satisfied in order to make the scheme feasible.
"Before you introduce a vaccine passport scheme, you really have to think about who you're going to exclude and who you could inadvertently discriminate against," she tells HuffPost UK.
A digital vaccine passport would be inaccessible to people who do not have – or cannot afford to own – a smartphone and could exclude people in the homeless community or who are undocumented. Then, of course, there are young people.
"We're definitely seeing intergenerational issues coming up," she says. "We've already seen riots happening in some countries, for example in the Netherlands in relation to the curfews.″ Dutch officials have claimed teenagers and youths were to blame for the violent scenes that swept the country in January.
Mills believes the main narrative of the pandemic has left younger generations feeling alienated by their own governments. "I think we've forgotten the voice of the younger generation.
As in other countries that have seen rioting and protests, Mills believes we could see some fallout from over the focus on protecting older people. "I wouldn't be surprised to see a backlash. We are starting to see these intergenerational splits – and that is definitely something that could be happening here as well."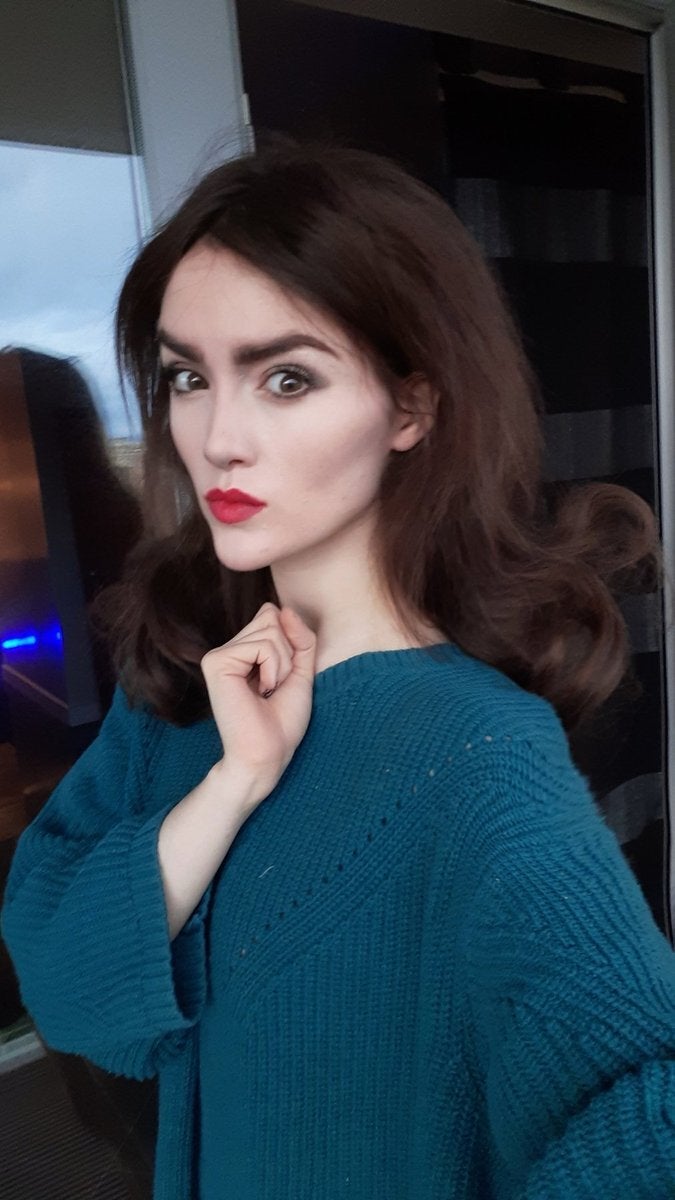 Human rights organisation Liberty has also rejected the vaccine passport scheme, which they argue would lead to "exclusion and division".
Sam Grant, head of policy and campaigns at Liberty, said: "We all want to get out of this pandemic as soon as possible – but any form of vaccine passport or certificate would result in a two-tier society, where some people can access freedoms and support while others are shut out.
"Who can go on holiday isn't the only way this would change our society. Even the introduction of a voluntary passport to prove if you've had a vaccine could result in many being blocked from essential public services, work or housing – with the most marginalised hardest hit. This is because once these passports have been created for one purpose – like travel – it would be all too easy for their use to be extended and abused.
"To get through coronavirus, we need to pull together and demand a response that protects us all. That means rejecting strategies like immunity passports which are based on exclusion and division. Instead, we must work to bridge divides with strategies that protect everyone."
"The sneering contempt of the sacrifices we've made and childish delight at seeing millennials suffer has become endemic."
PR consultant Madelaine, 25, from Newcastle, is one of the many young people who are fed up with feeling neglected and ignored. "My generation isn't just upset now, we're on the brink of revolution over being constantly sidelined and never acknowledged in legislation, policy and restrictions," she tells HuffPost UK.
She describes the UK as "a nation of angry Edina Monsoons trying to punish their children". "The sneering contempt of the sacrifices we've made and childish delight at seeing millennials suffer has become endemic.
"Many young people have lost everything and borne the pressure to keep older people safe. Those who have lost their jobs are retail workers, hospitality staff: all young employees on a low, vulnerable income. Those who have lost irredeemable years of education are young people too."
As a person who lives alone, Madelaine has not seen a single friend in more than five months as well as her parents, who live in Europe. "It feels like solitary confinement," she says. "The truth is younger people are the real victims of global travel bans: we're the international generation. It's not just a holiday for us, it's being able to see our families and partners.
"I have seen close friends lose their jobs, their homes, their mental health and their relationships in the wake of lockdowns and seeing older people crow about 'millennials having their turn' to suffer from restrictions in the pandemic riles me."
"I don't mind the odd avocado-on-toast joke, but it is an outrage to treat the generation that really did give up everything for others with utter indifference. I'm all for being safe, but we must be fair. It's not a big ask for the UK government to wait until everyone has had the chance to be vaccinated before rolling out freedoms to a few.
"Don't offer freedoms to people that others can't have out of bureaucracy: this is a democracy, we are equals."