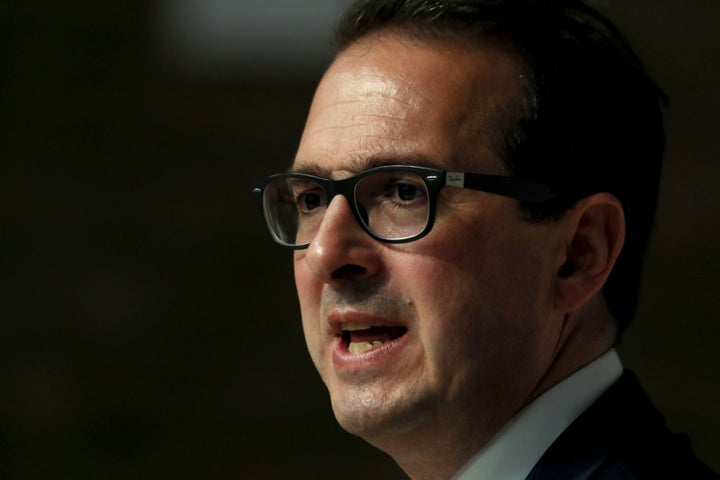 Owen Smith has condemned the gap between the NS and mental health services in the UK after revealing that his epileptic brother was kept on a trolley for a week without proper care.
In an interview with HuffPostUK, the Labour leadership contender revealed for the first time in detail why he was absent from Westminster at the height of the "coup" by Labour MPs against Jeremy Corbyn.
Smith said that he had to care personally for his brother, who is normally cared for by his parents, following a 'crisis' linked to his condition.
"He had a major episode relating to his epilepsy that meant he had to be hospitalised for a week. I was the only person looking after him at a moment of crisis," he said.
"And so I was the person who had to take him to the hospital and look after him as he was going through that crisis.
"I stayed in the hospital for 29 hours from the Monday night until the Wednesday because my parents were away and he lives at home with them.
"And I tell you what, it's a real eye-opener for me into just how terrible mental health services are in Britain, that he was bounced essentially between mental health services and A&E.
"He ended up being kept on a gurney [hospital stretcher-trolley] in A&E for a week, when he should have been having specialist mental health care."
Only last year, the NHS watchdog the Care Quality Commission warned that 68,000 a year were admitted to emergency hospital care for a mental health 'crisis'.
It found that "local authorities, NHS trusts and clinical commissioning groups, are failing to work together to make sure that people in their local areas have access to crisis care around the clock."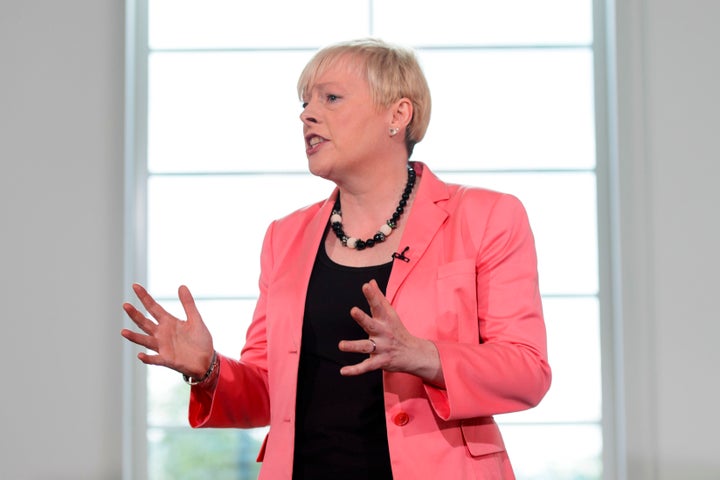 Smith spoke out in detail for the first time about the incident, revealing that it was why he was absent from Westminster during the height of the challenge to Jeremy Corbyn's leadership.
He was with his brother in hospital on the day that Angela Eagle launched her bid to force a leadership election against Corbyn.
With many MPs having privately backed him as a contender instead, Smith faced questions as to why he was not in London that day or in following days.
Matthew Sowemimo, director of external affairs and fundraising at Epilepsy Society told HuffPostUK that the Smiths' experience underlines many of the challenges faced by people with epilepsy and their loved ones on a daily basis.
'There are huge gaps in the healthcare system which too often fails to provide joined up services to treat people in an holistic and timely manner. Many people with epilepsy also experience mental health issues," he said.
The charity is challenging the Department of Health to address inadequate access to specialist neurological care and points to the concerns expressed by the Public Accounts Committee in February about the unacceptable level of variation in outcomes across the country.
"Owen Smith's absence from Westminster at a crucial time for the Labour party, also highlights the unpredictable and disruptive nature of epilepsy and its impact on both those with the condition and those around them," Sowemimo said.
"Many people with epilepsy face huge challenges in employment because of their seizures and the same applies to their carers who can experience difficulties when they need to take time off at short notice to look after a friend or relative who has had a seizure."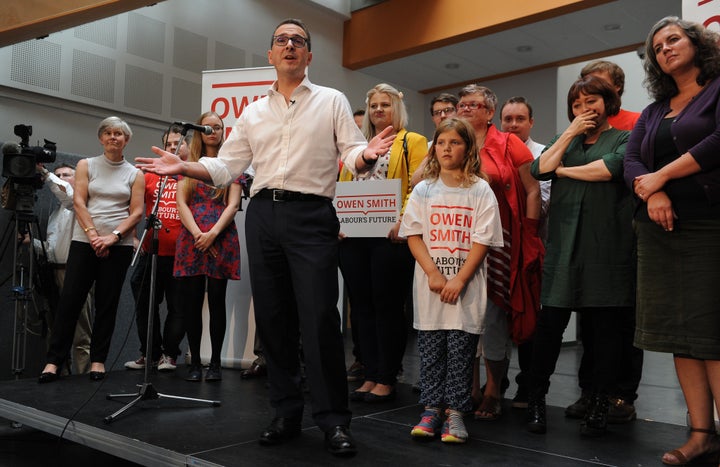 The former Work and Pensions Secretary this week unveiled his manifesto for workers' rights, with a pledge of a 'real living wage' for everyone over 18 and the reversal of Universal Credits cuts for the in-work poor.
A crucial court case will be heard on Labour's election today, with members challenging the legality of the ruling NEC's decision to 'freeze' eligibility to vote in the contest to those who were members in January 2016. Critics say the date for eligibility should have been July 2016.
Smith and Corbyn face each other this evening for their first leadership hustings debate in Cardiff.
The event will be the first of four Labour-hosted hustings, with other televised events expected to follow.