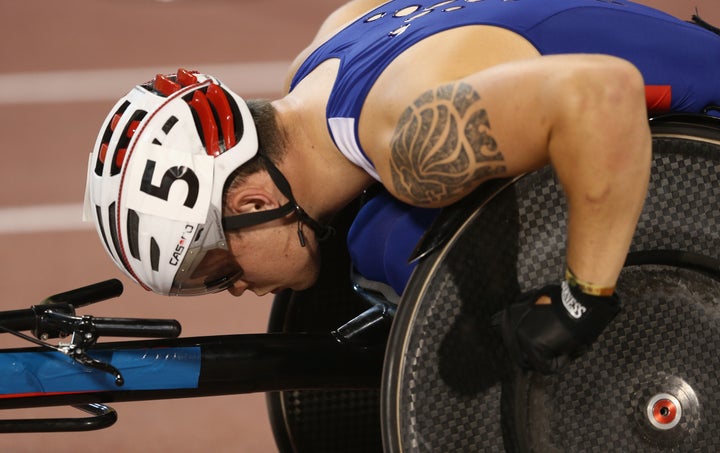 Paralympians competing in Rio next week have been stripped of mobility vehicles critical for their training, a British wheelchair racer has revealed.
Ben Rowlings, a 20-year-old track star, said some disabled athletes were told they were "too able" to claim for money to buy key equipment, and were subsequently stripped of their purpose-built cars.
He added that in some cases, athletes had been forced to fight rulings by the Department for Work and Pensions denying them funding for mobility vehicles that were key to their preparations for Rio.
Rowlings is due to compete in the T34 100m and 800m and is a British record holder in four track races. But he said this week that a disability reassessment could spell the end of his career.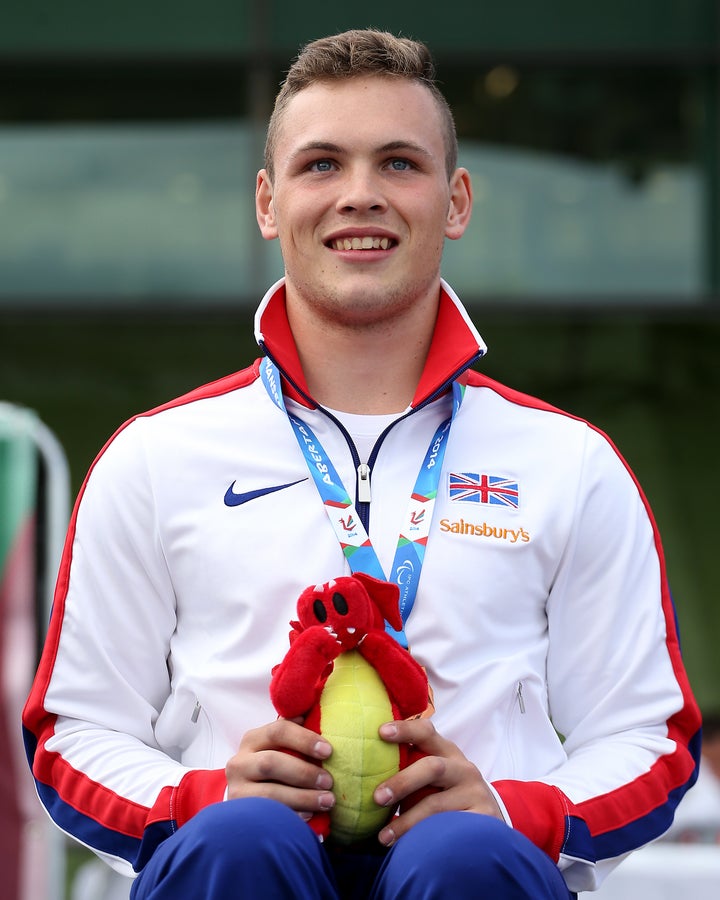 "It is something that's on my mind because without the access to having my Motability car… I wouldn't be able to get to any of the training that I do," he told Disability News Service.
He also spoke of his concern that some paralympic athletes were deemed "too able" to receive disability benefits by assessors.
"There have been Paralympians who have been told that they are too able to claim Motability and they have had to fight to get the cars back because they have been taken off them," Rowlings said.
"I don't know too much about it, I haven't spoken to them about it because that's a personal matter for them, but it's something I'm a little bit concerned about."
Claimants can apply to the Government 'Mobility' scheme for funds to lease mobility scooters and cars. But following a rule-change in 2013, hundreds of disabled people a week are losing their allowance.
The Pontypridd MP said he was "unsurprised" but added that "Tory cuts have to be stopped".
His colleague in the Commons, Wes Streeting, said he was "pleased" to see Paralympians speaking out about the cuts they faced and claimed the Conservatives had an "inhumane approach to disabled people".
"I've noticed in my advice surgery increasing numbers of elderly and disabled people coming to me in tears because of ludicrous, often arbitrary, judgements that deprive them of a mobility vehicle," Streeting told The Huffington Post UK.
"So I'm pleased to see Paralympians speaking up about their own experience and hope that their high profile stories might prompt the government to reflect on their increasingly inhumane approach to disabled people."
A spokesperson for The Department for Work and Pensions told HuffPost UK: "There are now more people on the Motability scheme than before PIP was introduced and the majority of people leaving the Motability scheme are eligible for a one-off payment of £2,000 to meet their mobility needs.
"PIP assessments are undertaken by qualified health professionals and decisions are made after consideration of all the evidence, including information provided by the claimant and their GP.
"Claimants can appeal the decision and if their situation changes, they can asked to be reassessed."
The law concerning disability benefits changed in 2013 to reduce the minimum distance a Personal Independence Payment claimant needed to be unable to walk to gain access to the funds.
People with physical mobility difficulties had to prove they they could "stand and then move" 20 meters in an acceptable standard and time.
The distance was reduced from 50 meters by David Cameron's government.
Muscular Dystrophy UK said 35,000 are expected to lose their vehicles by the end of the year.
SEE ALSO: