If you're a regular at your local post office, spending many a lunch break queueing patiently to send your online orders back, we have good news.
The Royal Mail is launching the UK's first parcel postboxes across the UK after a successful trial in 2019. A total of 1,400 existing postboxes will be converted to have a wider opening and secure design.
The new postboxes will enable small businesses and sellers to post pre-paid parcels in the same way they currently post letters.
They will also allow customers to post back returns – provided they have a Royal Mail barcode – at any time.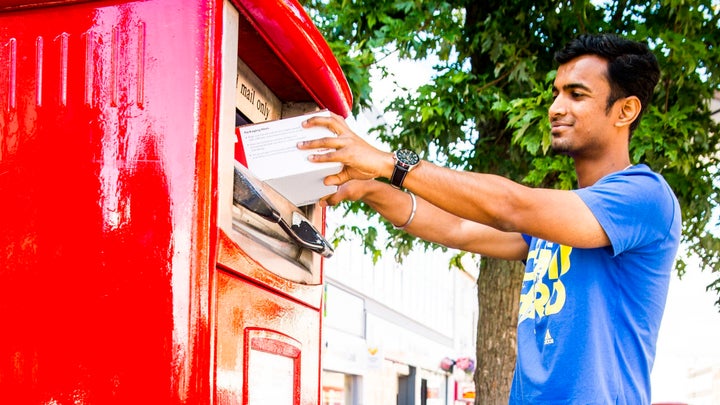 This first major change in the use of postboxes in 160 years comes as Royal Mail is expected to announce a slump in profits to its shareholders this week – and separate claims that the Post Office network is "on the brink of collapse" unless the UK government takes urgent action.
The National Federation of SubPostmasters – which represents owners of smaller, local Post Office branches – suggested the network is facing a crisis which could prove to be "catastrophic" for local communities, with 2,500 branches thought to be at risk of closure over the next 12 months.
Royal Mail said its new parcel boxes will be rolled out across the country from August, in locations including Birmingham, Leeds, Aberdeen and Cardiff.
Mark Street, head of campaigns at Royal Mail, said: "The parcel postboxes trial last year was a success, and we hope that the wider roll-out gives added flexibility to online sellers who might be running a business in their spare time and not keeping regular office hours."