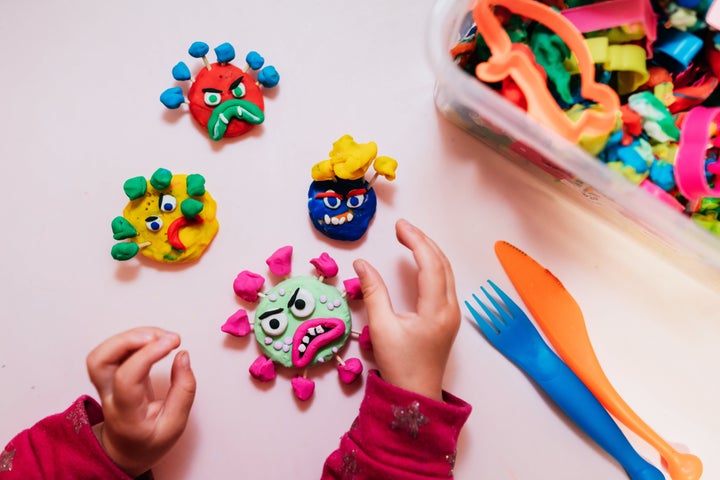 We are living in uncertain times, and children around the globe have had their worlds upended for months. Unable to see friends, learning at a distance, often on a screen, with parents who were attempting to hold down their own jobs, it's understandable that parents are concerned about the impact that the past several months may have on their kids, long-term.
A new OnePoll survey of 15,000 parents, commissioned by Barbie, found that over two thirds of parents are worried about how lockdown has affected their children. They are particularly concerned about the social ramifications of social contact exclusively via a screen. They're also worried about the impact not seeing relatives and shielding family members for weeks and months may have on their little ones and are looking for ways to help their children with pandemic-related anxiety.
Even now, as case numbers around the country have started to soar and government officials are announcing an ever-changing landscape of restrictions, schools and nurseries are expected to stay open, highlighting how important social interaction and school-based learning is for children.
Looking for ways to support your children's social development at home? We've got a few pro tips to make things easier.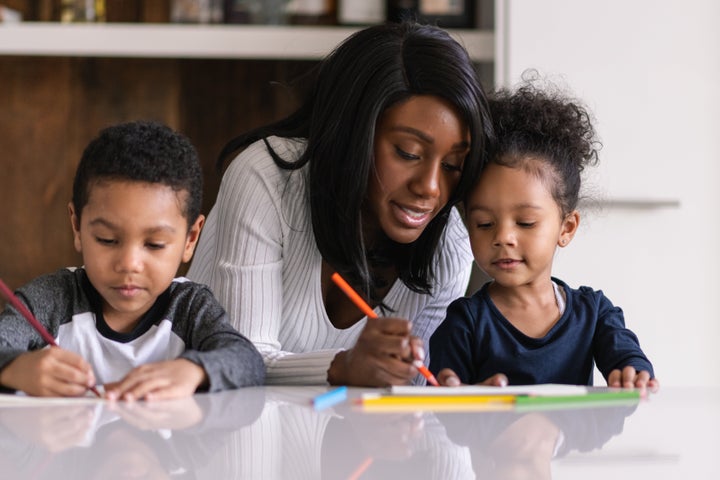 Ensure you have 'quality' interactions with your children
As with so many other things in life, it's not about how much you're with the kids, especially if you're distracted on your phone trying to send work emails while hanging out with them. It's all about spending quality time where possible.
"It's quality interactions that will make a difference to your child's social skills," says Dr. Abigail Miranda, a London-based educational and child psychologist. Quality interactions can differ by age, so you might play peek-a-boo with a baby, and join in games and imaginary play with a toddler or school kid, commenting and asking questions throughout. "It's getting them to think about what they're doing in a purposeful way," Dr. Miranda says.
Dr. Miranda notes that sometimes, social interactions will happen through a screen - and that's OK. From calling grandparents on Zoom to playing Minecraft online (in a safe, monitored way), children can develop social interaction skills that will help them learn how to negotiate amongst themselves.
Quality interactions also mean ones where a child isn't too exhausted.
"Don't feel that you have to catch up for lost time by overscheduling. Activities or structured social engagements do tend to happen quite naturally. If a child is tired they will be less inclined to have positive social interactions, they need to have rest," says Dr. Miranda.
Look in the toy box for toys that can help encourage social skills
Play is vastly important for children: improves their physicality, hones their fine motor and critical thinking skills and even aids them with their social development.
Barbie's OnePoll survey found that 74% of parents are more likely to encourage their child to play with a toy that's proven to help them develop social and emotional skills, but parents don't always know which toys are best-equipped to do that.
Only 24% of parents surveyed, for example, realised that playing with dolls can help their children to develop various social skills, like empathy.
"Children process a lot of what's happening in their world through small world play," says Dr. Miranda. "Something that they've experienced as an onlooker or experienced themselves, they may reenact it with their dolls and figurines."
In our current climate, children may also be play-acting medical scenarios after seeing and hearing about the pandemic for months. This is perfectly normal behaviour and parents can help their children process these feelings and anxieties by validating their children's emotions.
Be a role model for your child
Parents can model behaviour for their kids to help them navigate all things social, like empathy. Dr. Miranda suggests one way to do this involves not letting them win every time they play a game, or teaching them they can't always choose the movie night movie or dinner menu that evening.
"The child learns the ability to self soothe and manage their own emotions. It gives them resilience to cope with change and the words they need to cope with what they're feeling."
Emotional intelligence is something children can develop everyday, through social interactions with their peers, adults, and others they encounter, as well as through their own imaginary play activities. If lockdown has shown us anything, it's the remarkable adaptability of children to maintain their sociability, in school or out of it.