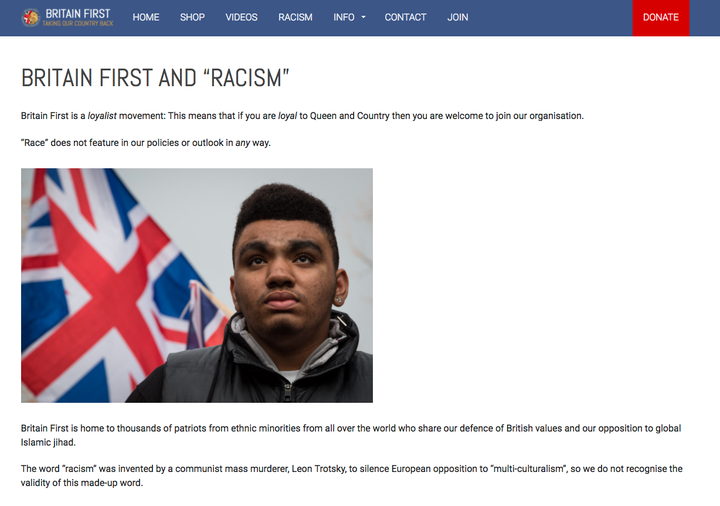 "'Race' does not feature in our policies or outlook in any way."
Which makes leader Paul Golding's decision to post a video of himself yelling "fuck off you fucking foreign c*nt' on Twitter all the more baffling.
The outburst (about one minute in) came as Golding and a small group of followers were cornered by protestors at Saturday's March Against Racism in central London after they attempted to rally against the demo's call for unity.
Golding was among those from the group seen attempting to launch a counter protest, but who later needed to be protected by a line of police officers after chanting: "Donald Trump, we love you."
Footage posted to social media appears to show those attending the anti-racism demo shouting at Golding and others holding flags of St George: "Nazi scum, off our streets".
A spokesperson for Hope Not Hate told The Huffington Post UK: "Paul Golding shows little sign of halting a downward spiral for Britain First.
"After his jailing and subsequent outbursts against perceived 'enemies' at that point, he should be taking extreme care over what comes out of his mouth."
Golding, who was recently imprisoned for breaching a court order by leading a so-called 'mosque invasion', has political aspirations and stood for London Mayor last year.
He failed in his bid managing to gain just over one percent of the public vote.
Golding was then widely ridiculed after turning his back on election winner Sadiq Khan as he made his victory speech.