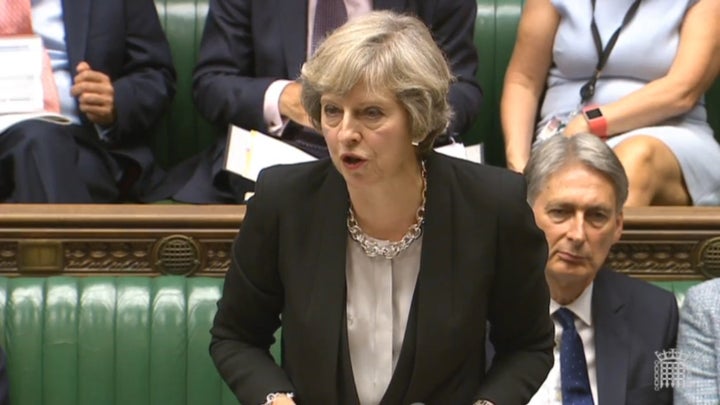 Theresa May has indicated the government is looking at hardening the punishment for those convicted of dangerous driving.
Speaking during prime minister's questions on Wednesday, Labour MP Jim Dowd said there was "widespread public concern that the law on causing death by dangerous driving is wholly inadequate".
The MP for Lewisham West and Penge asked May: "Will she undertake a review of both its suitability and its applicability as the courts implement it?"
May told Dowd the crash in his constituency was a "terrible tragedy".
She said: "I am aware of the concern that there is about the law on dangerous driving.
"The daughter of constituents of mine was killed as a result of dangerous driving, and they have raised concerns with me specifically about their case. This is a matter which, I believe, the Ministry of Justice is looking at."
The pair killed in Penge - a woman and a boy - were pronounced dead at the scene, shortly after the accident.
Popular in the Community