The podcasts. The reading time. The morning coffee. The perfect excuse to talk to no one, and know that no one is about to talk to you. These are all things the nation's workers are missing about their daily commutes. No, I didn't think I'd ever be typing that sentence, either.
Sure, we've saved squillions on petrol, trains and buses since the UK lockdown began and gained all those extra hours in bed. But many of us are starting to look at those working day bookends in a new light.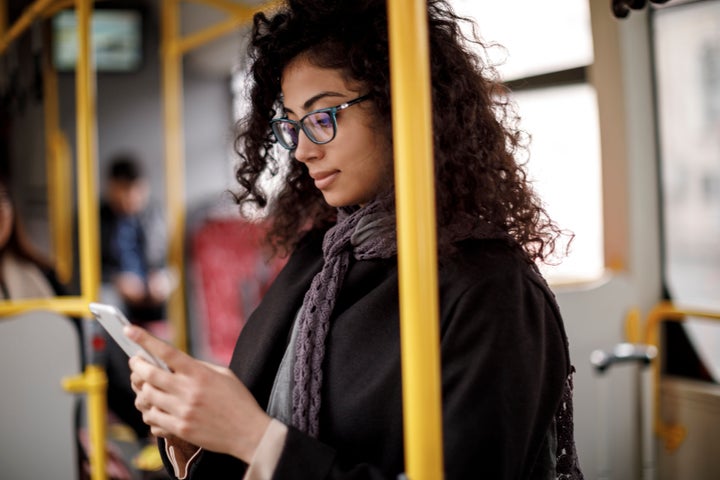 Commuting, it seems, can provide some sacred "me time" for all of us, particularly parents like HuffPost UK's head of video Samara Mackereth.
"It's the chance to take a moment for me, whether I treat myself to a coffee, listen to a podcast or finally return a text to a friend I have been missing," she says. "But the most important thing about my end-of-day commute is that it gives me a beat to process my day and shed any stress. My kids pick up on my energy when I walk in the door and it's important to be positive and present for them in the short amount of time I get with them on workdays."
I asked commuters on Twitter if they could relate and you replied in your droves to say yes, surprisingly, you're missing the usual hustle and bustle, too.
"I don't miss the dirty, polluted air, or the lack of noise-cancelling headphones, but I really miss my prescribed time to read," says Emmie Harrison-West, 27, who lives in Hackney, London. "My commute was my 'me time' – time for me to get lost in a book, whether standing cramped in someone's armpit, or sitting next to a manspreader."
Without the extra headspace, a number of people have found it harder to do their jobs. Paul MacKenzie-Cummins, who usually commutes two hours each way from Berkshire to central Bath, has realised commuting helps him to run his PR agency.
"It affords me the time I need to be creative and really think about the business, away from the constant interruptions that are commensurate with everyday office life," he explains.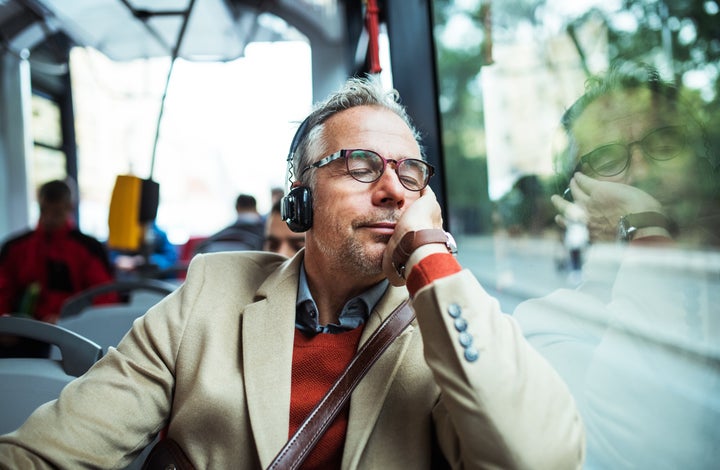 Others have been finding it harder to switch off from work without a change in scenery. Daisy Hollands, 54 and based in Telford, describes her hour-long bus commute as her "conversion time". "It was where I slipped out of work mode and into my 'home self,'" she says. "Lines are so blurred now, my boyfriend even calls our kitchen the staff canteen. Without that gap between home and work, the whole day is just as one. There's very little division or separation."
Steph Coath, 38, from Buckinghamshire, misses driving to the restaurant where she works, saying: "It's just me and my music". She points out that without a commute, we also have no way of getting away from the chaos of home.
"I miss working. I'm sick of housework, where do all the dishes come from? And why am I doing so much laundry? There's only two of us and I've only been wearing pyjamas," she jokes.
"A few weeks ago, I started missing my commute. I saw a woman out the window just walking in the direction of the station and found myself getting strangely emotional about the lack of normality," says Surena Chande, 28 and based in London.
"I realised I took a lot for granted and even though I used to curse the rush-hour crush, I think I miss it because having my commute back would mean normality was restored."
That's not to say everyone wants a return to the status quo. Many of you also got in touch to say life is that much easier without the unnecessary drain on time, energy and money caused by commuting, never mind the later alarm.