The coronavirus pandemic has radically changed our lives, shedding light on myriad systems that plague us on national and international levels. And it has also given rise to ungodly amounts of homemade bread.
First, anxious shoppers hoarded loaves of bread from the grocery store, emptying shelves before we even began wearing face masks. In response, many people took matters in their own hands and began baking their own bread. But flour mills couldn't keep up with the demand, leaving grocery store shelves barren and sending bakers on a search for online flour sources. Yeast then became difficult to find, leading to the booming sourdough trend.
Everyone, it seemed, learned to make sourdough bread and starter from scratch. And even those who never quite made it to the sourdough stage of bread-baking dusted off their loaf pans to make insane amounts of banana bread.
But why bread? Of all the things in the world to cook or bake, what is it about bread that tugged at us in the pandemic?
Bread has been fundamental in the human diet since the earliest known agricultural activity in the Middle East, holding great importance in the grain-producing countries in the cradle of agriculture. In religion, sacramental bread holds significance in Christianity as one of the key elements of the Eucharist, not to mention earning a line in the Lord's Prayer ("give us this day our daily bread"). In Judaism, unleavened bread is eaten during Passover in commemoration of the Jews' flight from Egypt. Bread has always been everywhere, that much is clear.
And baking, especially when it's done for others, can bring a host of psychological benefits. It's a productive form of self-expression and communication, a form of mindfulness, a healthy distraction, and it also fits within a type of therapy known as behavioral activation. In all, baking can be a tremendous source of stress relief.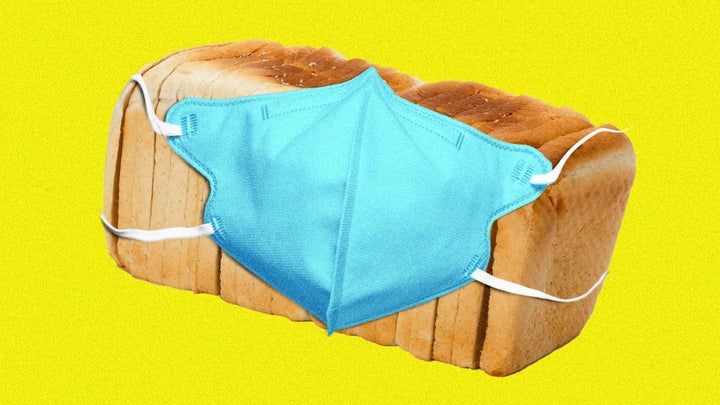 But what else is there about bread that has called to us during the pandemic? We asked our readers to explain why they chose bread over other options, and they provided some deeper insight than we'd expected. Here are their answers.
Because it provides a sense of control
"My first thought: I am capable of baking bread therefore I am not powerless. It's a very therapeutic activity, where your mind and body unite to create something wholesome, and it's very fulfilling to see the end result. Last, it is healthier than baking sweets." ― Sofía Slawinska
"Baking bread has allowed me to feel successful in a time where there are many challenges and so much uncertainty. The smell as it bakes, the hollow tap to ensure it's done, the first bite into a warm piece of bread is comfort." ― Diana Everhart Hanna
"I have been baking so much recently! It helps me have some control and be creative in a frightening world outside of anyone's control." ― Emily Young
"When life hands you a furlough, make furloaves."
Because it's fulfilling and relaxing
"I've always loved the smell of bread rising. Plus, it feels so fulfilling to see the bread rise over the course of a few hours up to half a day, depending on what bread you bake. I've been baking bread once a week. My husband and 10-month-old daughter love it. I'm positive I'll keep doing it once things go back to "normal." ― Allie Gaebler
"Bread is homey, comforting, and gives a sense of what's right in the world." ― Linda Krajewski
"In this quiet time, in this time of deeper reflection, I am trying to bring back some of life's pleasures that had become lost over the years, along with creating new rituals. Daily walks, Zoom cocktail parties with friends, afternoons lazing with my dog, cooking old family favorites, and getting back in the habit of baking bread." ― Lisa Reavis Drum
"I have made bread in the past and have resumed doing so during all the time in the house now. I enjoy the sensory experience of combining the simple ingredients, kneading the dough, forming the loaves and baking it all into a magical food for myself and friends. It fills the house with a comforting aroma and fills my tummy with comfort." ― Liz Graham
"I have always baked bread, but I decided to try sourdough during this time because I'm home and can take care of it. I stress bake, and I find making it more relaxing than any other thing I could bake. It's challenging because the success depends on many factors... humidity, temperature, weather, etc. And bread is practical, as it has many more uses than cake or cookies." ― LeAnna Ramsey Hawkins
Because it gives you roots
"Bread is fundamental.
Humanity has broken bread to connect and nourish since our earliest beginnings.
It is comforting, satisfying, and easy to share.
Bread is primal.
Bread is life." ― Rachel Robertson
"Bread is what we all need and crave right now. It's both salt of the earth, wholesome comfort food and the forbidden fruit at the same time (carbs). What could be more perfect? Life is confusing right now, and none of us knows what's the right thing to do. There's a certain comfort in kneading bread, knowing our mothers and grandmothers did the same thing to feed their family (OK, even if the KitchenAid is doing the work). So yeah, I'm fully embracing it." ― Tammy Knox Miles
Because it honors your heritage
"My father, whose heritage was Mennonite, and his family went through the Depression with 11 kids, and I was raised to ALWAYS have flour and yeast in my house. I was also taught how to make my own starter for bread if yeast wasn't available. So we already had it available." ― Beth Victor
"My grandmother, who recently passed, was an American who moved to the Philippines to marry my grandfather during WWII. During the war, my grandmother would bake French bread for the American soldiers every day. Her bread turned into buns to make burgers, which led to opening her very own restaurant called The Beehive in Cebu City. I was lucky to inherit her bread recipe and have been baking her bread almost every weekend I can find yeast and drop a loaf off to each of my neighbors. I bake bread to honor my grandmother. In memory of Hazel Graham Gonzalez. My namesake." ― Hazel Nicole Pokorny
Because it helps others
"The scent of homemade bread wafting through the neighborhood puts a smile on every face it reaches. I have been baking peasant bread for weeks and sharing it with all of my neighbors. Delicious, and everyone is so appreciative! It reminds us all of baking with Nana and happier times. The bonus is little to no chemicals in freshly prepared breads." ― Lola Tortola
"I started baking bread to keep my elderly parents from going to the grocery store every two days to buy bread." ― Taina Rodriguez
Because it helps you become a better consumer
"My motivations are a combination of trying to produce less waste, consume fewer processed foods, and pick up another skill to be proud of. I've had an unopened jar of dry yeast in my pantry for months. Stuck at home and stressed out, I thought this was as good an excuse as any to start. My first three attempts have gone... OK. I have lots of room for improvement!" ― Kim Edwards
Because there's time now
"I've been baking bread because I have the time now! I use to work six days a week on average, with my workday being close to 10 hours, and I didn't want to spend my one day off inside baking bread. Now, in this endless house arrest, I've got the time to bake without feeling bad about spending my day inside." ― Jackie Martinez
"I love making bread! But now I have the time to let it rise properly and put it in the oven at the right time, because I know I'll be home!! I've made 8 or 9 loaves of 'everything bagel' bread." ― Stephanie del Carmen
"I have more time on my hands, that I hadn't had for many years. I hadn't baked bread since my son was little and I was at home with him. I've always liked baking, gardening and other household jobs. I was simply too busy with work to pursue them." ― Claudia Bouchacourt
And ... just because.
"When life hands you a furlough, make furloaves."
― Me (I just made that up, as far as I know. And I've got two loaves proofing on the counter, as we type. ― Danni Steiner
Before You Go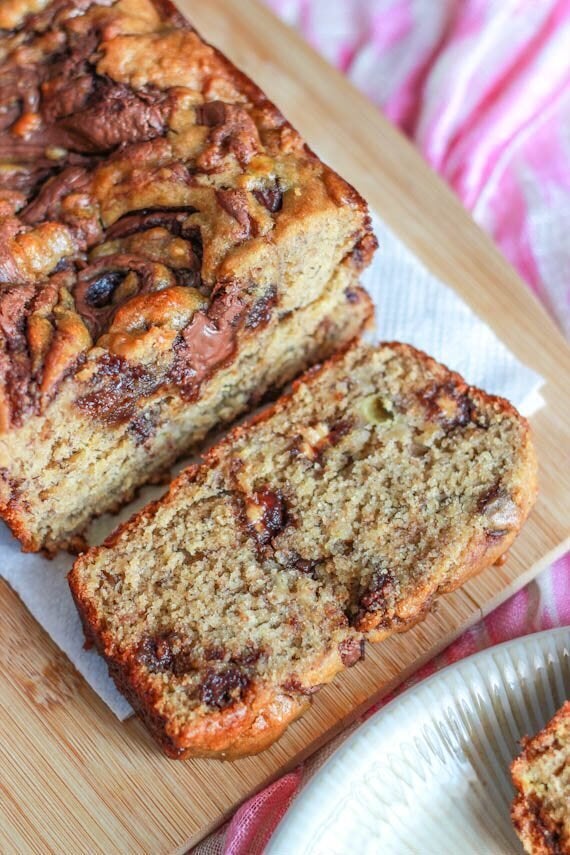 Peanut Butter Banana Bread Recipes