Frustrated by the government's reluctance to hold a public inquiry into the coronavirus pandemic any time soon, and worried about a "rapid rewriting of history", a group of legal and medical professionals have taken it upon themselves to conduct their own.
The People's Covid Inquiry will on Wednesday night begin the first of eight virtual hearings to be held over the next 16 weeks, examining every aspect of how the pandemic has affected the UK and what Boris Johnson's government did and didn't do to stop it.
When asked last month if a public inquiry would be held, a government spokesperson told HuffPost UK ministers had been "clear" that there would be "opportunities in the future to look back, analyse and reflect on all aspects of this pandemic".
They added: "As the prime minister has said, this will include an independent inquiry at the appropriate time."
When that "appropriate time" actually is has not been specified.
"We don't think the government will hold a public inquiry for a long time, until it's not politically damaging to them," Dr John Puntis, a consultant at Leeds Teaching Hospital and Executive Committee member of KONHSP, told HuffPost UK.
"They couldn't come out of one well."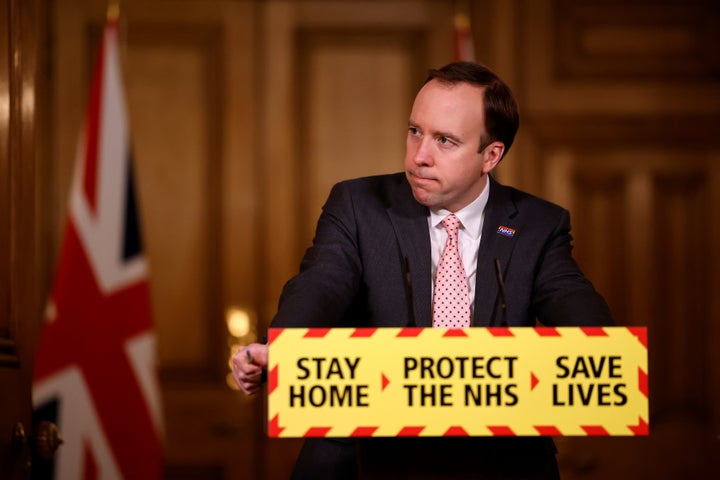 Wednesday's inaugural session is titled: "How well prepared was the NHS?" It will examine Conservative policy in the decade leading up to the pandemic as well as how the government coped when it began.
It will be chaired by Michael Mansfield QC and feature health experts as well as frontline workers and bereaved relatives who will share their own personal experiences.
Jo Goodman – co-founder Covid-19 Bereaved Families for Justice
Professor Sir Michael Marmot – director, UCL Institute of Health Equity, UCL Dept of Epidemiology and Public Health
Holly Turner – children's mental health nurse/CAMHS
Professor Gabriel Scally – president Epidemiology and Public Health Section Royal Society of Medicine, visiting professor of Public Health, University of Bristol, member of Independent SAGE
John Lister – health journalist and campaigner
"It's not just about experts," said Puntis. "It's also about taking testimony from ordinary people so we have nurses, frontline workers, bereaved families – it's about giving them on opportunity they wouldn't necessarily get in an official inquiry."
Puntis acknowledges that without the resources available to the government, the People's Covid Inquiry can't hope to conduct as thorough an examination as a full public inquiry could achieve, but he says doing what they can now is crucial.
"It's important to have it now while it's fresh in people's memories and document it and then this will be a body of evidence that we will pass on to the Department of Health [and Social Care] and the Commons health select committee," he said.
"We then hope this will prompt them to hold an inquiry or feed into a subsequent and much better resourced inquiry."
"History's already being rewritten," Puntis said.
"Last spring and summer there were healthcare workers who could not get PPE. I've got junior doctors in my family who did not have the right PPE – they still don't, actually.
"And you've now got Matt Hancock saying: 'No, there wasn't a shortage.' I am very worried about this rapid rewriting of history."
Every two weeks for the next 16 weeks, the People's Covid Inquiry will examine a different area, including:
At the time of writing, 120,757 people had died in the UK within 28 days of testing positive for Covid-19. But alongside the grim daily death tolls, the government has been keen to share news of the so-far-successful vaccine rollout and the PM's roadmap out of lockdown announced on Monday.
"The vaccination rollout is being framed by the government as: 'Forget everything bad that's happened, we've done a great job,'" Dr Puntis said.
"Whereas actually, the death toll absolutely refutes that."