In what is the ultimate act of love, a homesick sheepdog has travelled 240 miles, from Cumbria to the small Welsh village of Penrhyncoch, to get home to his family.
The four-year-old pooch called Pero spent a fortnight travelling back to the Welsh farm where he'd grown up, after his owners gave him to a farmer in Cockermouth.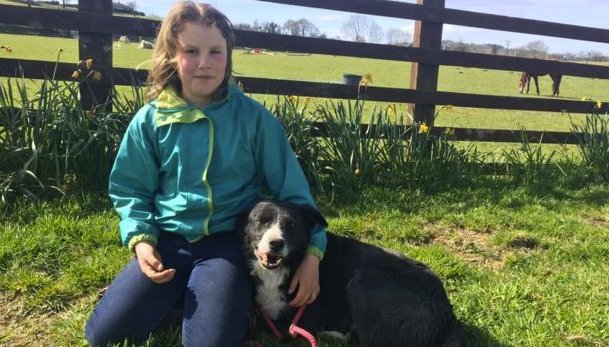 The working sheepdog was given to a farmer in Cockermouth, Cumbria who was looking for a dog that could round up sheep and follow a quad bike.
"We told the farmer to take him away and see if he'd be willing to work for him on his farm up north. And so Pero left us at the beginning of March," said Shan.
Pero wasn't a huge fan of his new home in Cockermouth though and, at the first opportunity, he bolted across the fields and disappeared.
The farmer notified Shan and her husband Alan that the dog had gone and that was the last they heard of it.
Then, two weeks after they'd been told the dog had disappeared, he showed up on the James family's doorstep.
"It was a bit of a shock, and the dog was going crazy after seeing Alan," said Shan.
They added that no-one had been in touch to say they'd dropped the dog off and nobody had called to say Pero, who is microchipped, had been found.
This led them to the conclusion that he'd made his own way to the sheep farm in Penrhyncoch. But he wasn't hungry or weak when he arrived, which means he may have stopped for food along his journey.
The James family said that they will be keeping Pero and, after his big adventure, we reckon he deserves it.