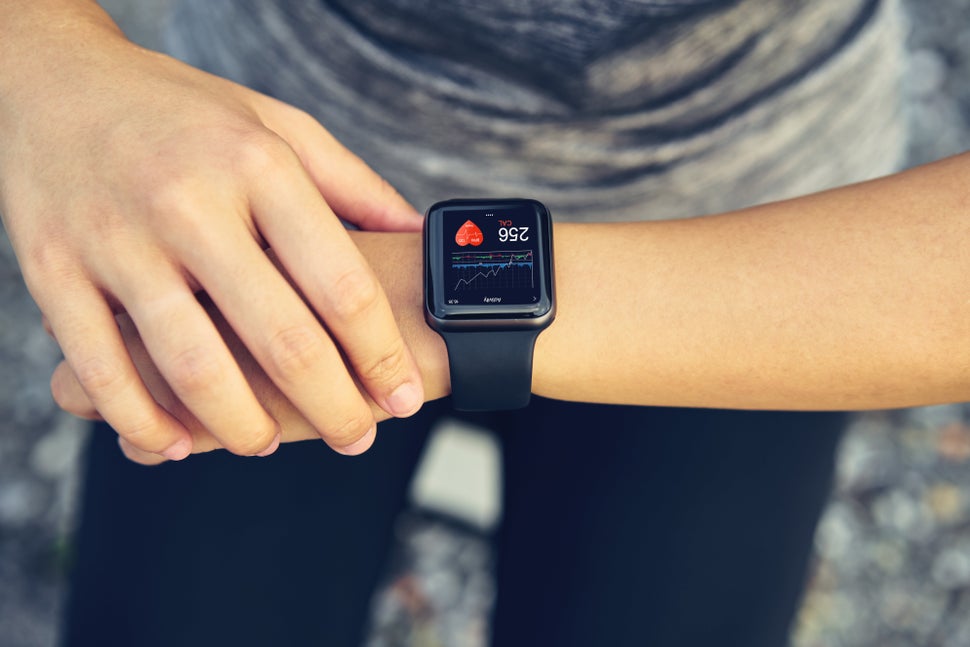 Personal bests were once about time: how quickly a person could run from A to B – and whether it was quicker than they'd run before. It was about running harder and faster – but now, many people who pound the pavements are reframing what a 'personal best' actually means to them.
They may run until they feel they've been out for long enough – or become more accustomed to the mental health benefits of being outside by noticing nature, rather than heaping on pressure to be competitive. Reimagining what 'personal best' means is a way for the running community to be more inclusive.
Their message? We should all enjoy running. Running coach Laura, 31, says personal bests can be a "relentless, yet adaptable pursuit". The temptation to define a PB as a time on the clock is limiting, she says. "You could run the race of your life on a challenging course – the time on the clock may not be a 'personal best,' but up until that point, your effort would be."
Personal best doesn't mean beating up your body with overtraining, she says. "It comes from learning from mistakes, striving for progress but not perfection, and finding joy in the process, not the results."
Ben Walker, 33, a personal trainer from Dublin, agrees. "Setting a PB should always be designed to boost morale and record every training session as a success – even if there's only slight increments of progress," he says.
HuffPost UK spoke to five people about how they view success as a runner – and how that's changed over time. Prepare to be inspired.
'Now, a personal best to me means enjoyment'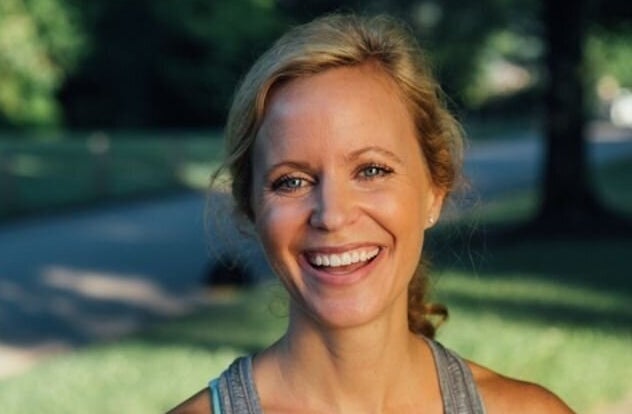 "The definition of 'personal best' evolved for me this year. Last year, I was determined to qualify for the US Olympic Trials Marathon, which led me to train intensely on a torn hamstring. I didn't qualify and have taken much of this year off to rehab my injury. Needless to say, defining 'personal best' by the time on the clock didn't work in my favour!
"Now, a personal best to me means enjoyment. It means balance. It means taking care of myself and being proud, no matter the pace or time on the clock. As long as I've run smart – whether it be fast or slow – I can hold my head high.
"Running is no longer a means to an end (a specific time or qualification). It's not a determination of self-worth. Rather, it's an opportunity I have every day to feel great about myself: to feel healthy and balanced, rather than exhausted and stressed. In essence, a personal best in running is getting closer and closer to revealing the potential that lies within – in a way that sets me up to being a happy, healthy runner for the rest of my life."
'I like to run fast, but running is so much more than that'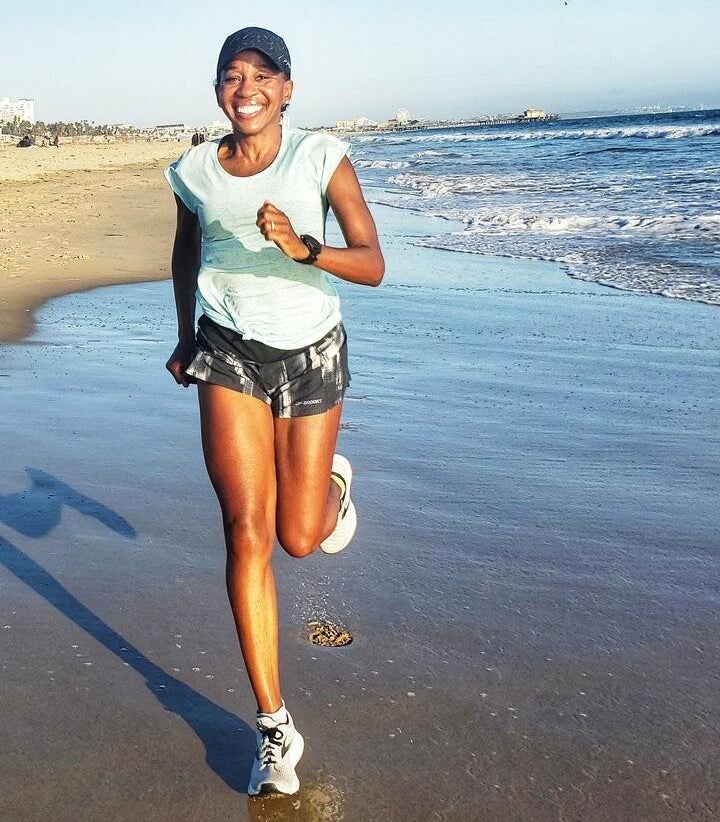 "As I run through the sea air, with sun shining on my face and my children safely tucked away at home, I feel free. The fluid motion of my legs and the reminder to keep my body erect and my arms close to the side becomes second nature.
"I've been a runner nearly my entire life and it still completes me. I have personal goals that I work hard to achieve, but I love running in its raw art form. The gentle tap of my feet on the pavement or trail, the natural glow on my cheeks long after I've finished. Some days I want to yell from the top of the hill: 'Everybody needs to run! It's the greatest feeling in the world!'
"I like to run fast, but running – and personal bests – are so much more than that. Even on the tough days, I coax myself to go for just 15 minutes one way and if I don't feel it, I can turn around. I never turn around. Most days, I let my thoughts run wild with possibility... the dreams of how if I keep showing up, anything is possible."
'Once the coronavirus hit, I didn't care about my speed or time anymore'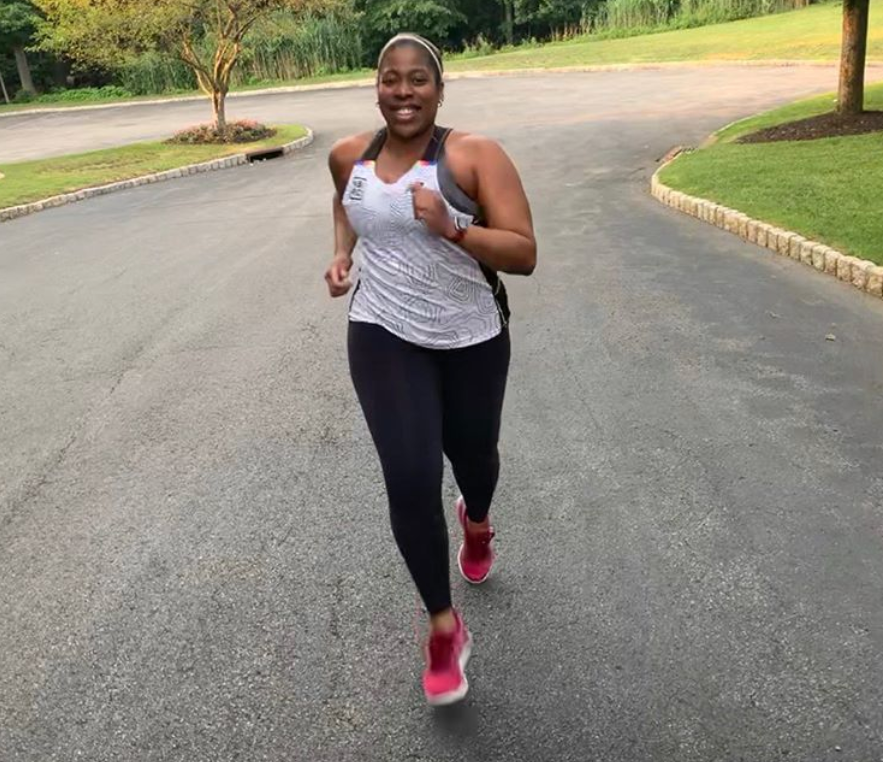 "My personal best has nothing to do with speed right now. It's about how great I feel when I'm running. For too long I focused solely on the numbers every time I went for a run. Am I going fast enough? Is my cadence in the right range? Would I complete my training distance in the time I wanted?
"It felt like work, and with that came pressure. Once the coronavirus hit and races started getting cancelled, I felt like a weight was lifted off my shoulders. I didn't care about my speed or time anymore.
"I just laced up, put music on and headed out the door. Now running feels fun and my personal best is getting stronger on every run."
'My time might remain the same, but if I feel better – I consider that a PB'
Gary Butterfield, 34, entrepreneur, Leeds.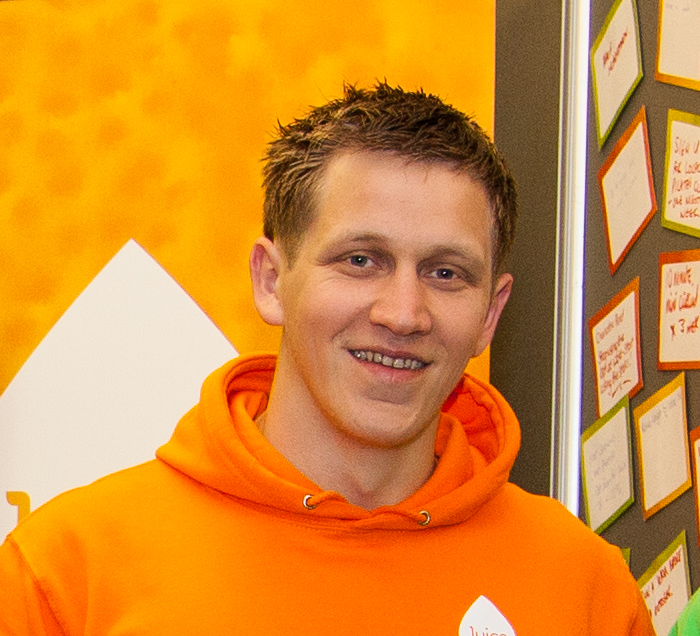 "I'm an avid Strava user. It's easily my most used app. I keep track of how I'm performing, but also follow friends so we can inspire each other to get outside.
"But when it comes to assessing whether I'm getting better, I assess myself in a number of different ways. First, and perhaps easiest, is whether I'm improving on my pacing. Am I getting quicker at covering the distances I want? More than this, though, I look deeper. After my runs, I ask myself whether I enjoyed it, more than the last time I did the distance; whether it felt easier than last time; and whether it flowed better. My time might remain the same – or maybe a little slower – but if I feel better, I consider that a PB.
"Of course, these are anecdotal measures, and could vary session by session. Was it hotter, and, therefore, a bit harder? Did I get better sleep? All important questions, and all can have an impact on my training. For this reason, I tend not to focus on one in particular. I'd rather be mindful of them all."
'Reimagining my personal best has supported my growth mindset'
Joss Matthews, 25, sports coach and PE teacher, the Wirral.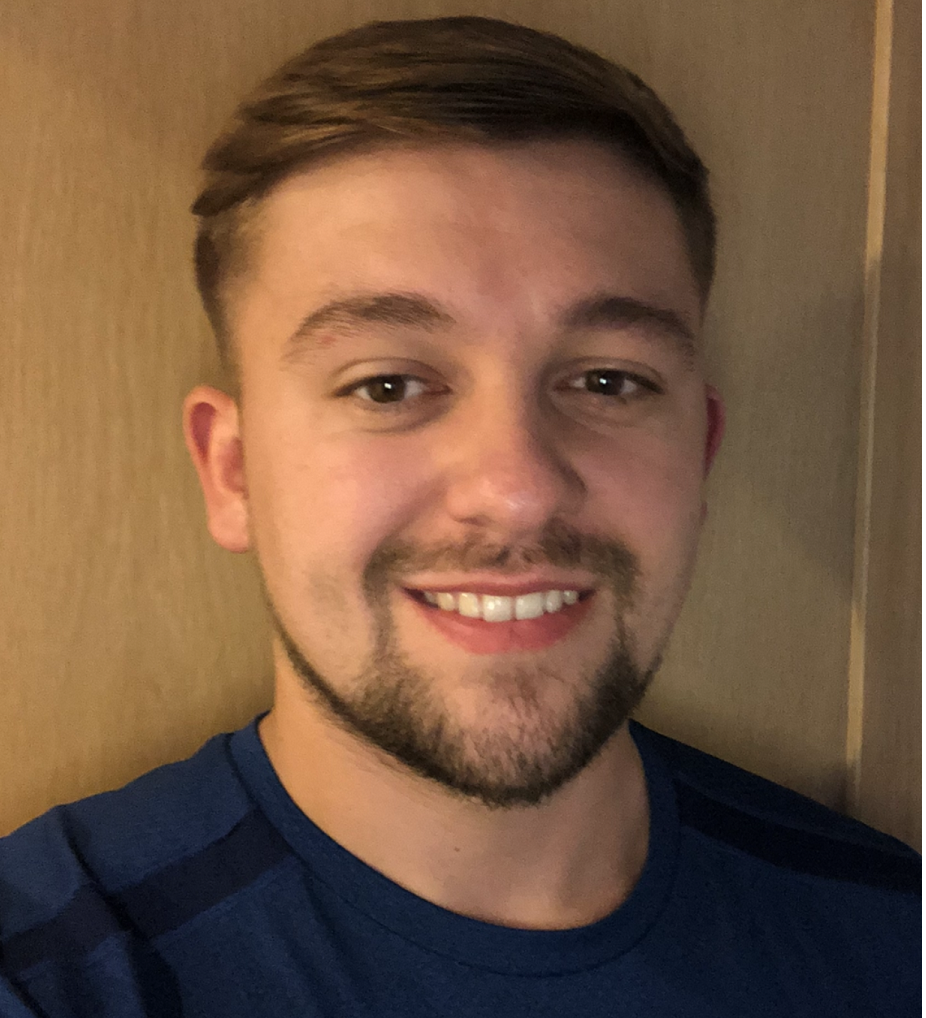 "Outside of being a teacher, I have a very active lifestyle. My school started incorporating the Youth Sport Trust's My PB programme into our PE lessons – this meant I was teaching children how to rethink what a personal best means, and it inspired my approach to exercising in my own time.
"I used to be so focused on achieving short-term goals, but the programme looks for deeper, more long-term reasons to exercise. It teaches skills like co-operation, responsibility and resilience and, since incorporating it into my life, my mental health has been supported, and it's helped me to focus on my own wellbeing.
"One thing I've struggled with in the past is perseverance when setting long-term goals. But reimagining my personal best has supported my growth mindset by teaching me self-discipline! It's helped me enjoy and persist setting long-term goals.
"Before this, I was my own biggest critic and felt less motivated to participate in all activities. Since then, I've learned to be patient with myself and trust my own ability rather than rushing myself in to completing invaluable short-term goals."