He made the revelation just as the last episode of the current series aired on BBC One, with many fans upset with the way it ended, especially knowing it would be the final ever episode.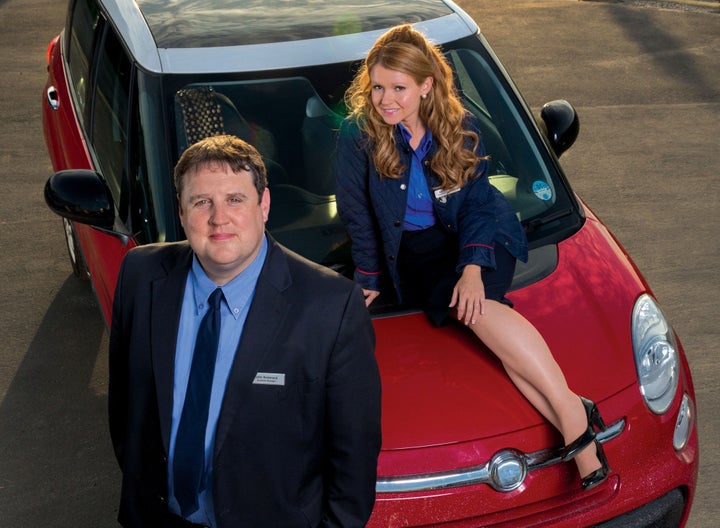 Speaking to BBC Radio Manchester, Peter insisted he "didn't mean to upset anybody" by ending the show.
"I think people thought it was some kind of publicity stunt," he said.
"I never intended to talk about 'Car Share'. You asked me about series three and I said I didn't think there was going to be another, which there isn't going to be, or a Christmas special. But I think people thought it was some kind of publicity plan.
"I am sorry I have upset people," he continued. "Sian [Gibson] put her phone on and had about 50 messages. She said, 'What have you said, my phone's gone mental?'
"I just mentioned that that we weren't doing another one. That's just the truth. I didn't mean to upset anybody. I didn't think there would be petitions."
The series ended with Sian Gibson's character Kayleigh confessing her love to Peter's character John, only for him not to act on his feelings, prompting her to storm out of the car and get in a taxi.
In a dream sequence, John was then seen getting out of his car to chase Kayleigh before passionately kissing her in the back of the taxi, but in reality, John was seen on the phone to his nan claiming he was "done".
Speaking about the response to the ending, Peter said: "There were a lot of funny things in [Tuesday] night's episode. People are forgetting things like us hanging out of a front room window. They are just concentrating on the ending."
He added: "I get a bit teary as well… it was hard to film. We did three takes and we only used the first one. It was quite sad when she got out, a bit strange."
'Peter Kay's Car Share' is available to catch up with on BBC iPlayer.