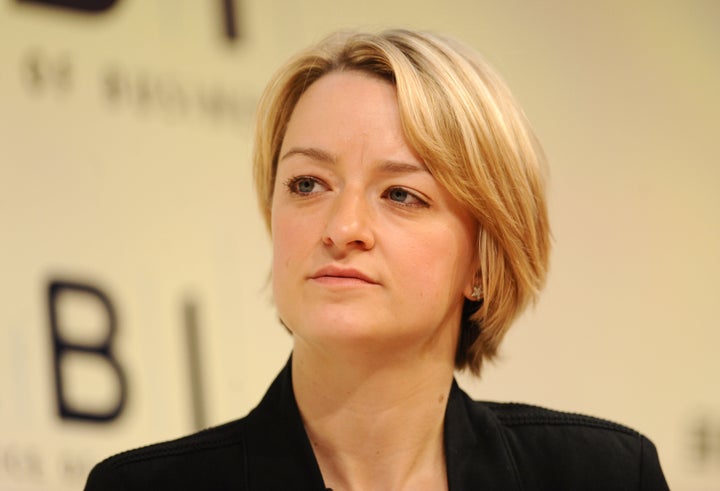 A petition calling for the BBC's political editor to be sacked over claims of bias has been pulled by its creator, after he said it had been "hijacked" by "sexist trolls".
Joe Haydon, who led calls for Laura Kuenssberg to be removed from her post for breaching impartiality rules with a "focussed tirade against the Labour party", said he had decided to pull the petition because sexist signatories had "derailed" it.
Labour's Jess Phillips made similar comments over the weekend, suggesting the criticisms of many of those attacking Kuenssberg for her coverage were underlined with "institutional sexism by people who don't even know they are perpetrators".
The post spurned a backlash by those who claimed it was not sexist to criticise what they saw as a bias in the BBC's reporting about Labour leader Jeremy Corbyn.
But now the petition's creator has pulled his own online plea, and confirmed the issue had been "hijacked".
"When I started my campaign I was trying to raise a serious issue about what I saw as a reporter not being balanced and fair in the way that the news was covered," Mr Haydon wrote on Tuesday.
"My petition has since been hijacked by a group of people who absolutely do not share my views."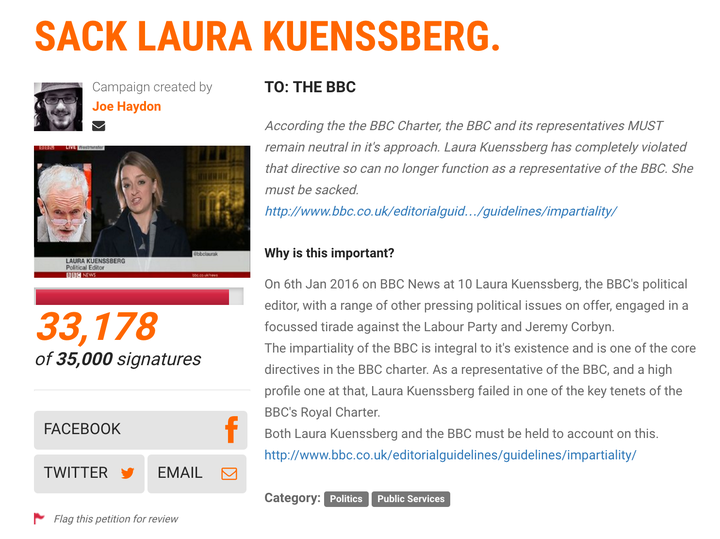 "I would like to reassure everyone that I am a passionate advocate for equality in all areas, not just gender equality. This petition has precisely zero to do with gender."
"As a result of the sexist trolls who have attempted to derail my petition, I have decided to take it down. "
His petition rose out of contention with a report delivered by Kuenssberg back in January.
"On 6th Jan 2016 on BBC News at 10 Laura Kuenssberg, the BBC's political editor, with a range of other pressing political issues on offer, engaged in a focussed tirade against the Labour Party and Jeremy Corbyn.

The impartiality of the BBC is integral to it's existence and is one of the core directives in the BBC charter.

As a representative of the BBC, and a high profile one at that, Laura Kuenssberg failed in one of the key tenets of the BBC's Royal Charter."
Popular in the Community