Piers Morgan has challenged MP Andrew Bridgen to a £10,000 bet after he said the presenter would be out of a job before Christmas.
Bridgen, the Conservative MP for North West Leicestershire, clashed with Piers during an appearance on Good Morning Britain earlier this week.
He later appeared on TalkRadio where he talked about his treatment, saying: "I'll have a little bet he won't be fronting that programme by Christmas."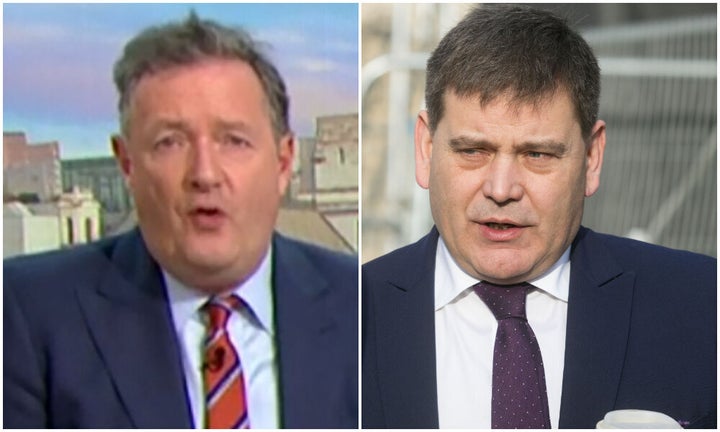 Piers has now responded by asking Bridgen to put his money where his mouth is.
Speaking on Thursday's GMB, the host said: "As for the bet, I think I'll still be here until Christmas, I'm contracted until the end of next year so I think it's quite likely.
"So why don't we have a bet for charity, £10,000 put your money where your mouth is. We can put it to a charity of your choice or mine whoever pays up so if you're prepared to match your billy big balls talk on TalkRadio with hard cash then I'm here. If not – pipe down."
During his earlier interview with Bridgen, Piers lambasted the MP after he suggested it would be OK for the presenter to visit his three sons as long as he stuck to social distancing guidelines.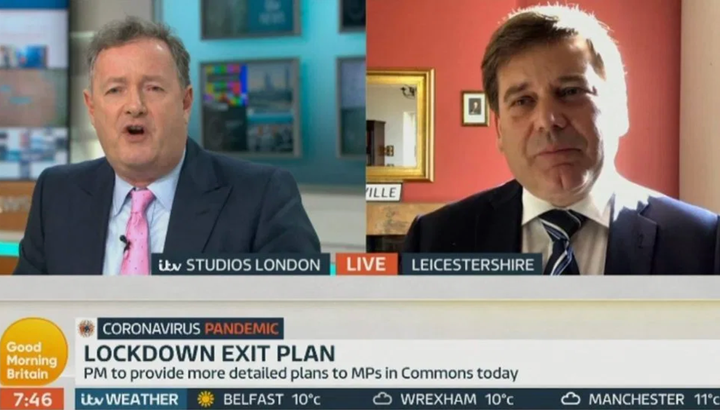 Piers noted how the advice went "completely against the new rules" from the government, saying: "You are a Conservative member of parliament, who thinks you know exactly what Boris Johnson has been saying, and you just told me to do something I'm not allowed to do.
"So this is the problem isn't it? There is no clarity. It's a load of flannel, talking about controlling the virus.
"You as a leading, high-profile Conservative politician haven't got a clue about what these rules actually mean, and you're an MP. You're part of this."
He added: "We've had no PPE, the NHS frontline workers - account workers, that's why 200 of them have died. It's an absolute national disgrace.
"And when you come up and say: 'I heard your diatribe against Boris Johnson.' The diatribe is because so many people have died, and so many people are continuing to die".
Piers and co-host Susanna Reid have won praise for their interviews with government officials about the coronavirus crisis, with many singling out the way they have held powerful people to account during the pandemic.
However, Piers' direct approach hasn't been without controversy.
More than 3,000 complaints were made to the TV watchdog Ofcom following two interviews with care minister Helen Whately on GMB last month.
Another 600 viewers also complained about Piers' interview with health secretary Matt Hancock on 16 April.
Good Morning Britain airs weekdays at 6am on ITV.