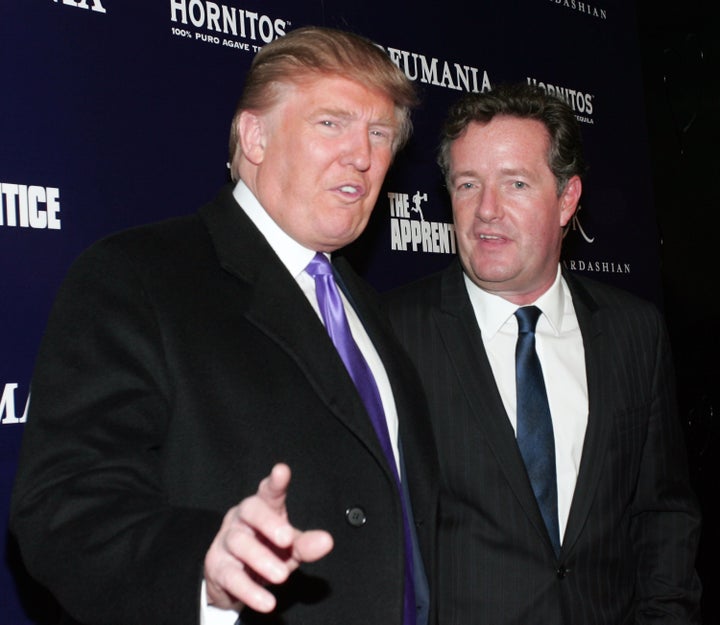 Morgan, who championed Trump's chances of winning the presidential election from its early stages, tweeted he was "on great form and very excited about the challenges ahead".
Morgan, who has been friends with Trump since winning Celebrity Apprentice in 2008, suffered a wave of people mocking him after he sent his tweet.
A common theme was how much Morgan had promoted his friendship with Trump in the last year.
Others were sceptical "15 minutes" meant "15 minutes".
The time Morgan claimed he spoke for was also longer than irish PM Enda Kenny had but five minutes longer than Japanese PM Shinzo Abe and not even close to the 50 minutes claimed by Nigel Farage.
But one person suggested Morgan spent most of the time trying to jog Trump's memory.
For one person, Trump's decision to speak to Morgan for 15 minutes was Trump's "most troubling sign of poor judgment yet".
More troubling than his commitment to bar Muslims from entering the US and pledging to build a wall with Mexico.
Trump gave a major interview to Morgan in May, broadcast on ITV, in which he said he would not put Britain "to the back of the queue" for trade deals if it voted to leave the EU, which it did the following month.
Morgan has insisted his earlier predictions Trump would win were not an endorsement, arguing with Guardian columnist Hadley Freeman.
Morgan has been a vocal advocate of tighter gun laws, a position Trump has not been sympathetic.
But in a piece entitled, 'My Friend Donald Is Not The New Hitler', Morgan wrote: "He's not the new Hitler, as some would have you believe. From my experience, Trump's bark is more dangerous than his bite. He shoots from the hip to grab headlines, but usually modifies his stance later."