The presenter criticised his approach to healthy eating, and pressed the 'Lean In 15' creator about his private life on Wednesday's (16 November) edition of the ITV breakfast show.
Joe became increasingly uncomfortable during the chat, which was supposed to be about the release of his new cookbook.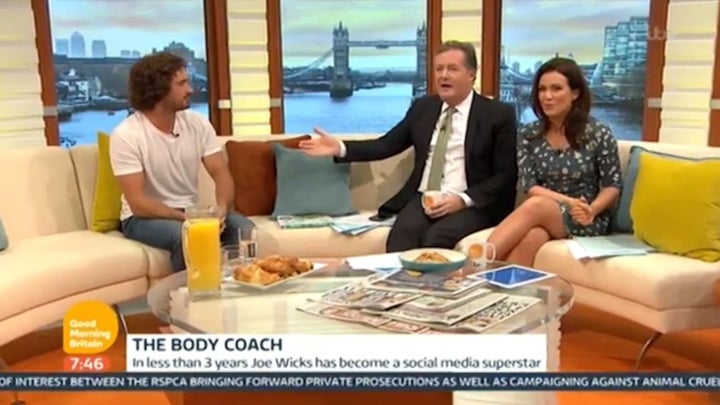 The interview began to take a sour turn after host Susanna Reid asked Joe to try and sell broccoli to children, which left Piers unimpressed, branding his words a "a load of baloney".
"Don't touch broccoli, it tastes disgusting. Wait until you're older and get stuck into chicken nuggets and chips," he instructed children at home.
"Why would you want kids to eat broccoli seriously? It's disgusting!"
As Joe sat looking bemused, Piers then turned his attention to his guest's private life, which he was very reluctant to discuss.
"You're making £1million a month, you're a good looking guy, you work out. How many women are beating a path to your door on an hourly basis?" Piers enquired.
When Joe insisted there were "none at all", Piers refused to give up.
"We're not here to talk about girls, we're here to talk about Lean In 15," Joe insisted.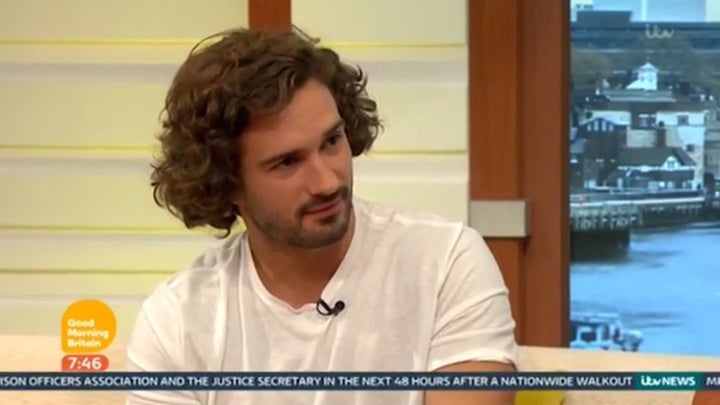 But Piers continued: "I'm fascinated, if you can't get a girl then what hope is there for the male species! What's the matter? Are you lovelorn? Are you forlorn?"
"No I just don't like talking about girlfriends," Joe said. "It's private, isn't it? I do live my life on social media and I've got a camera in my face 24/7..."
Piers interrupted: "But you're not private are you? Let's be honest here. You're probably the least private human being I've ever met. Every single thing you do, eat and talk about is on Instagram. So let's cut the pretense. Women out there want to know, are you available? If you are, how are they going to get to you?"
Eventually Joe conceded, revealing: "No I'm not available, I have a girlfriend. She's very beautiful."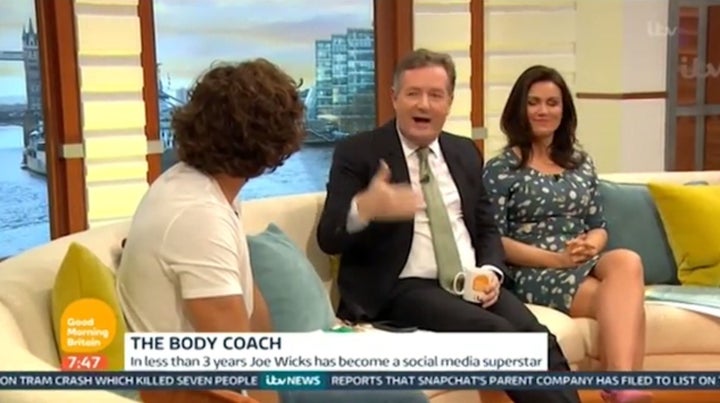 But even then, Piers continued to rib Joe, joking: "Ah, you can't say that in the modern society. You've got to say she's a very smart woman with a great career. The one thing you can't say is any woman is beautiful anymore."
"You are completely befuddling our guest," Susanna said, clearly sympathising with a dejected Joe.
"He's thrown me, hasn't he? Big time," Joe admitted.
Piers' obnoxious approach drew widespread criticism on Twitter, with viewers calling him rude and arrogant:
However, it looked like Joe didn't take Piers' comments to heart as they posed for a photo together after the interview, which Piers posted on Twitter:
Piers also defended his interview style after being inundated with tweets about it: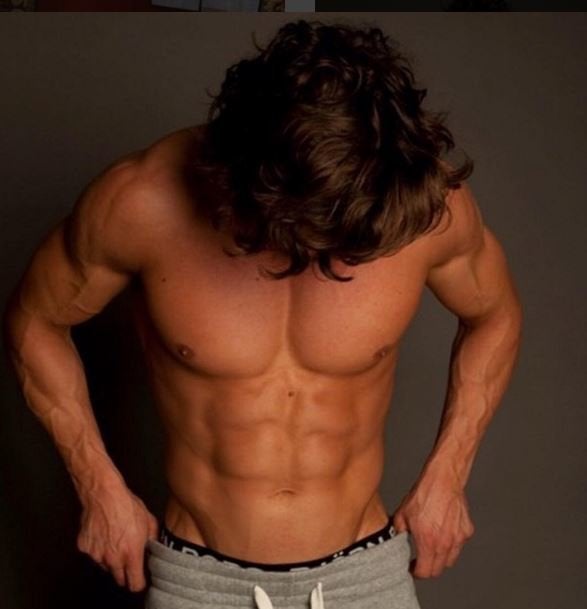 Joe Wicks' Instagram Pics
Related