In recent times, Piers has made no secret of his feelings towards the royal couple, repeatedly laying into them both on Twitter and on GMB.
His latest comments come after the pair sent a letter to four UK tabloids, saying there'd be no further "corroboration" and "zero engagement" between them and the tabloids in question.
Their statement emphasised "this is not in any way a blanket policy for all media," but the couple will no longer "offer themselves up as currency for an economy of click bait and distortion."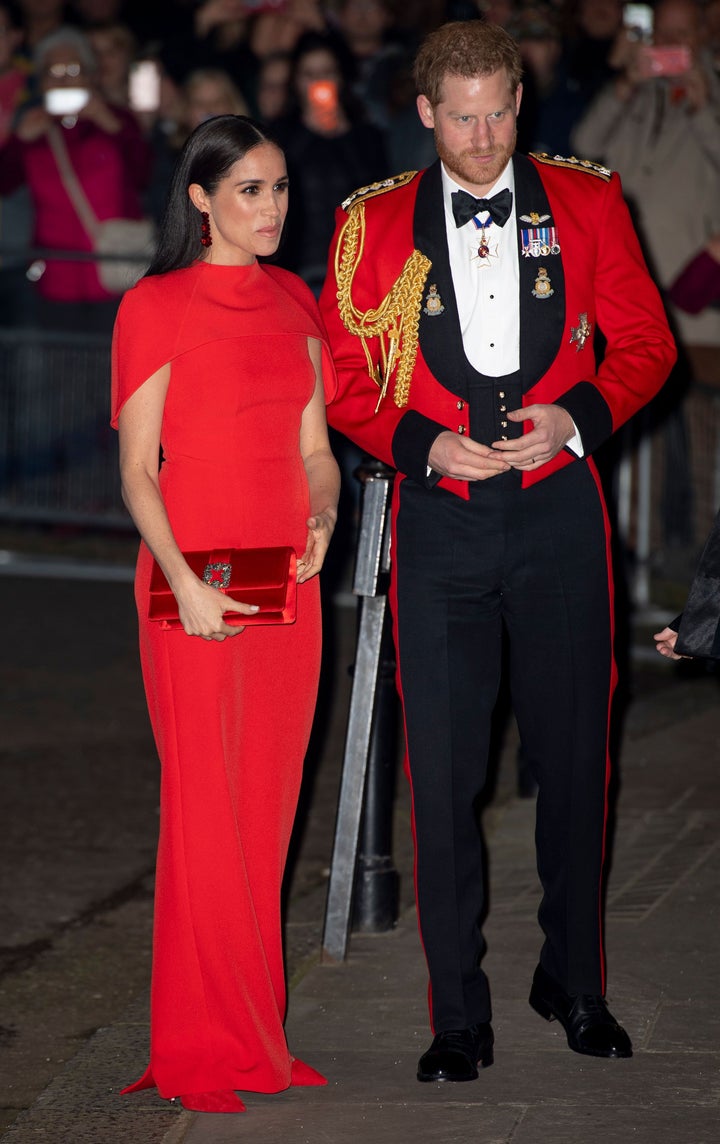 Piers previously branded Harry and Meghan "repulsive, deluded narcissistic tools" on Twitter for making the announcement while millions around the world have been affected by the coronavirus pandemic, and brought them up again during a discussion about the Queen's birthday on Tuesday's GMB.
"Let's not talk about Meghan and Harry today I can't be arsed," Piers insisted at the top of the discussion. "Let's just forget about them."
However, he wasn't exactly true to his word, and repeatedly alluded to them as the conversation went on.
He said: "Let's not bother with the others, let's just focus on the fact it's the Queen's birthday.
"Let's just forget about the ones in Hollywood whining about their own miserable poor lives in their mansion."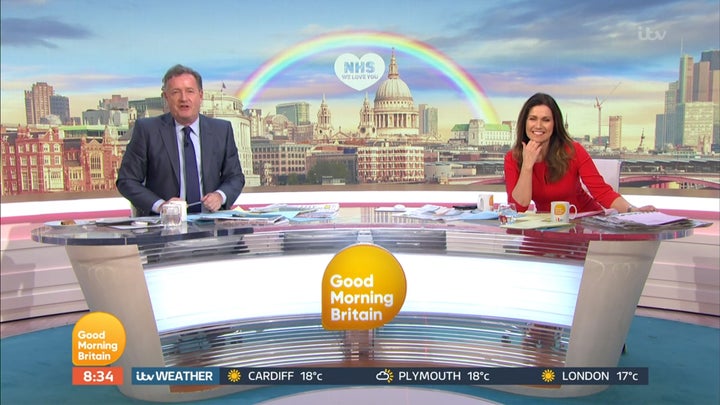 Susanna Reid then pointed out that by "digging" at them, Piers was, in fact, not forgetting about them at all, telling her co-host: "Stop talking about them then, if you wanna forget about them."
"I'm just saying I don't wanna talk about them," Piers responded, to which she replied: "But you still manage to dig at them."
After telling Harry and Meghan to "sit in your mansion and shut up", Susanna then suggested they not discuss them for the rest of the week, an idea which Piers seemed keen on.
"Seriously, [that's] a great idea," he said. "They banned a number of newspapers, today we're banning Meghan and Harry from Good Morning Britain for the foreseeable future. You're done, toast, it's over."
We've got a feeling Piers is going to struggle to remain true to his word, though.
"Let me tell you what's so offensive about this Piers, especially with you," she said. "You are a man, privileged to have power and influence and you are using your platform so irresponsibly to spout out this personal vendetta with nasty and vile comments knowing fully well that your words are containing bigotry, misogyny, sexism and racism.
"You don't take responsibility for how you have contributed to the so-called royal crisis. So when you ask me where is racism, it is not my job teach you about racism."