Ofcom has confirmed that they've received almost 300 complaints in the space of one day, following Piers Morgan's impression of a Chinese milk brand during Tuesday's show.
He then requested the ad be played again, after which he declared: "Ching chang cho jo", again trying to repeat what was said in the advert.
Many viewers were unimpressed with Piers for his comments, with an Ofcom spokesperson now telling HuffPost UK that the TV watchdog has received 297 complaints in 24 hours.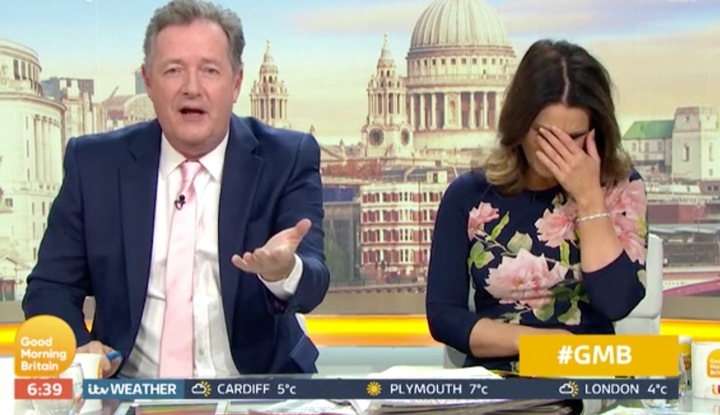 As is standard Ofcom procedure, these complaints will all be assessed before it decides whether to take the matter further and launch an investigation.
During the episode, Piers' co-host Susanna Reid told him that "taking the mickey out of foreign languages is rather 1970s", to which he loudly hit back: "Surely you can take the mickey out of it! He's using 'ching chang chong' milk from the Chinese state – that's what they said in the advert!
"I can't repeat what they're saying in the advert… I'm trying to mimic the wording of that advertisement."
HuffPost UK has contacted ITV for comment.
Good Morning Britain airs every weekday from 6am on ITV.