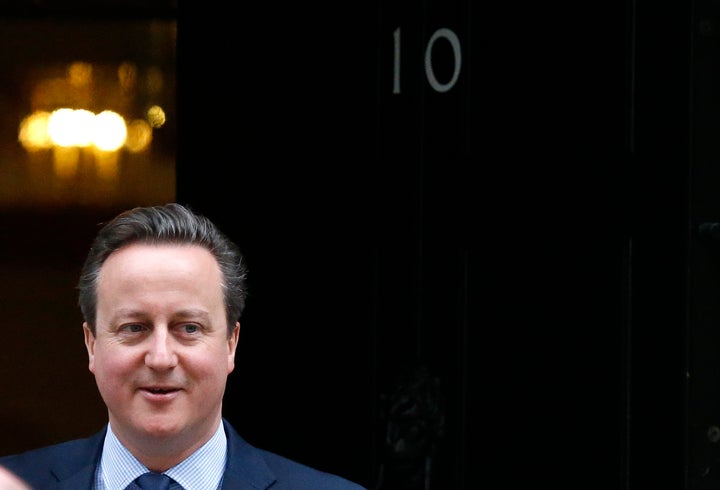 Downing Street signalled a potential u-turn over cuts to disability benefits this morning as David Cameron's official spokeswoman claimed the plan was merely a "proposal".
George Osborne revealed in his Budget on Wednesday that funding for Personal Independence Payments (PIP) for disabled people would be cut by £4.4billion.
The Institute for Fiscal Studies warned the measure would cost nearly 370,000 claimants an average of £3,500 a year.
The revelation provoked outrage among disability groups, and some Tory MPs have spoken out against the plan.
However, the Department for Work and Pensions are standing by the cuts, with a statement saying the Budget "confirms" the "previously announced measure".
This morning, the Prime Minister's Official Spokeswoman seemed to indicate that while the Government was committed to reforming PIPs, they would engage with those against the cuts.
She said: "The Government's position hasn't changed. We remain committed to making these much needed reforms.
"We've got the time now with the proposals out there before we bring forward the legislative proposals to be explaining it to colleagues across the house and engaging with disability groups."
When the Prime Minister's Official Spokeswoman was asked about Morgan's comments this morning, she said: "The point she was making is that these are proposals out there.
"There will be more discussions before we come forward with the legislative proposals. We remain committed to delivering on these much needed reforms."
When asked if Morgan had "misspoke", the Official Spokeswoman replied: "[Nicky Morgan] set out clearly what the Government's position is, which is we consulted on these, we've come forward with these proposals then we will be coming forward with the legislation needed to implement these much needed reforms."
The Government is facing a potential rebellion on the plans, with Tory MPs such as David Burrowes, Andrew Percy and Johnny Mercer expressing concerns.
After being asked if David Cameron still considered himself a "compassionate Conservative", his spokeswoman said: "Yes. and let's be clear these proposals are about absolutely making sure we target spending at those who need it most."
Related