A possible Cabinet revolt over Theresa May's Brexit plans has been underlined after a third of her senior ministers met in private to discuss ways to stop a 'soft' exit from the EU.
The ominous gathering of the so-called 'Pizza Club', a group convened by Commons Leader Andrea Leadsom, came just hours before the full Cabinet was due to meet ahead of a crunch EU summit this week.
The private dinner in Leadsom's office also followed growing unease among Brexiteer backbenchers at the PM's failure to give them a guaranteed end-date for any plan to keep Britain tied to EU customs rules.
Among those present were Brexit Secretary Dominic Raab, Foreign Secretary Jeremy Hunt, Attorney General Sir Geoffrey Cox and Environment Secretary Michael Gove.
International Development Secretary Penny Mordaunt, Transport Secretary Chris Grayling and Treasury Chief Secretary Liz Truss also turned up for the session in the Commons.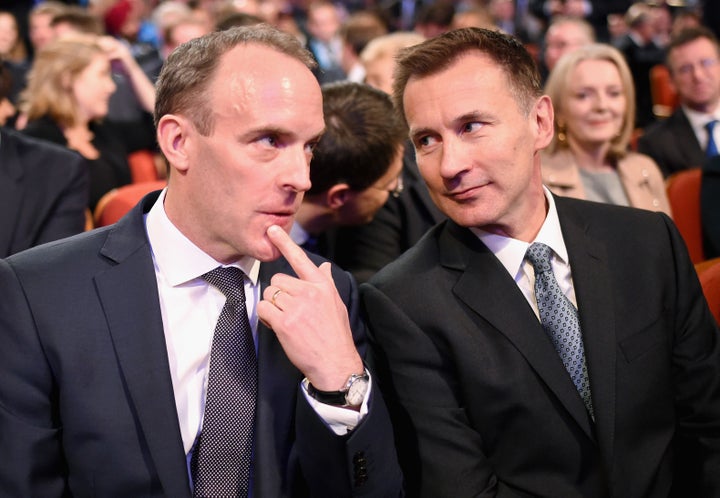 A further five ministers sent apologies to the meeting: International Trade Secretary Liam Fox, Home Secretary Sajid Javid, Lords leader Baroness Evans, Secretary Matt Hancock and Work and Pensions Secretary Esther McVey.
Earlier, asked whether May regarded the so-called 'pizza summit' as helpful, her official spokesman played down the issue: "Cabinet ministers are free to eat whatever they choose. Cabinet colleagues have discussions with each other all the time."
A ministerial aide tried to dispel claims that the meeting was a 'plot' against the PM, joking: "When did sharing a slice of pizza with colleagues become evidence of sedition?"
But with EU chief Donald Tusk also warning that a no-deal Brexit was now "more likely than ever before", the PM is facing pressure from all sides as she tries to stick to her 'Chequers' compromise proposals for leaving the EU.
Amid continued rumours that Tory MPs are set to hand in more letters demanding a vote of confidence in May's leadership, one source told HuffPost: "We never wanted to go down the letters route, but things are spiralling out of control."
One Brexiteer added that the Cabinet Leavers' stance would be "crucial". "We are telling them 'you have to sort this out, Chuck Chequers this week, or you're liable to be chucked out along with everything else."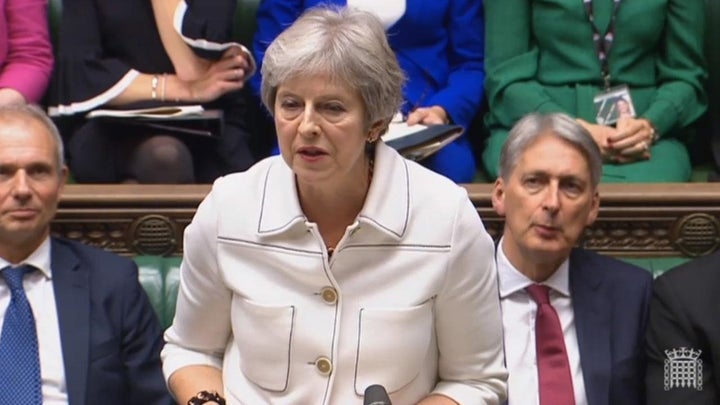 Some ministers plan to demand a specific end-date or further guarantees when the full Cabinet meets on Tuesday morning. Several fear that they will discover the details only after May's plans have been floated with Brussels.
Former government aide Andrea Jenkyns became the latest backbencher to publicly call for May to step aside.
With May depending on the DUP's 10 MPs to prop up her government, the Northern Ireland party again warned her on Monday not to do anything that tied the province indefinitely to the EU and that treated it differently from the rest of the UK.
Deputy leader Nigel Dodds told BBC's Newsnight that May's answers in the Commons were "not clear" on the so-called 'backstop' aimed at preventing a hard border in Ireland.
Dodds added that "of course we wouldn't push for a general election", but hinted the DUP could pull out of its pact with the Tories and force the PM to try to govern with a Commons minority on a day-to-day basis.
Lead backbench Brexiteer Steve Baker also said: "The Cabinet need to change the Prime Minister's mind."
He added that "there are not Eurosceptic numbers to change Prime Minister" and "there really isn't time for a long leadership contest".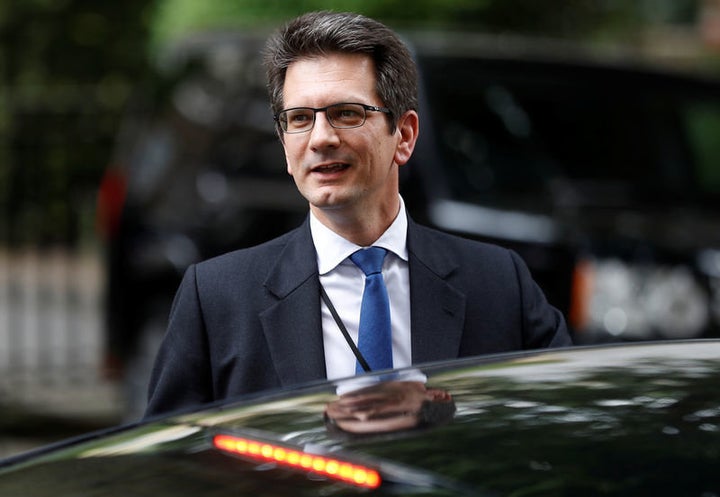 However, it is understood that some non-Brexiteer MPs are ready to join forces with their Leaver colleagues in order to oust May in a short, sharp contest.
The PM sparked suspicions in the Commons when she refused to give guarantees to either Boris Johnson or former Tory leader Iain Duncan Smith that there would be a specific end date after which the UK would not take part in a "temporary" customs arrangement with the EU.
Brexiteer Simon Clarke said that she had "failed to reassure" her backbenchers that the UK would definitely leave such a union with the 27-nation bloc by December 2021. May only said that it was her "expectation" that the UK would cease the arrangement by then.
"She continues to argue for a common [EU] rulebook that many of us on these benches will not be able to support. Will she not pivot to a super-Canada policy [a trade deal without EU regulations]? I urge her to do so. Please before it is too late."