If you're in the habit of ordering takeaway pizza, we've got bad news.
An investigation into independent takeaway restaurants found a quarter of pizzas tested did not contain ingredients listed on their menus.
Officers from Trading Standards tested 40 pizzas and found that five contained an oil and fat-based substitute known as 'analogue cheese', instead of dairy cheese.
A further five did not contain the types of meat described on the menu.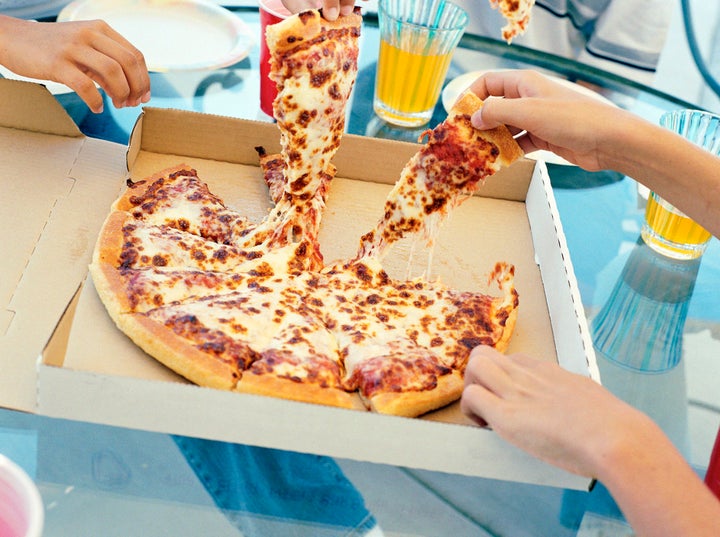 The investigation took place in Warwickshire, but it's got us wondering what's in pizzas around the rest of the country.
The report is the latest to uncover "food frauds" misleading consumers.
Earlier this year a takeaway boss in Easingwold, North Yorkshire, was jailed for six years after a customer with a nut allergy died from eating a supposedly nut-free curry.
Last year a national report, that considered hundreds of trading standards operations across the UK, found that one in five takeaway lamb samples contaminated other meats, including pork.
John Horner, a Warwickshire county councillor with responsibility for community safety, said: "Consumers often pay a premium for takeaway products and should be able to have confidence that the foods they buy and consume are correctly described."
Adrian Simpson, from the Chartered Trading Standards Institute, warned that the legislation is changing and food businesses need to be aware of their responsibilities.
He said: "By trying to save a few quid 'fakeaway' bosses are breaking the law and putting people's health at risk, it's simply not worth it.
"Businesses that know their responsibilities and comply with the law deliver better customer service and earn an enhanced reputation, and that's good for business."
Simpson said that from December nutritional labelling will be compulsory on all pre-packaged food and urged businesses to familiarise themselves with the new law.
Food businesses are already required to provide allergy information on food sold unpackaged, in for example, catering outlets, deli counters, bakeries and sandwich bars.
Related