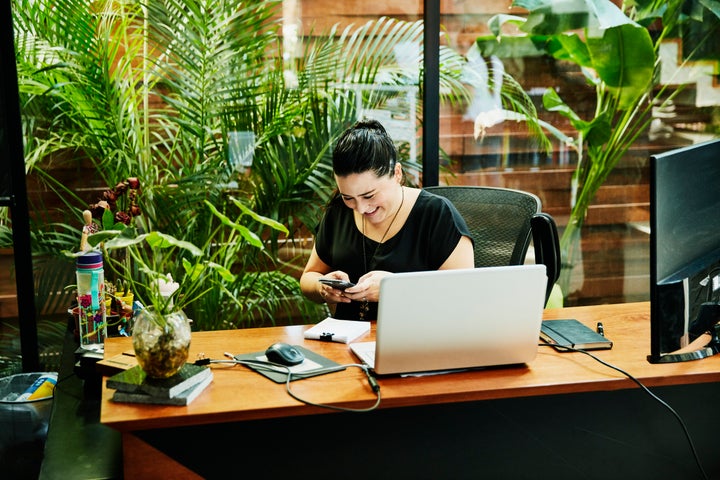 If you've successfully embraced the houseplant trend, it could be time to put those green fingers to work at work. Employees in one Yorkshire office have been given an annual "plant budget" of £10 each to turn their working environment into an indoor jungle.
Staff at RotaCloud – a staff management platform (coincidence, we think not) – have upped their plant count to 70 since the policy was introduced six months ago. New starters are invited to add a plant or two each to their desk and there are regular rewards for people whose plants are thriving, in the shape of – you guessed it – more plants.
This got us thinking about the potential of greenery in every workplace. Enter the HuffPost UK office and you'll spot calathea and devil's ivy (friendlier than it sounds) before you even get to our desks. One colleague has his own peace lily, and it's become a de facto team pet – we're all on high alert when it's looking droopy and are irrationally invested in its health and prosperity.
Seeing these plants every day is a small but calming reminder of life outside the busy newsroom and beyond our daily deadlines. But that's not to say a bit of greenery leaves workers too mellow to work – quite the opposite.
A joint study by Cardiff University, Exeter University and the University of Queensland found office plants could increase worker productivity by 15%.
As RotaCloud co-founder James Lintern told Stylist of the positive feedback he's received: "The sheer joy the programme has sparked has contributed directly to the atmosphere of the office and the happiness of the team."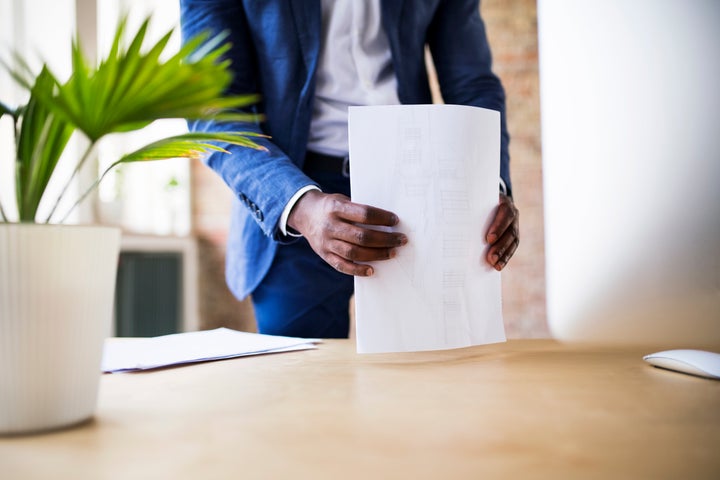 Researchers examined the impact of 'green' offices on staff perceptions of air quality, concentration and workplace satisfaction, and monitored productivity over several months in two large commercial offices in the UK and Netherlands.
They found plants in the office "significantly increased workplace satisfaction, self-reported levels of concentration, and perceived air quality".
Gardening has long been associated with better health. A review in 2018 concluded that gardens and gardening are so beneficial, they should be incorporated into NHS England's programmes for improving public health. The review was based on past papers that found caring for plants may reduce the risk of conditions including depression and dementia, while lowering blood pressure, improving dexterity and boosting people's social interactions.
And there's no denying plants in the workplace are a good nudge to maintain some semblance of work-life balance. As Gynelle Leon, founder of cactus shop Prick previously told HuffPost UK: "If you are having a bit of a hectic time in life your plants probably don't look great. It's like a reminder – if you're thinking 'I haven't had time to water you' then actually maybe you need to slow down."
So why not lobby your boss for a plant allowance? Or if you're in charge of the petty cash, consider setting aside some pennies for a bloom or two. It could have a bigger impact than you think.