The number of plastic bags found in seas around the UK has dramatically fallen, suggesting 5p plastic plastic bag charges - and our reignited love of tote bags - are having a positive impact on the environment.
The scientists analysed data form the past 25 years, but reported a 30% decrease in the proportion of plastic bags found in trawls from 2010 to 2017.
The compulsory 5p plastic bag charge was introduced in Wales in 2011, Northern Ireland in 2013, Scotland in 2014 and England in 2015.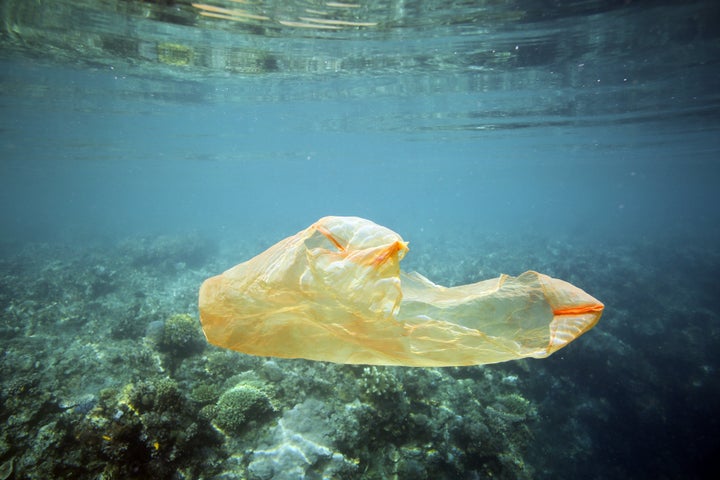 The research looked at litter on the seabeds of the North Sea, English Channel, Celtic Sea and Irish Sea.
Sadly, despite the reduction in the number of plastic bags recorded on seabeds decreasing since 2010, the overall amount of litter has not fallen. The researchers said this is due to an increasing amount of other plastic items ending up in seas, including fishing debris.
Almost two thirds (63%) of the trawls contained at least one item of plastic litter over the total 25-year study period.
Commenting on the results, Thomas Maes, marine litter scientist at CEFAS, said: "It is encouraging to see that efforts by all of society, whether the public, industry, NGOs or government to reduce plastic bags are having an effect. We observed sharp declines in the percentage of plastic bags as captured by fishing nets trawling the seafloor around the UK compared to 2010 and this research suggests that by working together we can reduce, reuse and recycle to tackle the marine litter problem."
Friends of the Earth plastics campaigner Julian Kirby added: "It's great that the bag levy appears to have cut plastic bags in our seas, but much tougher action is needed if we're to turn the tide on the huge plastic pollution crisis - including micro-plastics - swamping our marine environment.
"Measures to encourage the recycling of single-use coffee cups and plastic bottles are certainly welcome – but ultimately the government must develop an urgent action plan to phase-out all but the safest and most essential plastics."