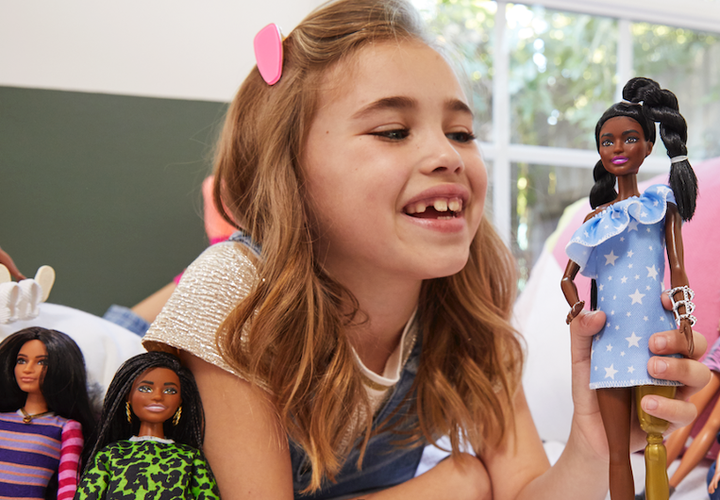 Having fun with dolls – it's more than just child's play. Your little one might spend hours dressing them up, sorting them into groups, acting out teacher-pupil or parent-child relationships – or even arranging them into a hung parliament on the bedroom floor, like my daughter did as a way to understand my explanation of the intricacies of the 2017 General Election (in her version, Theresa May was the Gruffalo).
My daughter is eight, now; and shows no signs of growing out of dolls. In fact, her affection for them has only become stronger – she's just recently bought a new coat for her favourite, Annie. It's sweet, but what if there is a lot more sophistication to doll-play than we believe? What if, in enacting realistic situations using plastic people, kids are actually fine-tuning their social skills – and learning how to feel compassion and empathy for the real-life people around them?
Rachel Adedeji chats to Victoria Richards and Dr Michele Borba on The Power of Empathy. Also listen on Spotify or Apple Podcasts.
It can be tempting to dismiss play like this; to assume doll play is just for fun. When it comes to presents, many parents naturally lean towards educational tablets, puzzles or STEM games, particularly after six months of disrupted schooling in the wake of the global pandemic.
But according to researchers at Cardiff University, who conducted the world's first neuroscience study of doll play – in conjunction with Mattel, makers of Barbie – dolls can aid with the development of key skills: they help children understand how other people think and interact with each other.
The team of psychologists used neuroimaging technology to monitor the brain activity of 42 boys and girls, aged between four and eight, as they played with a range of Barbie dolls. The results were astounding.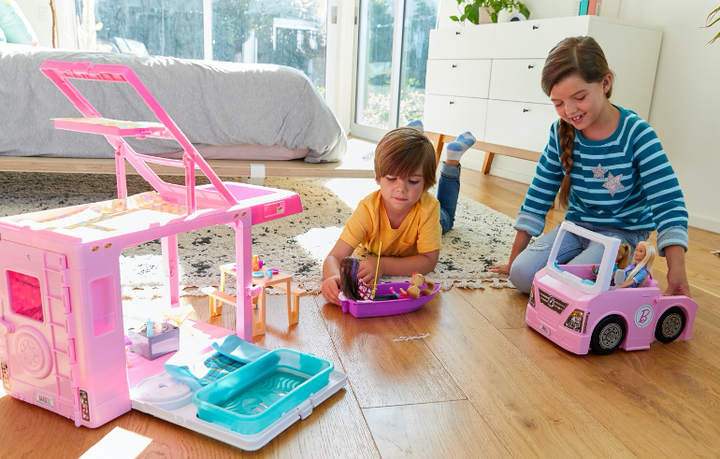 "We found evidence that even when playing with dolls alone, children's brains are active in similar ways to when they interact with other people," said Dr Sarah Gerson, of Cardiff University's Centre for Human Developmental Science.
She explained that the areas of the brain which are responsible for empathy and social information processing – areas which help us to collaborate, cooperate and resolve conflicts – 'lit up' when kids played with dolls, even when playing on their own - and more than when they were playing on an electronic tablet.
Benefits of dolls play
Doll-play can also help children recognise who to trust, and practice asking questions when we need help with something, or want to learn more. "Dolls encourage children to create their own little imaginary worlds, as opposed to problem solving or building games," Dr Gerson said.
"They encourage children to think about other people and how they might interact with each other. The fact that we saw the brain area that is associated with social information processing to be active in our study shows that playing with dolls is helping them rehearse some of the social skills they will need in later life."
Empathy a 'key social skill'
A global survey commissioned by Barbie highlighted the importance of the findings – of 15,000 parents across 22 different countries, a staggering 91% said empathy was a "key social skill" they'd like their child to develop. However, just 24% were aware that simple doll-play could aid development of this highly-desired key skill.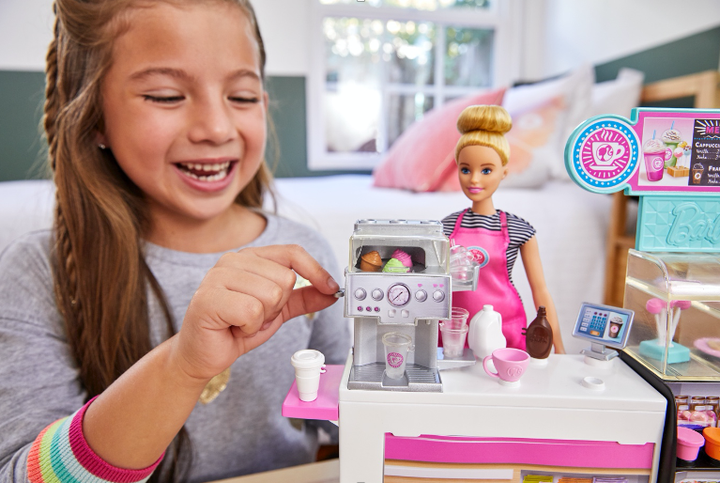 The research is the first to show scientifically that playing with dolls can offer major benefits in preparing children for the future through nurturing social skills like empathy – something child development experts say is "vital" for emotional, academic and social success.
As a mother-of-two, this has changed the way I think about my kids playing with dolls. The next time my little girl wants to take her favourite doll Annie to the park, along with a change of clothes. Rather than moaning about the extra baggage, I'm all for it.
You can listen to experts discuss dolls play and child development in the Power Of Empathy podcast on Spotify or Apple Podcasts.