Just in case you weren't already enjoying sitting stationary in gridlock traffic, here's something to make you feel a little better about the situation.
A new report, the world's largest ever to look at long-term effects of air pollution and traffic noise on our health, says it doesn't look too good.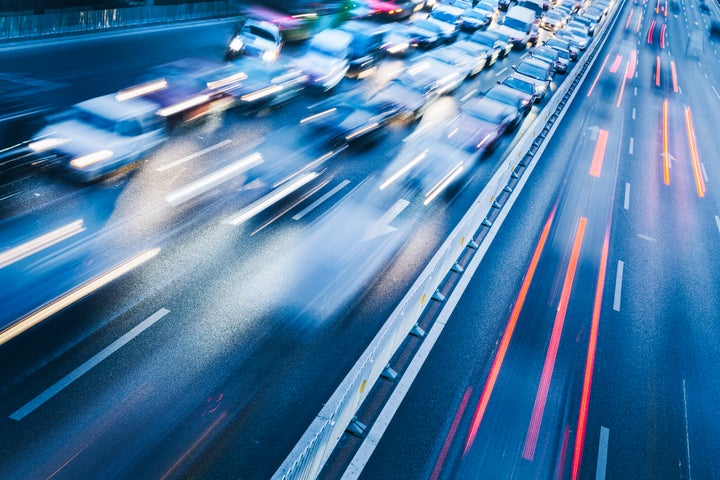 The research, published by the European Society of Cardiology, revealed that one extra person in every hundred people living in the most polluted areas develop high blood pressure, compared to those living in less polluted areas.
In fact, the researchers found that for every five micrograms per cubic metre (5 µg/m3) of PM2.5, the risk of hypertension increased by 22%. This percentage risk increase is similar to the effect of having overweight and having a high BMI.
According to the NHS, more than one in four adults in the UK have high blood pressure, and it is the most important risk factor for premature illness and death. And it's not only pollution we need to worry about.
Researchers in the study also found that chronic traffic noise is associated with an increase in cases of hypertension.
Those participants living on noisy streets (defined as having night time noise over 50 decibels, while under 40 decibels was quiet) had a 6% increased risk of developing hypertension.
Professor Barbara Hoffmann, lead author, said: "Our findings show that long-term exposure to particulate air pollution is associated with a higher incidence of self-reported hypertension and with intake of anti-hypertensive medication.
"As virtually everybody is exposed to air pollution for all of their lives, this leads to a high number of hypertension cases, posing a great burden on the individual and on society."
A total of 41,072 people living in Norway, Sweden, Denmark, Germany and Spain participated in the study.
Popular in the Community