When the previous Pope, John Paul II, arrived in Ireland in 1979 he landed in a country where contraception and divorce were still illegal and the Catholic Church's influence on a deeply conservative society was near-total.
It's been nearly 40 years since a successor visited, and this weekend Pope Francis will arrive in what will seem like another world.
Ireland is now led by an openly gay prime minister. Three years ago, it became the world's first country to adopt gay marriage by popular ballot. Last May, it ended one of the west's strictest abortion regimes.
Both referendums won by large majorities, despite staunch Church opposition.
And most jarring of all, the Pope will find a wounded institution whose once near absolute authority has been damaged by harrowing sexual abuse scandals, something Prime Minister Leo Varadkar said he would be pressing Pope Francis for full disclosure on.
Speaking ahead of the visit on Thursday, Varadkar acknowledged the role of the Church on Irish life, but said is glad its dominance has waned. "I think it still has a place in our society but not one that determines public policy or determines our laws."
The issue of sex abuse within the Church is likely to dominate the trip, and the Vatican said that Pope Francis will meet with victims during his weekend visit, following enormous pressure to speak out given Ireland's devastating history of abuse and cover-ups. The original aim of the trip, taking place on Saturday and Sunday, was to close a big Catholic family rally, the World Meeting of Families.
Only this week the Pope was forced to issue a letter to Catholics around the world condemning the "crime" of priestly sexual abuse and its cover-up and demanding accountability, in response to new revelations in the United States of decades of misconduct by the Catholic Church.
But in Ireland, the combination of progressive change and abuse scandals has been described by one Vatican official as "a perfect storm" for the Church. The depth of the anger is reflected in a 2009 clip that has been shared tens of thousands of times on social media in the days leading up to the visit.
In it, Michael O'Brien lambasts an Irish minster for not having "the foggiest" idea of what children went through at the hands of the Church. O'Brien was a resident of St Joseph's Industrial School in Clonmel in the 1940s and says he he was sexually and physically abused whilst there.
He said: "I went to the Laffoy Commission and you had seven barristers there questioning me, telling me that I was telling lies when I told them that I got raped of a Saturday, got a merciful beating after it and he then came along the following morning and put Holy Communion in my mouth.
"You don't know what happened there . You haven't the foggiest."
And even relatively lighter-hearted takes on the upcoming visit are unavoidably dark, as this cartoon in the Irish Times shows.
One sign of the Church's waning influence, if any were needed, can be seen in Dublin's city centre, where street vendors like Marion White are struggling to sell papal flags and T-shirts made especially for the visit.
"I worked here for the pope in 1979 and the country was electrified. It was an amazing event. Everyone was so cheery and happy," White told Associated Press.
He's worked the stall near Dublin's main thoroughfare of O'Connell Street since he was nine-years old. "It's all changed now, with all that has happened," White said. "There's a lot of controversy, and people are not afraid to say it to us."
The Catholic Church dominated Ireland throughout the 20th century before a series of devastating reports revealed massive sexual and psychological abuse of children at the hands of priests and in Catholic-run institutions.
Judge-led investigations have produced four mammoth reports since 2005 into the church's record in dealing with predator priests, helping to dismantle the Catholic Church's once-dominant influence in Irish society and politics.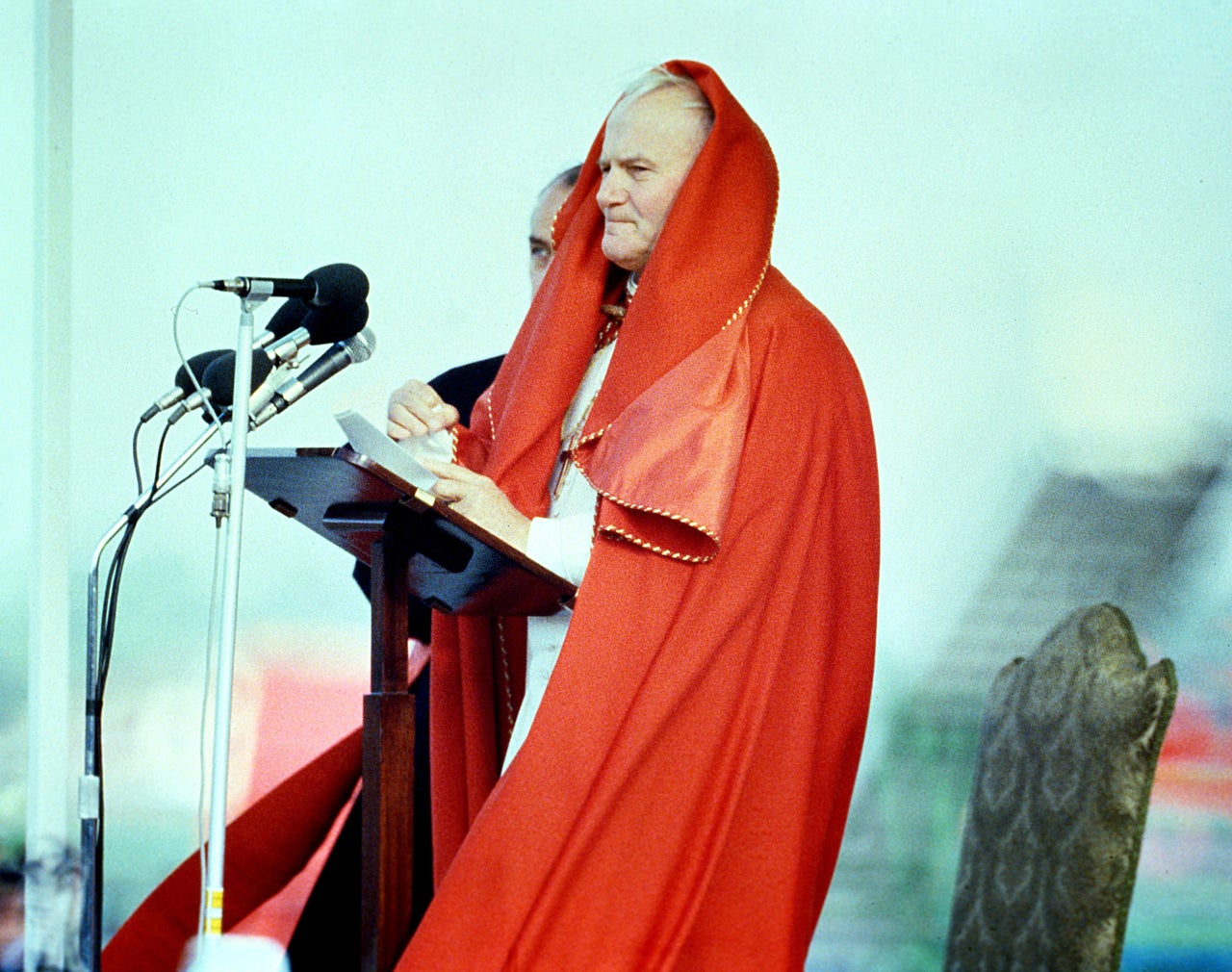 The reports have detailed how tens of thousands of children suffered wide-ranging abuses in church-run workhouse-style institutions, how Irish bishops shuttled known paedophiles throughout Ireland after allegations surfaced, and how Dublin bishops didn't tell police of crimes until forced by the weight of lawsuits in the mid-1990s.
"When the pope arrives in Ireland this weekend, he will find a Catholic Church not just falling to ruin, but in some respects beyond repair," wrote Fintan O'Toole, a columnist for the Irish Times.
This conflict about the Church's history in Ireland is dampening the general enthusiasm for the visit, with crowds expected to be less than half of what they were in 1979, while social media is awash with people condemning the visit.
One Twitter user said "we need the action [and] criminal proceedings" while another questioned the reported €32m (£28.8m) price tag of the trip.
Even those firmly on the side of Pope Francis are striking a cautious tone, calling for "hope, healing and restoration".
Near the village of Blessington, near Wicklow, just a handful of churchgoers attended Mass on a Wednesday. After delivering his homily, Father Kevin Lyon explained he understands the disillusionment of the faithful who look down at the church's "hypocrisy" after learning the people they thought were "models of rectitude" were found to be "false".
Mary Brendan, a churchgoer, described the Catholic Church in Ireland like an alcoholic who has hit rock bottom. "You have to go to ground level to rise up again," she said standing between the pews. "Hopefully his (the Pope's) visit will do some good."
Even Carmel Dillon, principal of St Mary's School in Blessington, and a practicing Catholic, says she is well aware of the way women were once treated by the Church, and she now thinks she has "permission from the man above" to do her part within the church "while staying true to myself."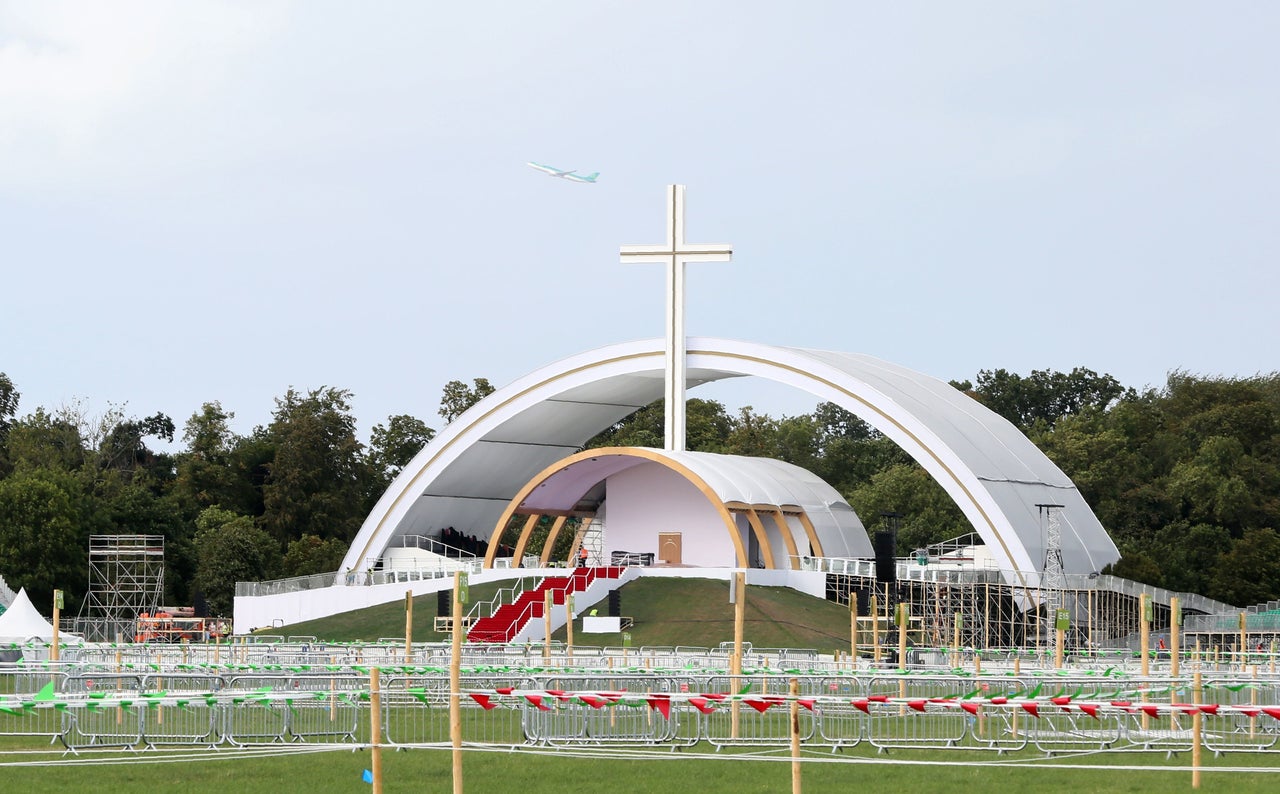 But others are not interested in working within the church. In Dublin, LGBTQ+ couple Philippa and Helen Ryder say they will not be attending the papal Mass, instead they will be going to a march to support those who suffered at the hands of the clergy. "I don't want the Pope here pretending that he is here for good, and yet he is not," Philippa said.
Pope Francis vowed on Monday that "no effort must be spared" to root out sex abuse and cover-ups from the Catholic Church, but gave no indication that he would take action to sanction complicit bishops or end the Vatican culture of secrecy that has allowed the crisis to fester.
In a letter to Catholics worldwide following damning new revelations of misconduct in the US, Francis sought to project a tough response to the perpetrators – and a compassionate shoulder for victims ahead of his Irish trip.
He begged forgiveness for the pain suffered by victims and said Catholics must be included in the effort to root out abuse and cover-up.
He blasted the clerical culture that has been blamed for the crisis, with church leaders more concerned about their own reputations than the safety of children.