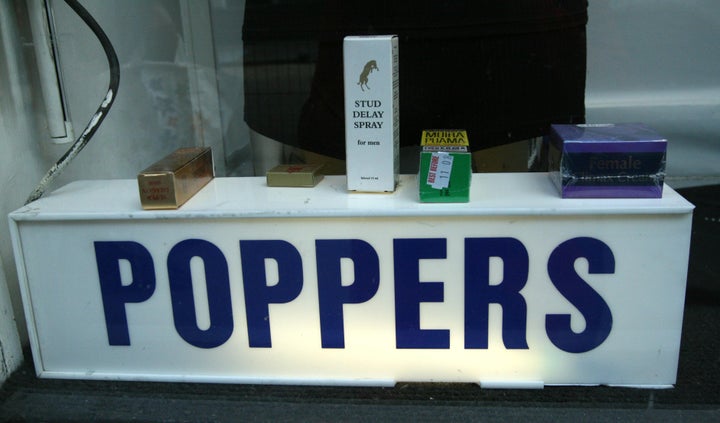 Poppers are not illegal under the new law banning legal highs, experts have concluded, despite the government's assurances that they are.
The Psychoactive Substances Act, which was criticised for being so vague it could ban things as benign as scented pillows, does not proscribe alkyl nitrates, a drug particularly popular among gay men.
But the Advisory Council on the Misuse of Drugs (ACMD) has told the Home Office poppers are not covered by the Act as they do not work by "stimulating or depressing the central nervous system".
"The ACMD's consensus view is that a psychoactive substance has a direct action on the brain and that substances having peripheral effects, such as those caused by alkyl nitrites, do not directly stimulate or depress the central nervous system," the experts wrote in their advice.
Campaigners welcomed the news, which many had feared would unduly target the gay community.
Niamh Eastwood, Executive Director of Release, the UK centre of expertise on drugs and drug laws, told HuffPost UK she was not surprised at ACMD's conclusions.
She said Release's legal experts believed no substance fell under the Act's remit because of its poorly-worded definition.
She said Home Office Minister Mike Penning had "repeatedly" told parliament that poppers would be banned under the Act and said the latest news showed it was "most likely unenforceable".
She added: "The ACMD's advice today could not be any clearer, poppers are not psychoactive and do not fall within the Act.
"This comes as no surprise, this legislation is badly drafted, most likely unenforceable and may result in greater harms as has happened in Ireland and Poland where similar law has been enacted."
The Act enables the Home Secretary to declare certain substances exempt but the ACMD recommended this was not necessary as poppers were not psychoactive, according to the Act's definition, to begin with.
Poppers are popular as a muscle relaxant, often to facilitate sex.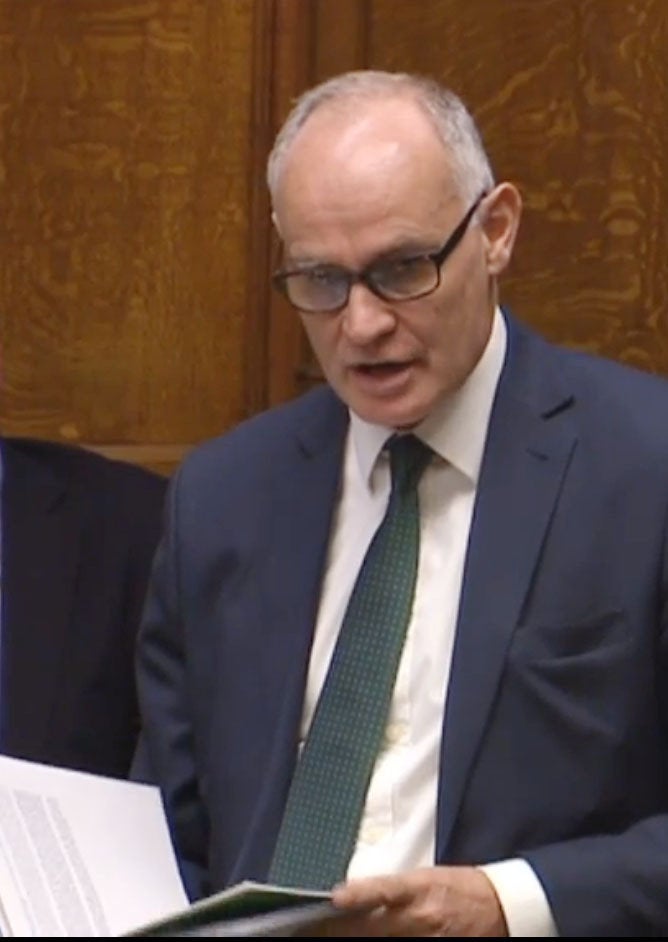 He told his fellow MPs: "Sometimes when something is proposed that becomes personal to you, and you realise the government is about to do something fantastically stupid, in those circumstances one has a duty to speak.
"I'm astonished to find it's proposing to be banned, and frankly so would I think many other gay men."
The Act defines a "psychoactive substance" as one that "affects the person's mental functioning or emotional state" by "stimulating or depressing the central nervous system".
Eastwood said: "How do you prove emotional functioning in a test tube? It takes a human being to comment on emotional aspects."
Calling for the law, which is about to come into force, to be pulled, she added: "We believe that, under the current definition, no substance could fall under the Act....
"In the end this legislation is just another example of government's blatant inability to develop a drug policy that focuses on reducing harms and improving health instead what we are seeing is the usual knee jerk criminal justice response."
Minister Karen Bradley said the Act was "landmark" legislation that would "end the game of cat and mouse in which new drugs appear on the market more quickly than Government can identify and ban them".
She added: "We have noted the advice of the Advisory Council on the Misuse of Drugs and we intend to respond shortly."
Popular in the Community