The hashtag is being used by the British Fashion Council, dame Vivienne Westwood and others involved in the capital's bi-annual celebration of style to raise awareness about how fashion can play an important role towards a more sustainable future and how it can celebrate diversity and promote model health.
In a video message shared on Instagram, Westwood emphasised the importance of switching to a green energy supplier, demonstrating it's the little steps that collectively have the biggest impact.
Others are on board to spread the message, reinforcing that you don't have to be 'out there' to lend support to the cause of sustainability.
Young designers are following in Westwood's footsteps and making sustainability a big part of their creative process.
Erdem Moralioglu has long been a champion of creating practical, resourceful and sustainable garments.
Another young designer who cares about how the clothes he creates affects the environment is Irish womenswear creator Richard Malone.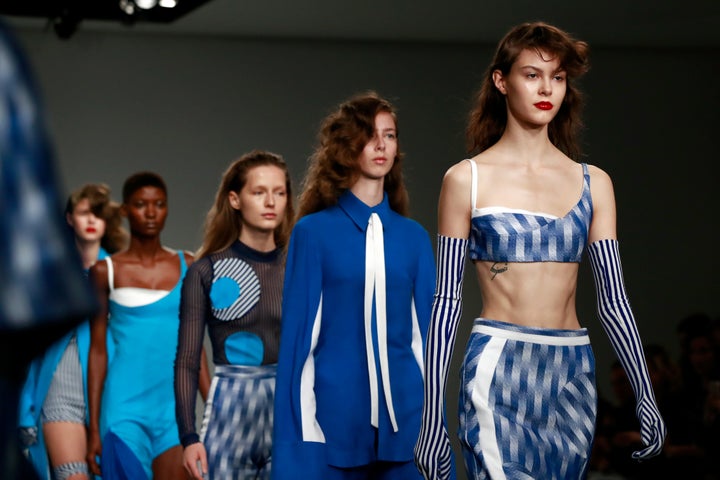 For his SS18 collection, Malone substituted polyester for a fabric that uses the bark of the eucalyptus tree, but mimics the look of silk.
Speaking to Vogue, he said: "You really need to consider where it's coming from – and I think the customers really want to know about that side of things."
A brand also known for their beautiful creations, as well as for the positive spin they give to their collections, is Teatum Jones.
They, too, are championing the hashtag #PositiveFashion.
Let's see what else comes of the positive message.