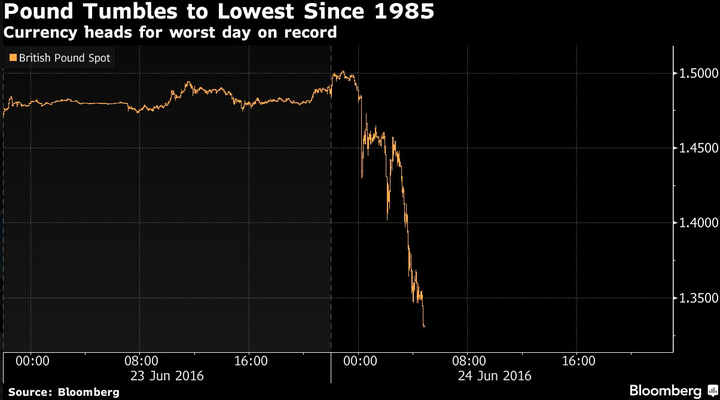 FTSE 100 makes a slight recovery after losing £122bn in value

Swiss central bank intervened in currency markets to limit the franc's rise amid market carnage

UK could lose its AAA credit rating

Pound plunges after historic vote result

Thomas Cook suspends its online currency sales

On Wall Street the Dow Jones average fell more than 600 points

Global stock markets lose about £1.4 trillion in value
The markets have closed and the FTSE 100 has made a slight recovery, managing to claw back some of the £122 billion lost on Friday morning after Britain voted to leave the European Union.
The FTSE 100's recovery means that it will end the week with a gain, compared with last Friday.
This morning saw the pound plummet to a low not seen since 1985.
The controversial referendum result led to Britain falling behind France as the fifth biggest economy in the world.
The FTSE 100 index initially dived more than 8% when the markets opened but managed to make a sharp recovery to finish at 3.2% lower at 6,138.69 points.
Trading volumes were nearly five times their daily average, Reuters reports.
According to sources including the London Economic digital newspaper, the drop may mean the UK is no longer the fifth biggest economy in the world and France has "overtaken us".
Earlier today, the pound to Euro exchange rate fell sharply, to levels last seen in 2014 and experts questioned the Euro's very survival.
Sterling dropped to a 30-year low against the dollar, falling from 1.50 dollars to 1.36. One single vote count in Sunderland caused a fall greater than that of historic Black Wednesday in 1992.
Stocks were in free fall and City of London traders were engaged in "frantic" trading overnight as the markets began a rollercoaster ride.
Exchange website xe.com also appeared to have crashed on Friday morning, as users frantically checked the dwindling rates.
Markets in Asia were down nearly 3% and Japan halted trading as uncertainty hit.
The pound has initially soared as Remain was predicted to win, but then saw a dive bigger than that seen on Black Wednesday, when the 1992 Tory government was forced to withdraw Sterling from the European exchange markets.
It fell 18 US cents against the dollar, "easily the biggest fall in living memory" according to Reuters. Investors are also fearing for the future of the Euro after it fell 3.1% against the dollar, Reuters reported.
"Extra staff were brought in and sleep-deprived workers plied with pizzas, sweets and coffee to keep them going through the night," City AM reported.
Banks like JP Morgan booked hotel rooms in Canary Wharf to keep extra manpower nearby.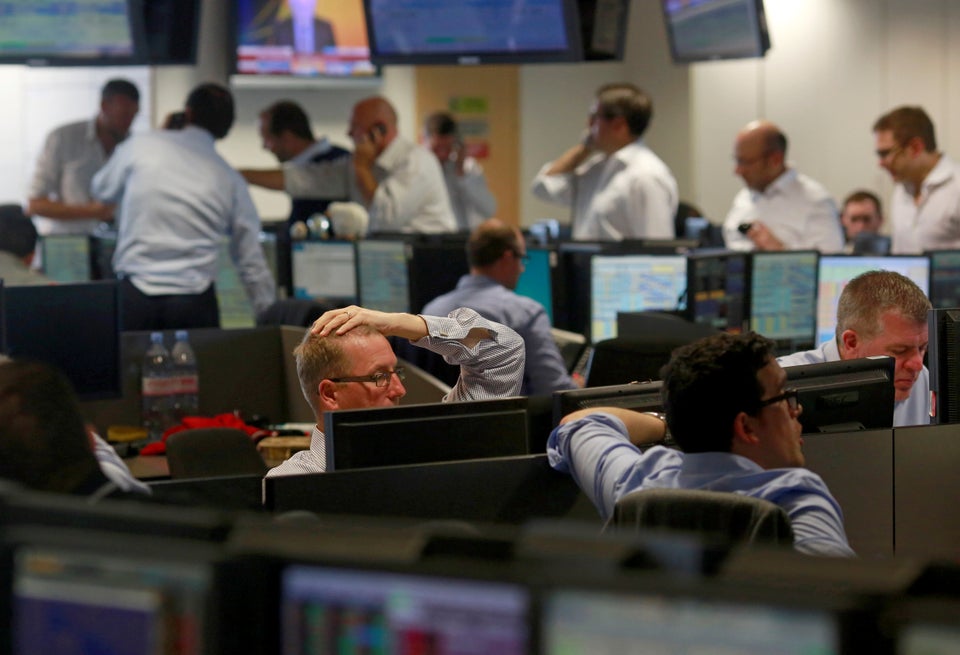 Mark Carney, Governor of the Bank of England, delivered a statement saying the bank, which backed a Remain vote, had identified Brexit as "the most significant near-term risk" to the economy but had done "extensive contingency planning".
He said the bank was ready to provide £250 billion in liquidity for financial organisations.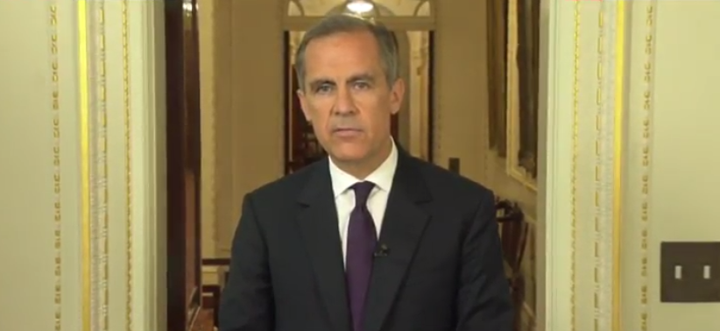 Dennis de Jong, managing director of UFX.com, said: "This is simply unprecedented. The pound has fallen off a cliff and the FTSE is now following suit. Britain's EU referendum has been a cloud hanging over the global economy for the past few months and that cloud has got very dark this morning.
Financial markets have been racked for months by worries about what Brexit would mean for Europe's stability.
"Obviously, there will be a large spill over effects across all global economies if the "Leave" vote wins. Not only will the UK go into recession, Europe will follow suit," Matt Sherwood, head of investment strategy at fund manager Perpetual in Sydney told Reuters.
Foreign Secretary Philip Hammond has said that voters have "spoken clearly" and the Government's job is to "get on with that decision, protecting the economy and doing all we can to get the best outcome for Britain".
Cameron has made clear he "remains the prime minister and will carry out the instructions of the British people", said Mr Hammond.
Volatile trading saw the pound break through the 1.5 dollar mark, its strongest performance since December 2015, after Nigel Farage appeared to concede defeat in the face of a YouGov poll and City analysis showing a lead for Remain.
However a slim victory for Remain in Newcastle followed by a significant win for Leave 15 miles away in Sunderland dramatically shifted the balance in favour of Leave, The Press Association reported.
As Brexit campaigners in Sunderland erupted into cheers, jitters hit the currency market, sending the pound to 1.43 dollars – reportedly its biggest drop since the 2008 crash.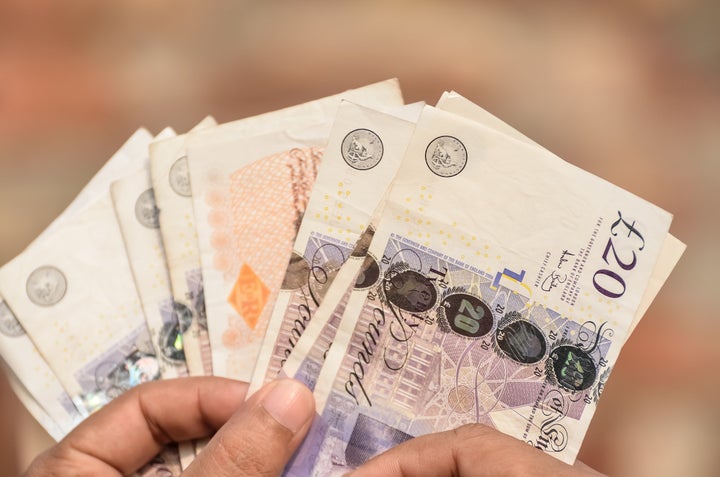 Analyst Joe Rundle, head of trading at ETX Capital, said: "To put tonight's volatility in perspective, sterling's plunge on that Sunderland count was bigger than Black Wednesday's 4.1% drop. Markets are incredibly nervous now and it's definitely tin hats time."
The pound had surged by 5% over the past seven days as Brexit fears appeared to recede, enjoying its best weekly performance since 1985 and reclaiming all its losses since the start of the year. On Monday, sterling notched up its biggest one-day gain against the dollar for nearly eight years.
Chancellor George Osborne's former economic adviser, Rupert Harrison, said the fluctuations in the pound were "an expression of the deep uncertainty that is going to face businesses all around the country and indeed in the whole of Europe".
"How can they invest when they don't know what is going to happen next, what their trading relationship is going to be," he told ITV News.
Scotland's First Minister Nicola Sturgeon has said that the EU vote "makes clear that the people of Scotland see their future as part of the European Union" after all 32 local authority areas returned majorities for Remain.
Britain's vote to leave the EU has "very significant implications" for Ireland, and Taoiseach Enda Kenny will make a statement after a special meeting of ministers this morning, a spokesman for the Dublin Government said.