A former economic advisor to Boris Johnson has denied there is a "currency crisis" after the pound plunged to new lows after the Brexit vote.
Gerard Lyons, a Leave campaigner who was Johnson's chief economic advisor, said that the weaker pound was good for exports and would "help the whole economy".
He argued against other economic experts who told him ordinary people would now "feel poorer", in a BBC Radio 4 debate in which Nick Robinson accused panelists of using the pound's situation as "political capital" for their views on Brexit.
£1 was worth €1.1069 at one point on Tuesday and less than €1 in many airports around the UK.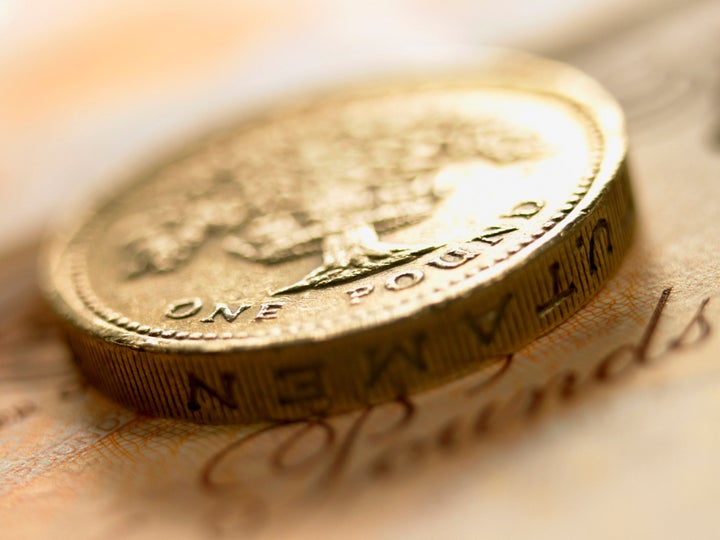 But speaking on Today programme, Lyons claimed the pound's fall in value had to be seen "in context" and would have happened no matter what the EU Referendum result had been.
"First and foremost I think it's important to put this in context," Lyons told host Nick Robinson. He said it was "inevitable" that the pound would decrease in value as it had been "overvalued for some time".
"We had an imbalanced economy, as was highlighted by the financial crisis... Whatever happened in the Referendum, the pound was going to have to fall."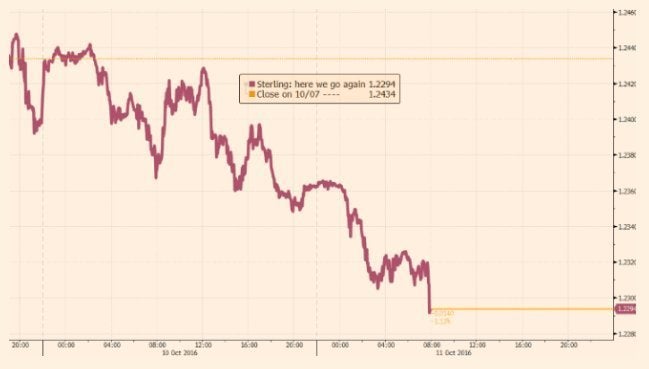 But Kamal Ahmed, the BBC's economics editor, warned that while one pound was "still a pound in your pocket... it matters because it buys you less."
He said that while a weaker pound was good for businesses exporting goods, it will be more expensive for Britain to import gas and other utilities, and would make goods more expensive in shops and make people "feel poorer".
"The last thing this government wants is for people to feel poorer," he warned.
But Lyons, who now works for NatWest Wealth Investments, said the fall would be good for the country in the long term.
He said he agreed with the view of former Bank of England Governor Mervyn King that the pound's fall was "welcome".
He acknowledged that the Brexit vote had affected the currency, saying: "You can't leave something you've been in for 43 years without uncertainly."
But he insisted: "Markets tend to overshoot... This is not a currency crisis essentially a currency crisis is when it's out of control and it forces policy decisions."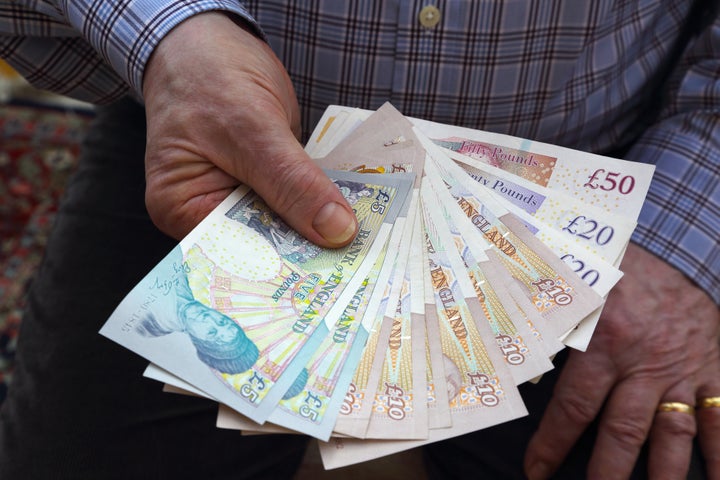 While there would be "winers and losers" from a weak pound, Lyons said the Chancellor needs to have a "positive outlook" and a "clean Brexit" and clear policy around leaving the EU would "help confidence in the long term".
But Ngaire Woods, professor of Global Economic Governance at the University of Oxford and a Remain supporter, said that there was a serious concern over "Finding jobs for people across Britain, many of whom voted for Brexit. They need good quality jobs. I think it's fine to say 'this is good' if you're in the city and you're trying to sell London property."
Today host Nick Robinson suggested both Lyons and Woods were using the pound's situation as "political capital" for their view on Brexit.
Woods added that there had been an instant negative effect on importing things like machinery and medical equipment from America, which she said "help us make things" and support the NHS.
She said two things were "looming" over British businesses and causing the "jitters" in the pound.
"[There is] a new uncertainly over whether they can hire foreign workers… and the other is their trade access. Nissan has already said that they can't make a decision to invest in Sunderland because of the uncertainty."
On Friday the pound suffered a mysterious sudden collapse, causing one expert to say the foreign exchange market bears an "uncanny resemblance to the five stages of grief" after the Brexit vote.
The Bank of England said it was "looking into" the flash crash that sent sterling plunging 6% overnight - its lowest value since Britain voted to leave the EU.