A mum-to-be has called out critics who dubbed her baby bump "too small", by saying there is no "one size fits all" with pregnancy.
Daegan Coyne, an Australian fitness fanatic who is expecting her first child in September 2016, is fed up of the constant body-shaming she's faced.
And she's well aware she's not the only one.
"Given I am yet to see one lady carry their pregnancy shape and size the same as another, I believe it's safe to assume peeps that there is no 'one size fits all' pregnancy."
Coyne continued: "I know heaps of the comments aren't meant to be hurtful or upsetting by any means, but we all have enough to worry about being a new mum (omg scary) let alone whether you are the size you are 'expected' to be.
"I don't think anyone even knows what this size is. I've been told one day I am carrying really high and the next 'wow you are carrying so low' haha.
"Bubba is in fact above average size for at 30 weeks, I am just good at hiding her."
The mum-to-be's post resonated with other pregnant women, who shared their experiences of being shamed for the size of their bump.
"I'm 30 weeks and people have told me I'm small, bump has only started appearing last couple of weeks!" one person commented.
"It does get upsetting and you worry something's wrong."
Another wrote: "All that matters is your baby's health. Let the haters hate and keep on doing what you're doing. Congratulations."
Criticism surrounding the size of baby bumps is nothing new.
"That's six months pregnant? Is it a gerbil?" one person commented on one of her photos.
"I do not take the negative comments to heart, especially when I know I am making informed decisions when it comes to nutrition and exercise in pregnancy and motherhood," Polites wrote.
"For the record, doctors have told me bub is healthy. All women's bodies should be celebrated, especially at a time of pregnancy."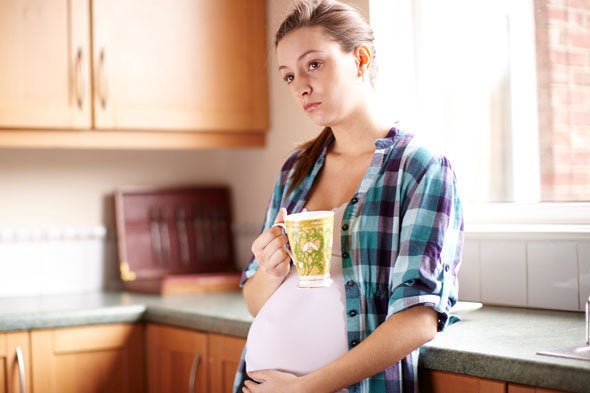 Pregnancy worries and words of comfort