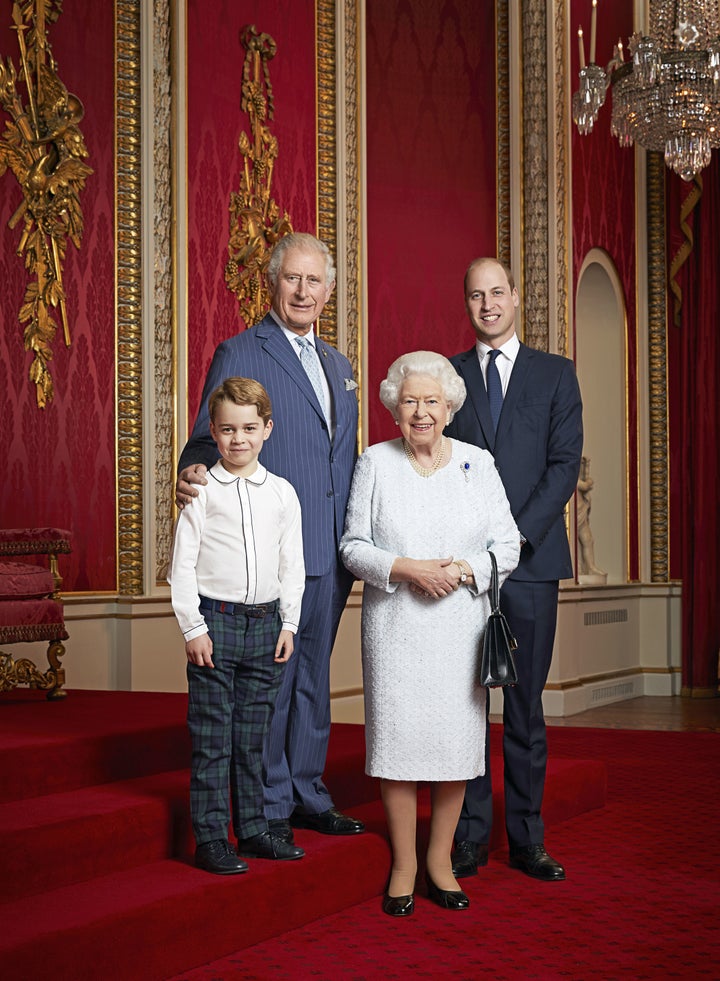 Six-year-old Prince George can be seen 'sort of' grinning alongside his father Prince William, grandfather Prince Charles and The Queen in a new portrait released by Buckingham Palace – and his expression will be familiar to any parent who has asked their child to smile for the camera.
The photo has been released to mark the start of a new decade, the Palace announced. It's actually the second official portrait of this grouping taken, with the Queen surrounded by the first, second and third in line to the throne.
She stands at the front of the new image in a white dress accessorised with a blue brooch and holding one of her iconic black Launer handbags (she's rumoured to own more than 200).
George, in a white shirt and tartan trousers rather than his trademark shorts, and Charles, 71 – in a navy pinstripe suit – are standing together on a red-carpeted step, while William, 37 stands at the back of the picture, behind his father, son and grandmother, in a dark suit and navy blue tie, with a big smile.
The portrait was taken by photographer Ranald Mackechnie in the Throne Room at Buckingham Palace on Wednesday 18 December.
The first official portrait of the quartet was released in April 2016 to celebrate the monarch's 90th birthday. The portrait was later used on special commemorative stamps released by the Royal Mail.
Royal watchers will note how much Prince George has grown up since then.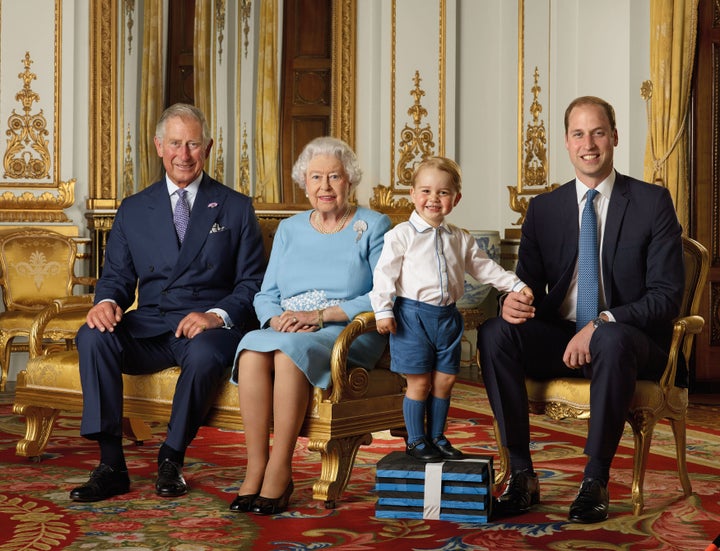 The new snap comes just two weeks after the royals marked the festive season with another series of photos. The Queen, Charles, William and George made Christmas puddings in Buckingham Palace in December, pictured in front of a Christmas tree adorned with regal corgi and crown decorations.
Footage from the day also featured in the Queen's Christmas speech, in which she spoke of the "bumpy year" that many had experienced in 2019 – not least the Royal Family.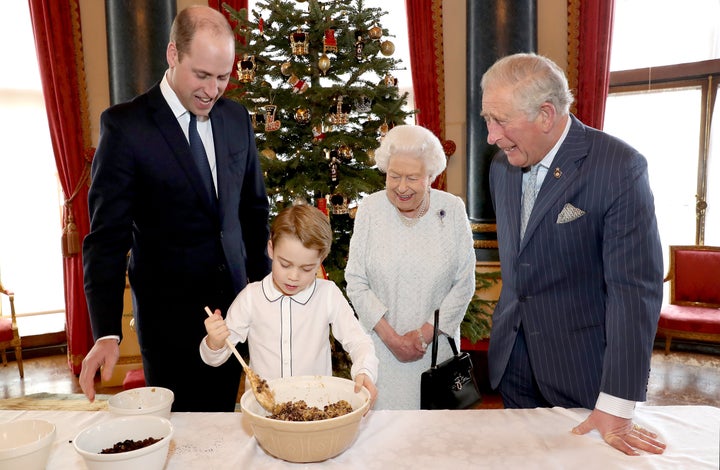 But those strains weren't evident in the family snap, in which George was pictured stirring fruit mix in a large bowl with a wooden spoon with William, Charles, and the Queen, 93, standing behind him smiling and laughing.
Both the new portrait and the Christmas pudding photos were taken on 18 December, when the Queen hosted the royal family at Buckingham Palace for their annual Christmas lunch.