Prince Harry is spearheading a new sustainable travel initiative to "mobilise the industry as a catalyst for good" – but details are pretty vague so far.
The Duke of Sussex announced the new global sustainable travel initiative, called 'Travalyst', on 3 September.
A release from Buckingham Palace said they collectively hope to "find and implement solutions" that will make travel more sustainable – while helping to protect people, places and wildlife.
Driving sustainable practices in local areas, tackling climate change and environmental damage, and alleviating over-tourism are just some of the areas they will focus on.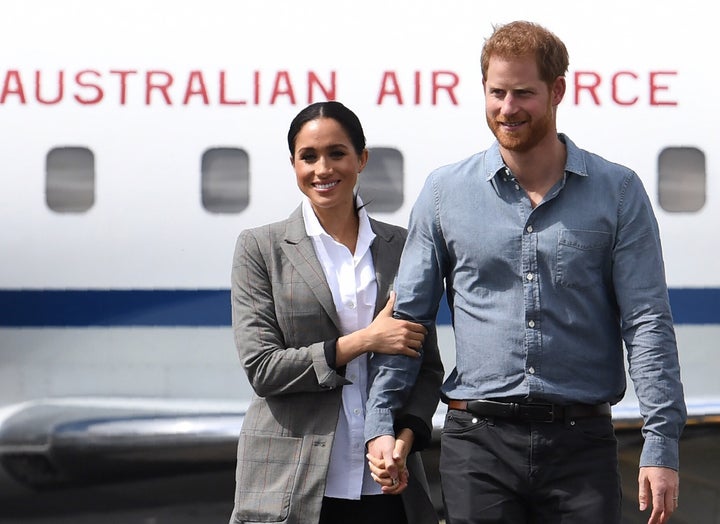 The couple are keen supporters of environmentalism – with Prince Harry recently revealing they'll only have two children for the sake of the planet – but their recent trips to Ibiza and Nice via private jet led some to accuse them of hypocrisy.
One of the jets was loaned to the couple by singer Sir Elton John, who came out in defence of the pair saying he paid for the plane and to offset their carbon emissions.
Since 2000, the number of trips taken annually by people around the world has more than doubled – and data shows there is growing appetite for more sustainable travel. A Booking.com survey revealed 71% of global travellers think travel companies should offer more sustainable choices, and 68% said it was important the money they spent on travel went back into local communities.
In a speech given at Travalyst's launch in Amsterdam, Prince Harry reflected on a pivotal moment during his travels, while representing his grandmother, the Queen, when a seven-year-old boy walked up to him, tugged his shirt and told him: "Because of your country, my country's coral reef is dying."
He recalled: "This boy, despite his age, had touched on a powerful truth. He already understood that the environmental damage caused to the reef was created by the actions of people outside of his country.
"And he was absolutely spot on."
The Prince said the boy's words "deeply affected" him because they revealed the full impact outsiders can have on communities without realising it.
"We can all do better. And while no one is perfect. We are all responsible for our own individual impact; the question is what we do to balance it out."
He also spoke about how the world "faces environmental challenges of unprecedented scope and scale" – and that problems can sometimes seem too big to fix.

"These human-caused challenges often need a giant system shift to make a significant enough impact," he said. "And that is what this partnership is here to try and do.
"But just because it is such a massive undertaking, doesn't mean we can't all play our part. Sometimes the scale of the conservation crisis feels overwhelming and that individual actions can't make a difference.

"I've certainly felt that – but I've learned that we cannot dismiss the idea of trying to do something, just because we can't do everything. We can all do better. And while no one is perfect. We are all responsible for our own individual impact; the question is what we do to balance it out."

Buckingham Palace said further details of new initiatives launched by the Travalyst partnership will be announced "in due course".
Gillian Tans, chairwoman of Booking.com, called the partnership "truly inspiring" and said: "Collaboration is the only path forward if we want to create a real paradigm shift in travel.
"We want to protect the destinations we all love and guarantee that they are happy and healthy for generations to come, but we can't do it on our own. Even though we don't have all the answers yet, we are determined to find them together."